On April 4, 2023, senior lecturer of the Department of Legal and Financial Disciplines, M.yu.n. Otynshieva G. K. with the group Yu-22-2 held an open curatorial hour on the topic: "New Kazakhstan through the eyes of students". During the curatorial hour, it was noted that our constant goal is to preserve independence, no matter how long it lasts, and to preserve it forever for today's youth, for future generations.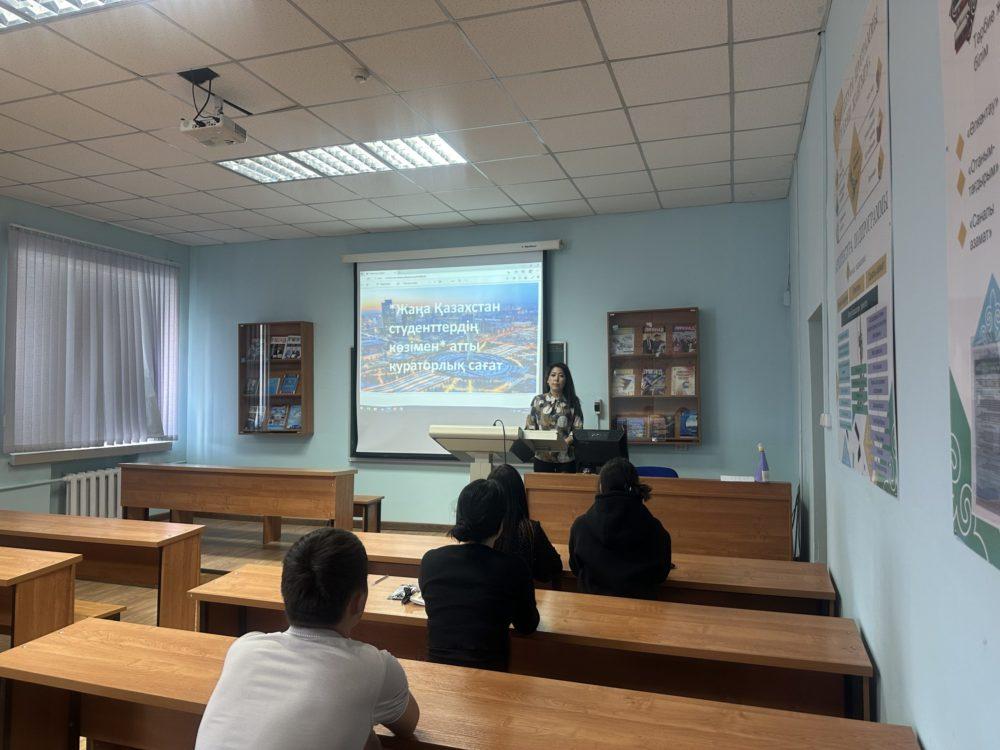 G. K. Otynshieva shared her thoughts on how popularization of our vast land and rich culture, instilling national values play an important role in the future formation of student youth as a person.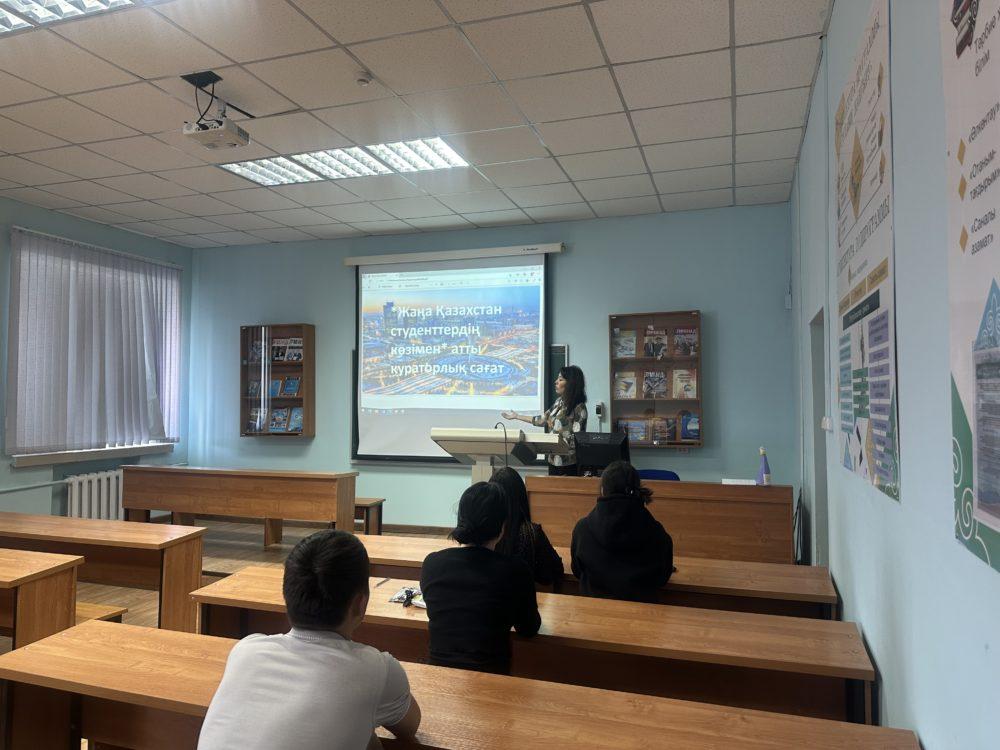 G. K. Otynshieva made a brief report on the topic "New Kazakhstan in a new world". Looking back at our history, we see how 32 years ago a country that had been in colonial captivity for a long time and suffered from a harsh regime has now become a separate country, and the great chronicle of the birth of this independent Kazakhstan consists of several stages. The first is the appointment of the post of the President of the Republic, the subsequent ones are the Declaration of Independence of Kazakhstan, the creation of the currency fund of the Republic, the adoption of the law on the independence of Kazakhstan and the closure of the Semipalatinsk nuclear test site, which led to many sufferings of the residents of Kazakhstan.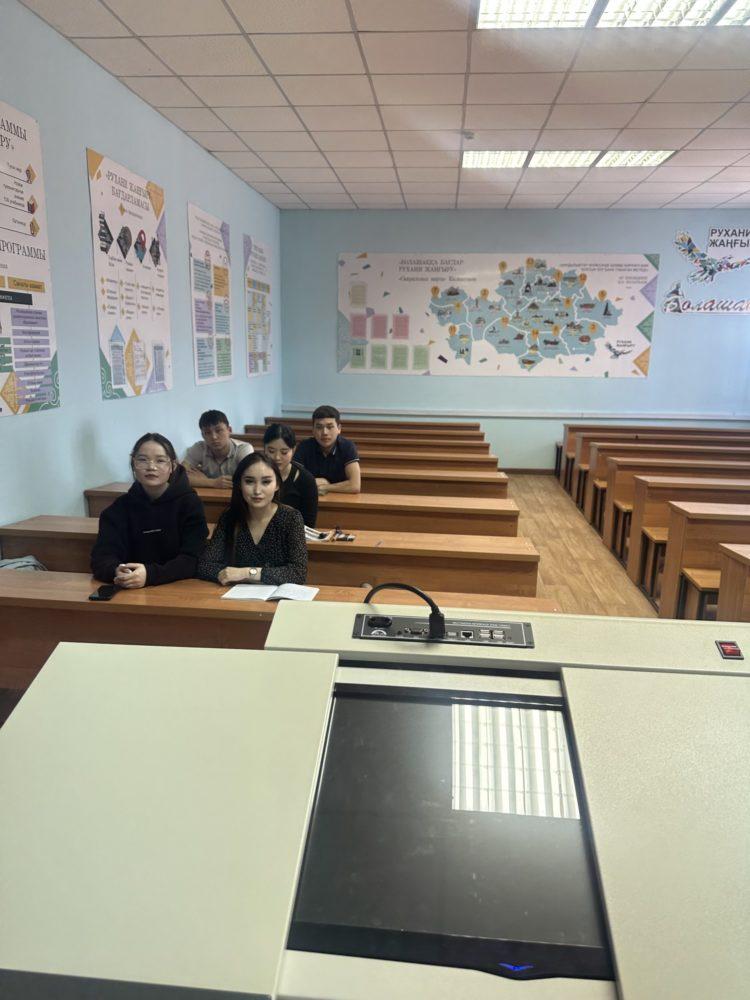 Today, although we are still young people, we have a lot of advantages for the future of our country, that is, we can direct the acquired knowledge, noble dreams, set goals and plans for the future to the future of our country.
And so, today our country, as an independent state, began to live in a new way. The dreams and goals of the centuries-old people were fulfilled, the duty to the ancestors was fulfilled. We are gaining membership in major global organizations and are developing at an unusual pace.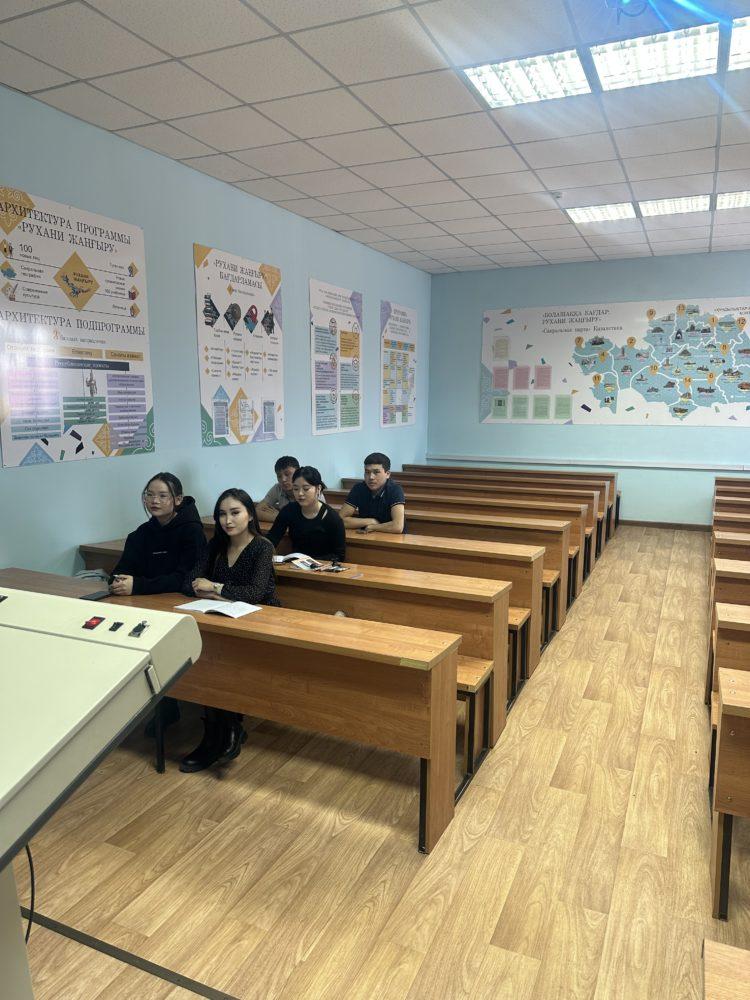 The change of Kazakhstan is a great historical event, which in history is written with a golden letter. Astana is a new mirror of Kazakhstan for us. Our capital is the beginning of our new successes, as well as a stepping stone to the future. Our generations were able to appreciate this. Kazakhstan is the cradle of a new, spiritual civilization. The Kazakh people are a people who believe in their bright future.