The forms of Bolashaq Academy's diplomas own sample forms are made according to the design of state-issued diplomas with the addition of individual information: the name and logo of the Academy in the form of an embossed on the cover of the form and a single-color print on the back of the form.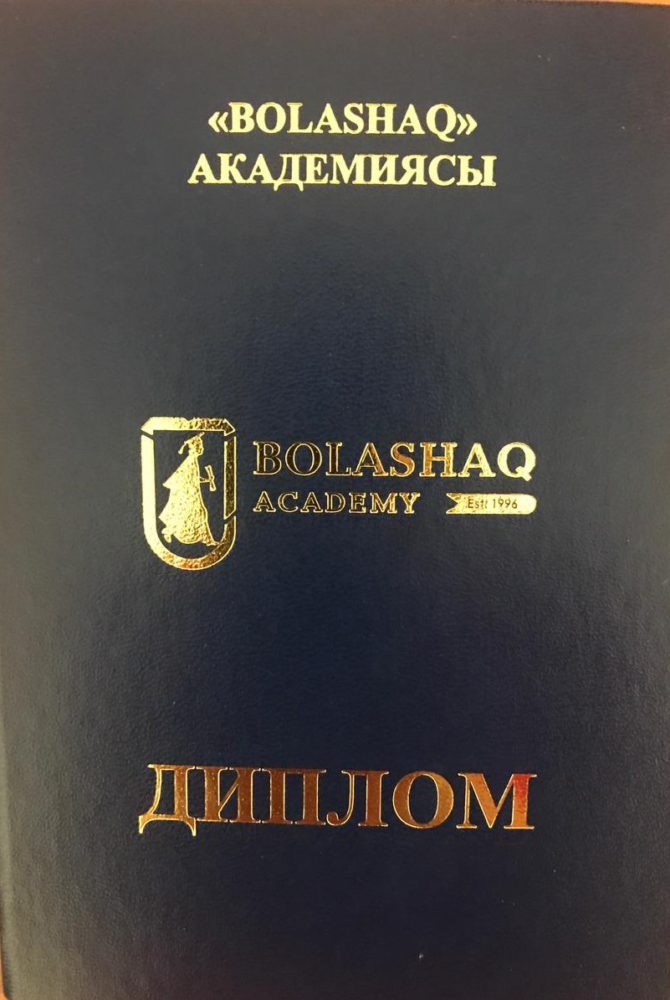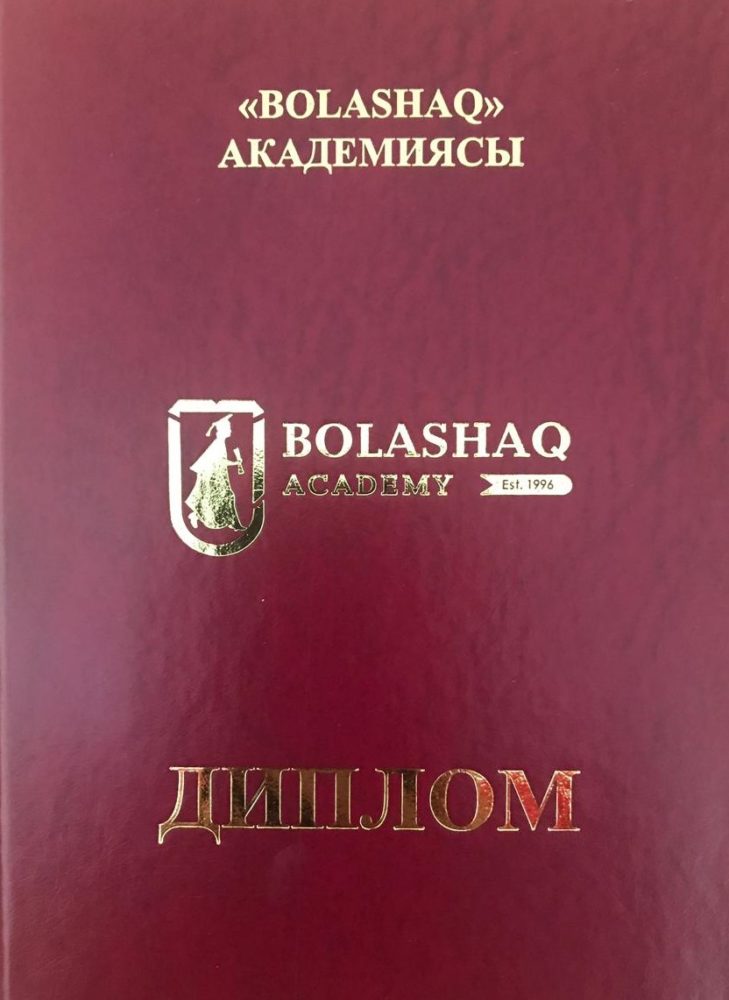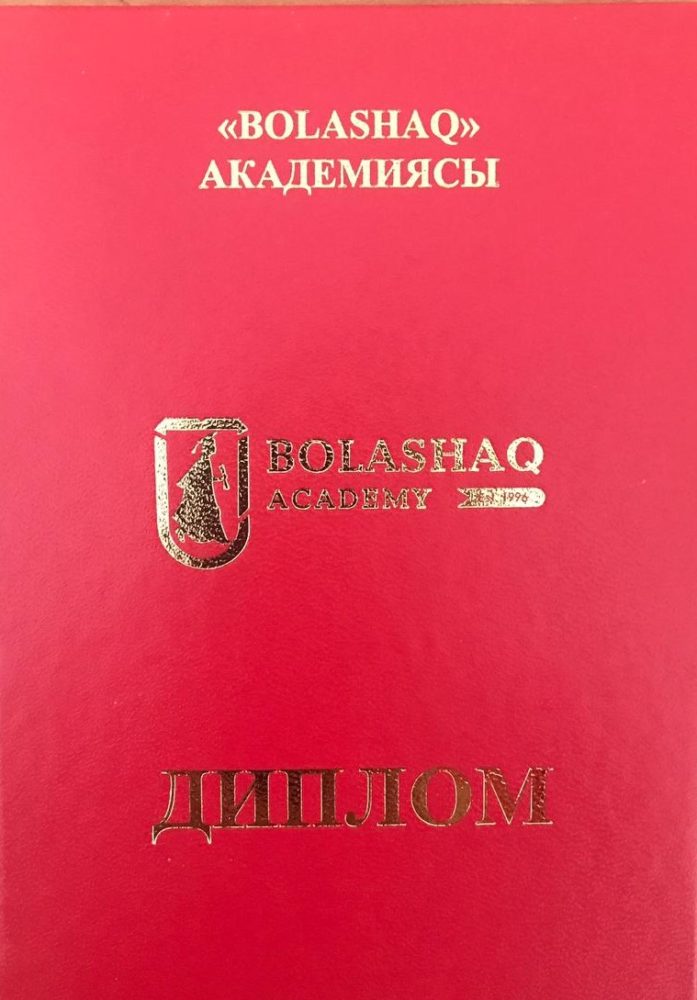 The internal side of the own diploma form contains the following information:
1) the name of the Academy;
2) last name, first name, patronymic (if any) of the graduate;
3) the code and name of the educational program;
4) the degree awarded;
5) the date and number of the meeting of the attestation commission on assignment of degree;
6) form of training;
7) signature of the Rector of the Academy;
8) serial registration number;
9) date and place (city) of issue;
10) the seal of the Academy.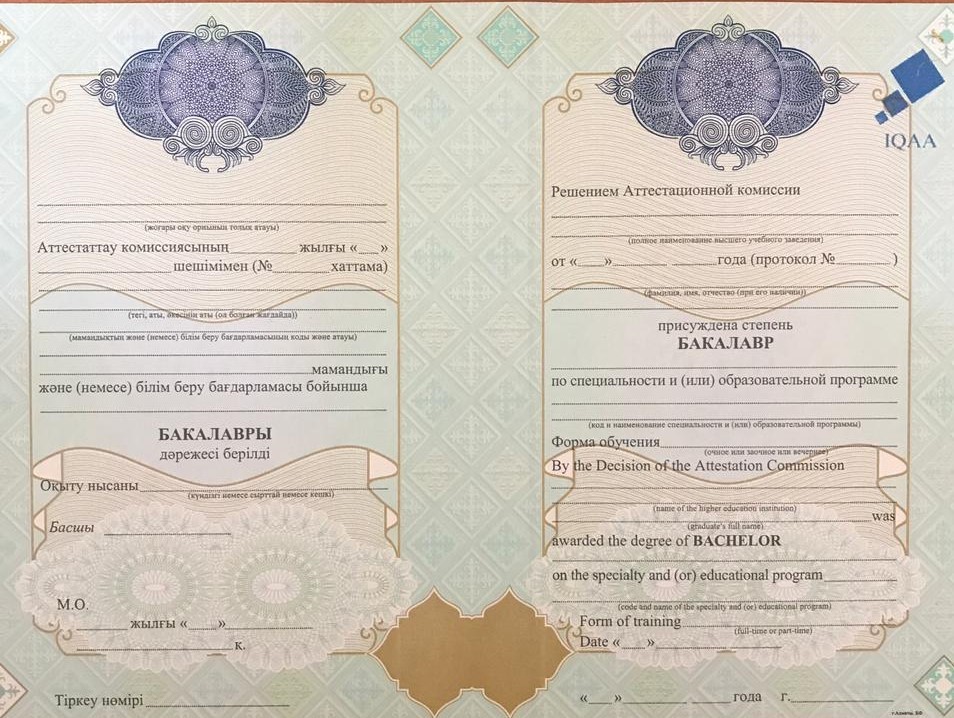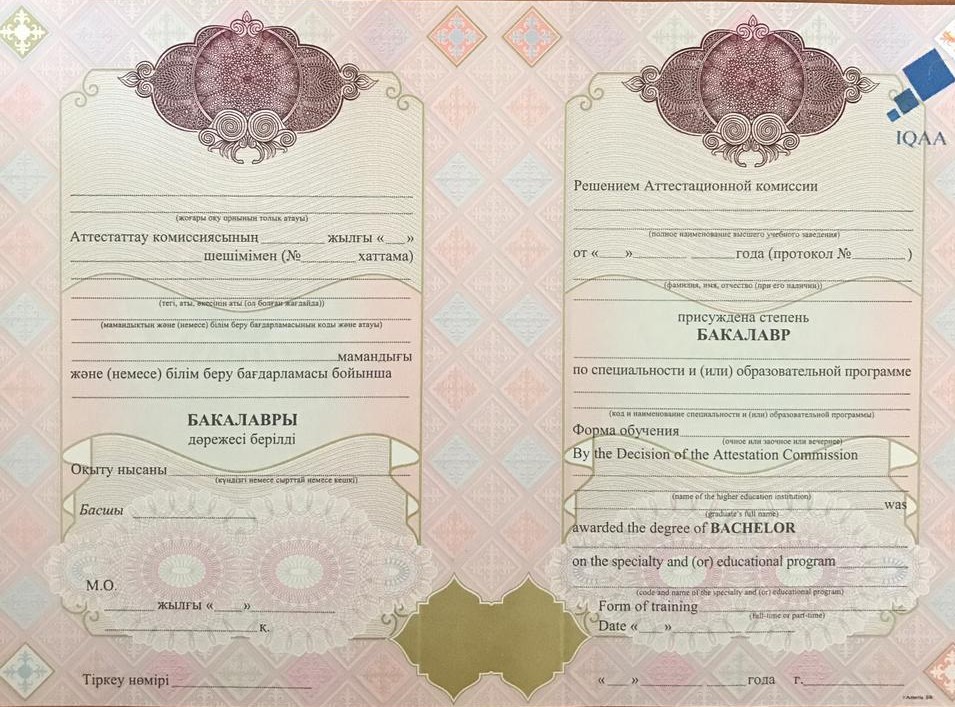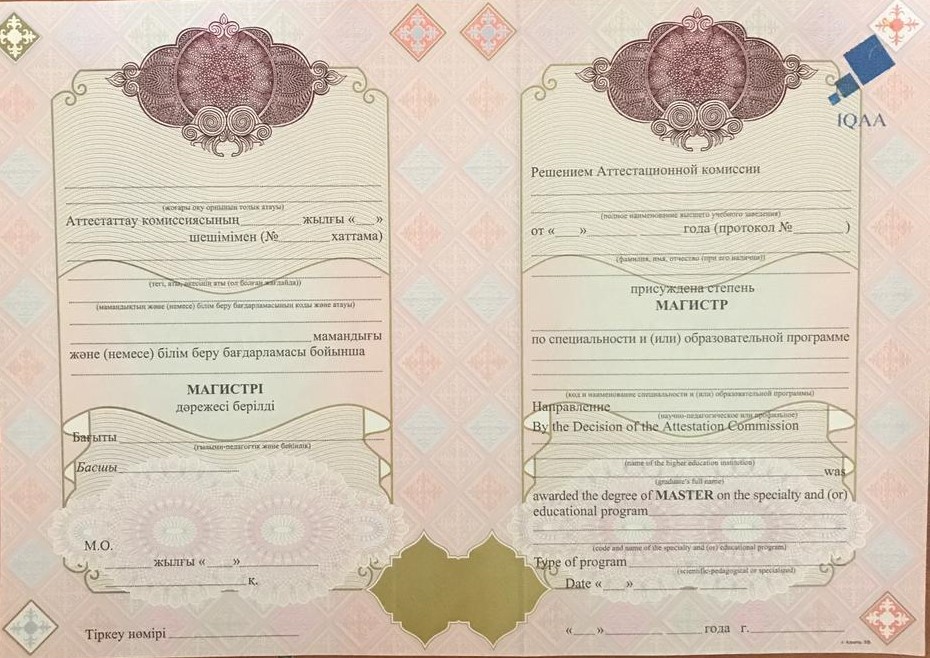 The logo of the accreditation agency for institutional accreditation is placed in the upper right corner on the inside of the diploma forms of its own sample.