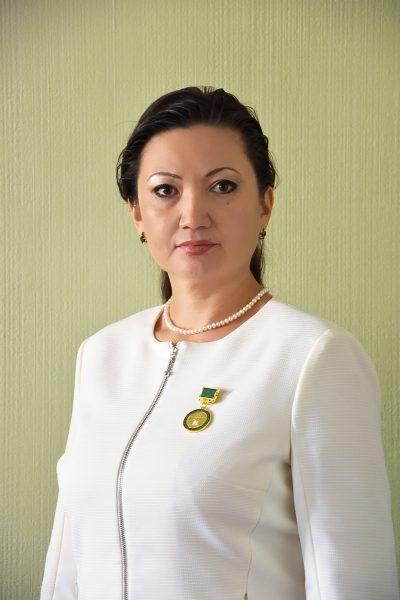 Rysmagambetova Gulnara Musievna
Rector of "Bolashaq Academy"
Education: higher education, PhD in Law, Associate Professor
Graduated from the Faculty of Law of Karaganda State University named after E.A. Buketov in 1996.
From 1998 to 2001, she held the position of Chairman of the Youth Affairs Committee at the E.A.Buketov KarSU, was included in the Youth Affairs Council under the Akim of the region, in the Small Assembly of People of Kazakhstan. She took an active part in the development of a number of important documents defining the overall policy of educational work of the university and the region.
After graduating from full-time postgraduate studies in 2003, she worked as a senior lecturer at the Department of Criminal Law and Criminology of the E.A.Buketov KarSU.
Since 2005, Rysmagambetova G.M. has been working at the Bolashaq Academy. First, he was a vice–rector for educational work, dean of the Faculty of Law, since 2009 – the first vice-rector, since 2022 – rector.
In 2007, she successfully defended her PhD thesis on the topic: "The role of amnesty and pardon in the implementation of the criminal law policy of the Republic of Kazakhstan".
Research interests – criminal law problems of exemption from criminal liability and punishment.