On April 15, 2022 teacher of Kazakh language and literature chair of "Bolashaq" Academy N. Akhmetova within the plan of career guidance of Karazhal Town Education Department conducted career guidance work at secondary school #1 on the theme: "WORLD OF PROFESSIONS: WAYS WE SELECT".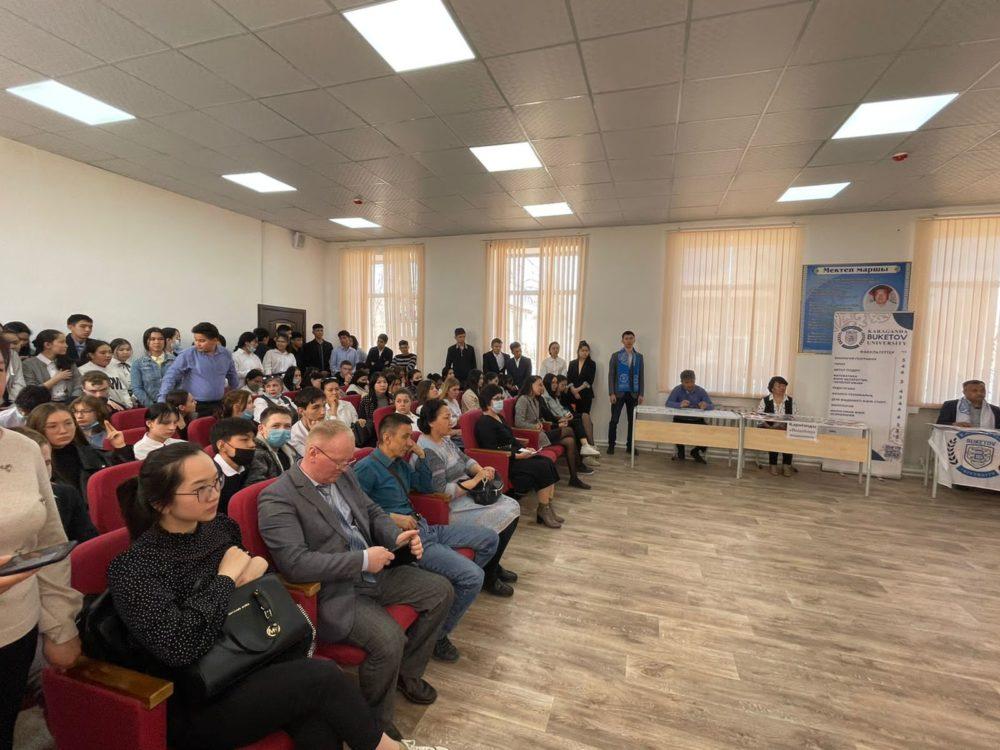 The event was attended by E. A. Buketov Karaganda University, Bolashaq Academy, Bolashaq Higher College, Karaganda College of Economics, Business and Law, Zhezkazgan Humanitarian College and Zhezkazgan College of Music. The fair opened with a congratulatory speech by K. Ospanova, head of the City Education Department, and continued with small concert numbers.
Then at separate sites, allocated for each higher education institution, students and their parents received information about professions, student life of students. All in all more than 350 students took part in the event. Graduates were provided with extended information about Bolashaq Academy's educational programmes and handed out booklets. and were given booklets and magazines "LiMoNaD", introducing the details of the academy's life. A video presentation on the academy was shown. Parents remarked on the special format of the event, learned about the professions and what professional qualifications they would receive. The information given to the graduates was very important and they received comprehensive answers to all their questions. The event organised for the schoolchildren was a real treat.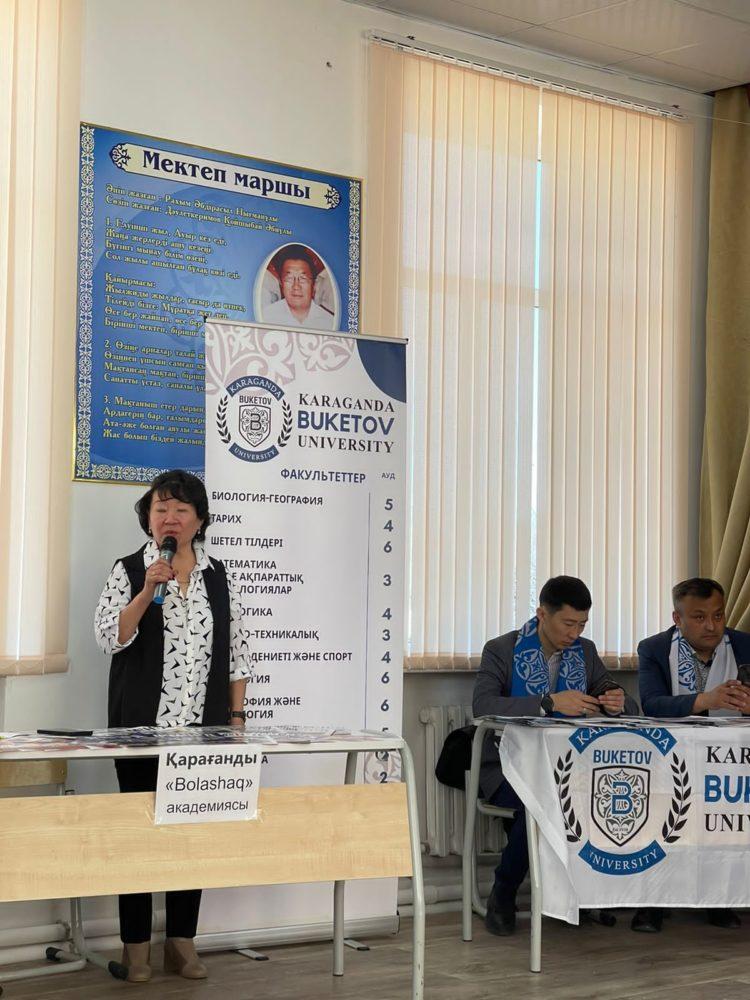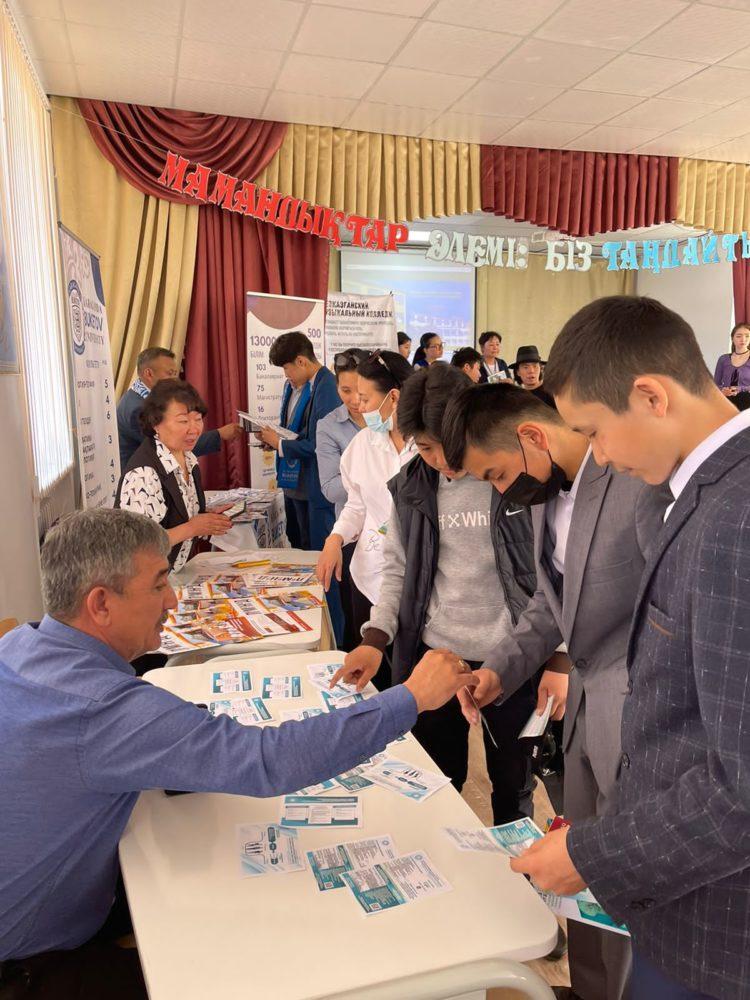 It was noted that this format of career guidance work is interesting for both students and parents.