On May 4, 2023, the administration of the State Institution "Department of Education of Karkaraly district" held a forum within the framework of career guidance work "Bolashakka bagdar", for students of graduating grades 9-11.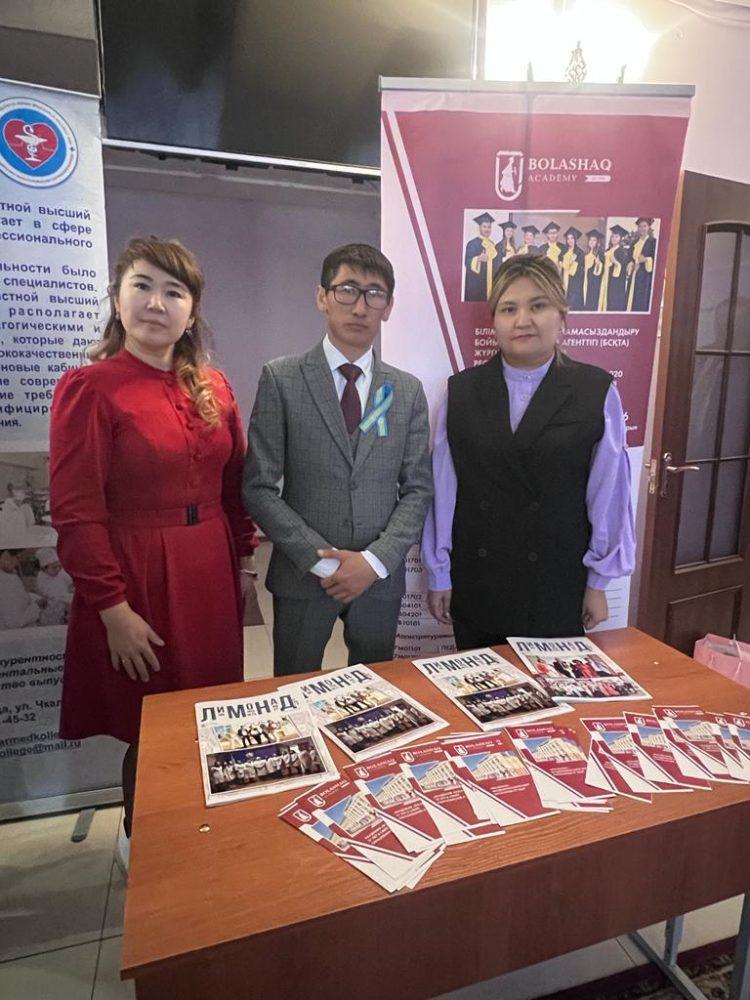 Senior teachers of the Department of Pedagogy took part in this forum: Shutenova S.S., Baibekova V.A., Mekadilova S.K.. As well as representatives of universities and colleges of Karaganda, Temirtau.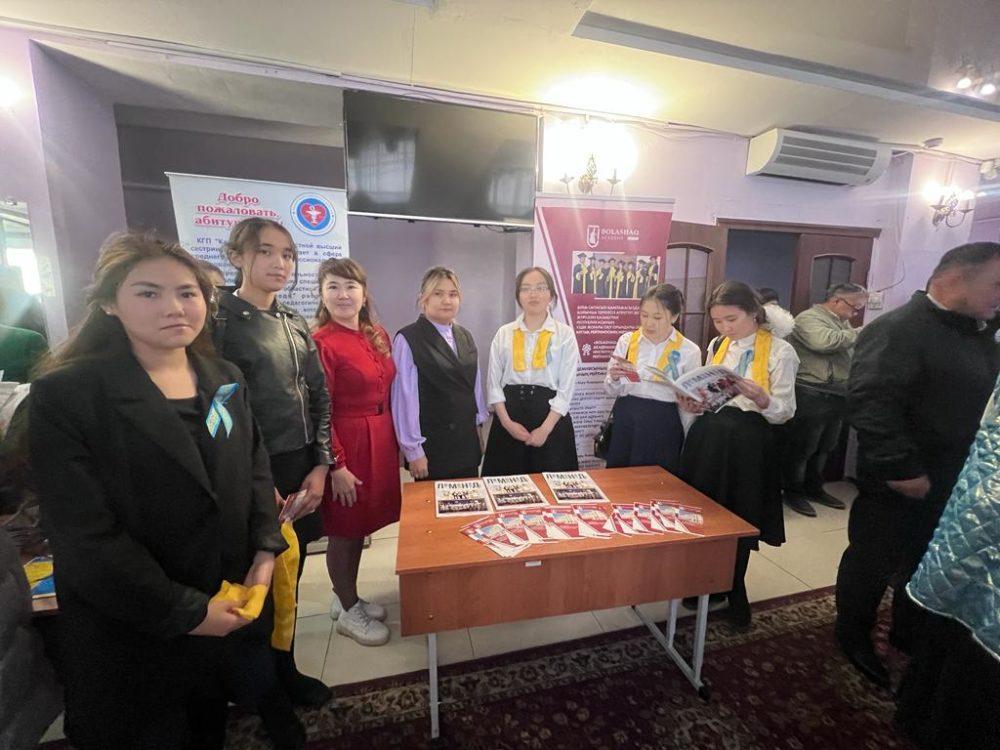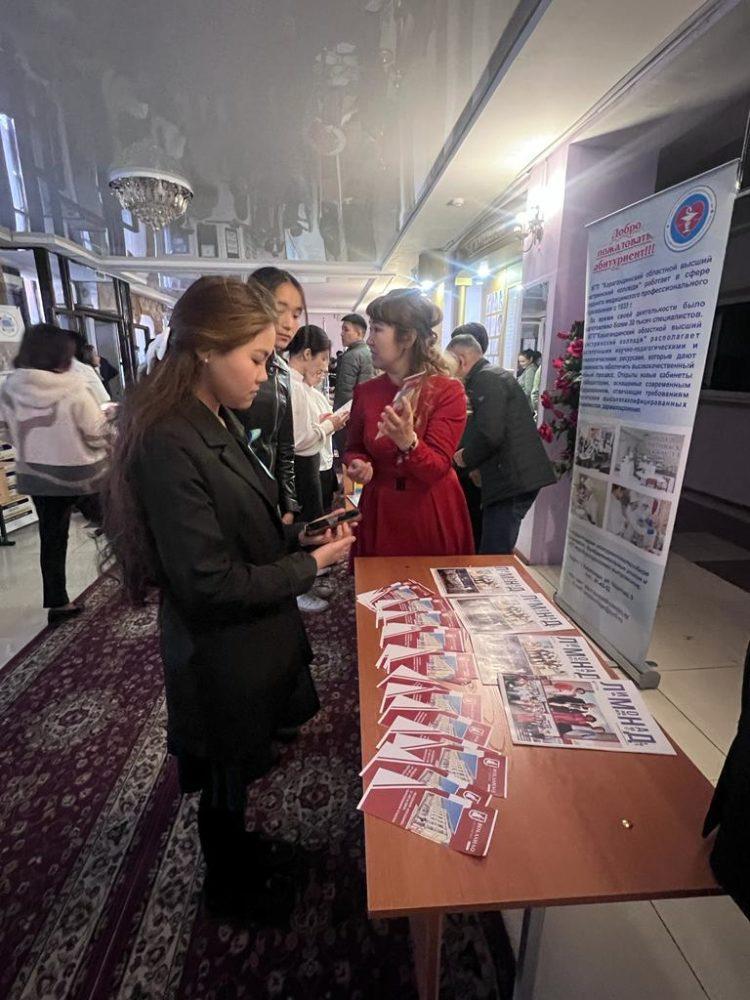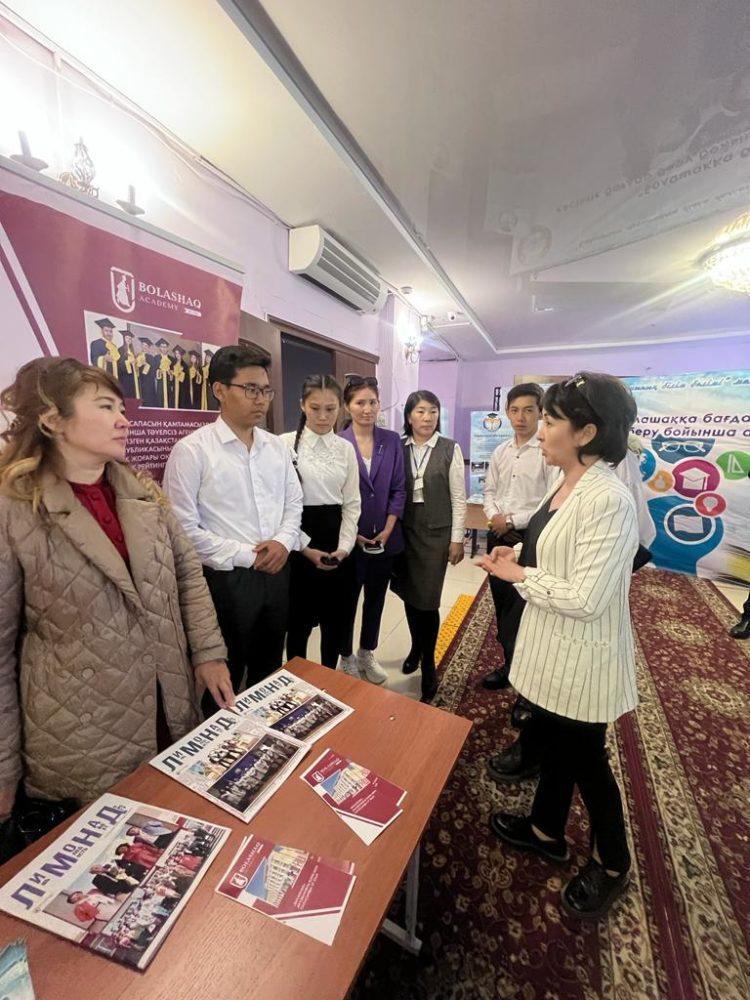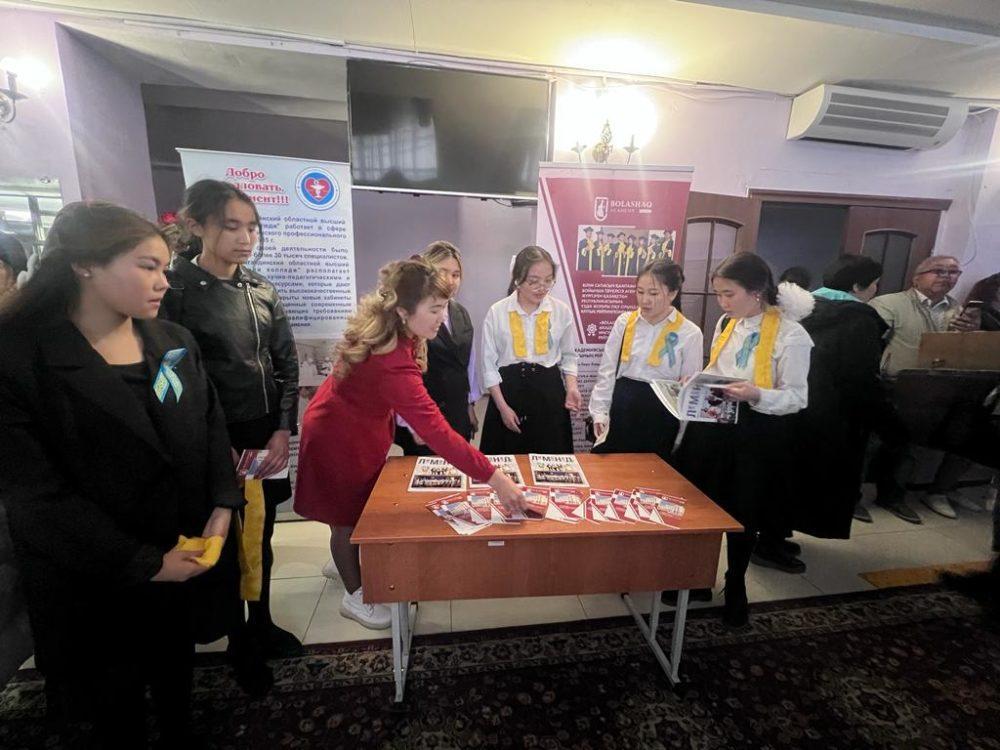 The teachers took part in order to inform the graduates of the district schools about the educational services provided by the Bolashaq Academy.
Graduates of the district schools got acquainted with the rules of admission of applicants and the conditions of full-time study at the Bolashaq Academy, teachers answered the questions of graduates about the cost and duration of training, the possibility of continuing their studies in the master's degree, the availability of budget places and more.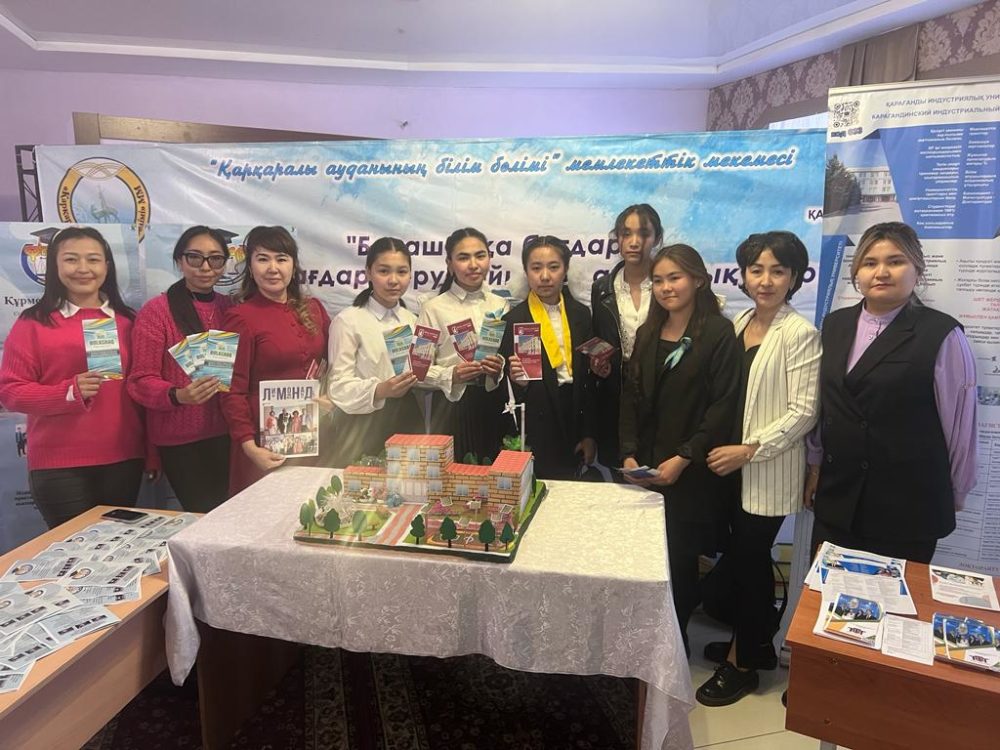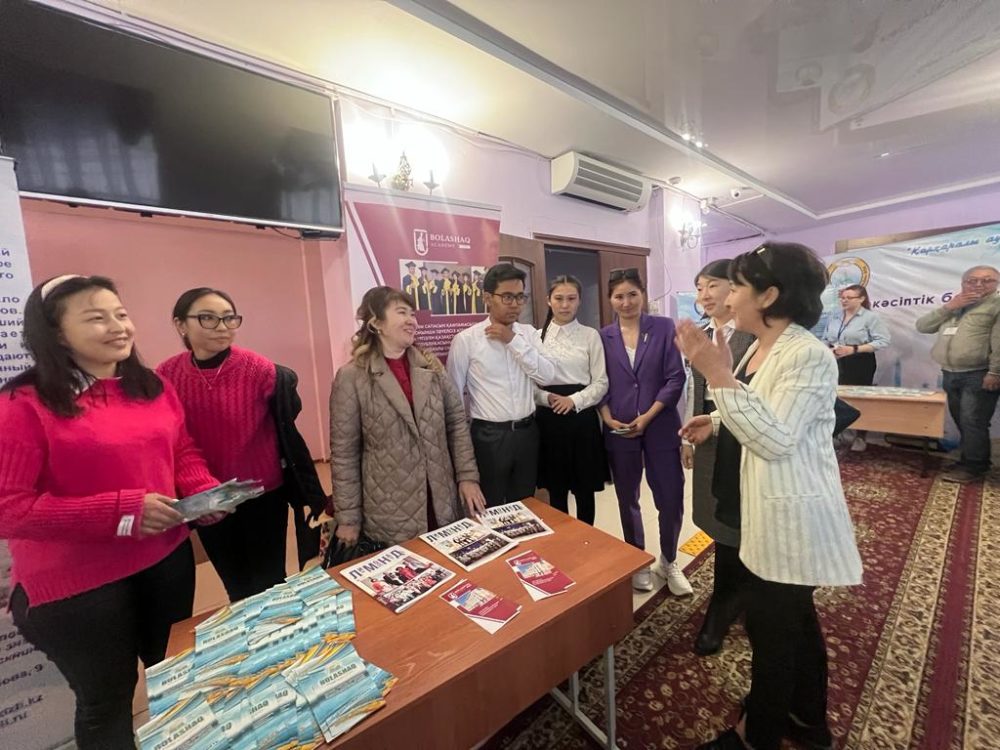 Sabira Sartaevna and Venera Alimkulovna told the graduates of the school in detail about what educational programs can be obtained by studying at the bachelor's and master's degrees of the Academy, what opportunities the acquired educational programs offer, how much they are in demand in the labor market.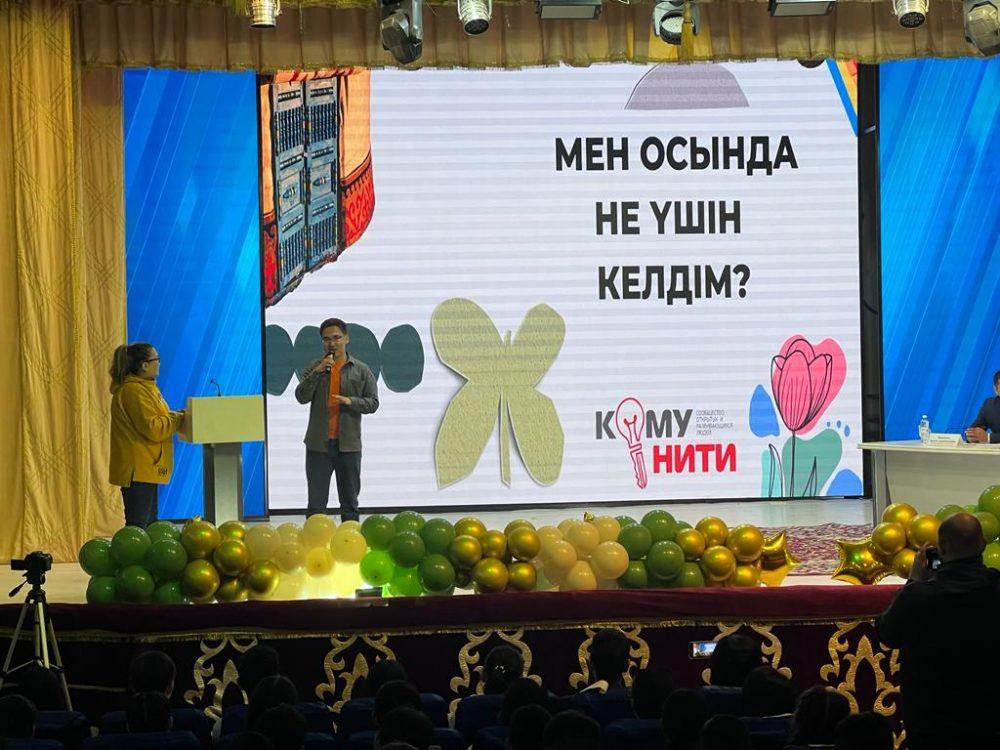 The students were also told about the material and technical base of the Academy, about relations with other universities of the Republic of Kazakhstan, the Russian Federation and abroad, about the possibilities of participating in competitions for educational grants abroad. They also told about how interesting students spend their free time doing scientific research, singing, dancing, participating in theatrical productions, various creative competitions.