В соответствии с требованиями Государственного общеобязательного стандарта According to the requirements of the State obligatory standard of postgraduate education approved by the Order of the MES RK № 604 from 31.10.2018y.(with amendments and additions from May 05, 2020 №182 and the academic calendar for 2021-2022 academic year provided passage of undergraduates pedagogical practice.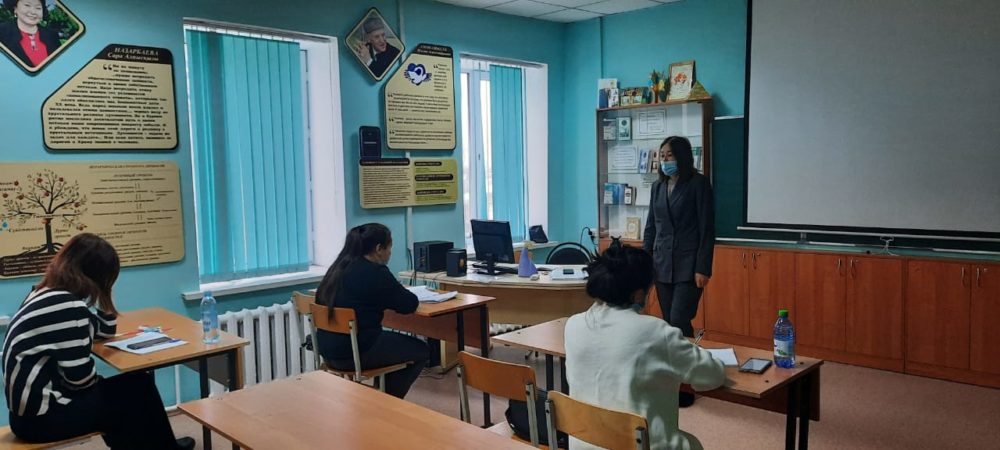 The purpose of pedagogical practice of undergraduates in the development of teaching abilities, strategic thinking, the ability to lead students. Practice took place from November 8 to 27, 2021.
The following problems are solved:
consolidation of the acquired skills in the course of mastering the curriculum;
studying the latest educational programs;
improvement of skills of independent work, self-education.
Pedagogical practice took place on the basis of the Academy. Candidate of pedagogical sciences, associate professor G.K. Abilkasymova supervised the practice. The masters of groups MPP-20-1,2, MIN-20-1,2, MC-20-2, MK-20 and MF-20-2 passed pedagogical practice. Classes by master students were carried out in groups of bachelors.