April 11 senior adviser of the Department of "Finance" Taylak AE was held curatorial hour on the theme: The Message of the Head of State Kassym-Jomart Tokayev to the people of Kazakhstan.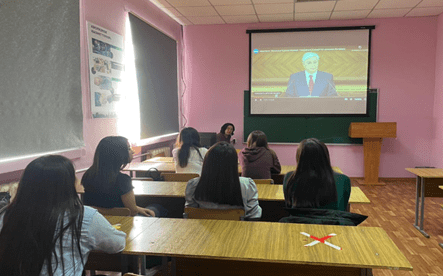 During the discussion of the Address all 10 initiatives proposed by the President were considered.
The tenth area, On the Priority Anti-Crisis Measures, was examined in more detail. These measures concern, first of all, ensuring stability of the national currency as a key factor of economic stability, as well as ensuring food security of the country. Great attention must be paid to the growth of people's welfare, which is only possible in conditions of genuine competition, both in the economic and political spheres.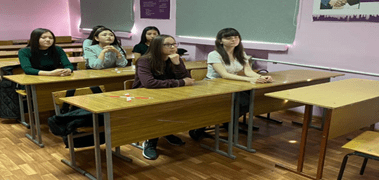 The curatorial hour concluded that the development and implementation of a new package of structural reforms in the economy and public administration, taking into account the strategy of political modernisation, will contribute significantly to the construction of a New Kazakhstan.