On December 3, 2022, within the framework of the "Rukhani Zhangyru" program, the city student league for national wrestling "STUDENT BARYSY" among students of higher educational institutions and colleges training specialists in the field of physical culture and sports dedicated to the independence of the Republic of Kazakhstan was held at the E. A. Buketov KarU.
Students of the groups Musilov Alikhan (60 kg) Fm-21-2, Izbasar Yerganat K-20-1 (60 kg), Slambek Daniyal Yu-22-2 (66 kg) took part in the competitions under the guidance of senior lecturer of the Department of General Education Disciplines Makazhanova G. B. (66 kg).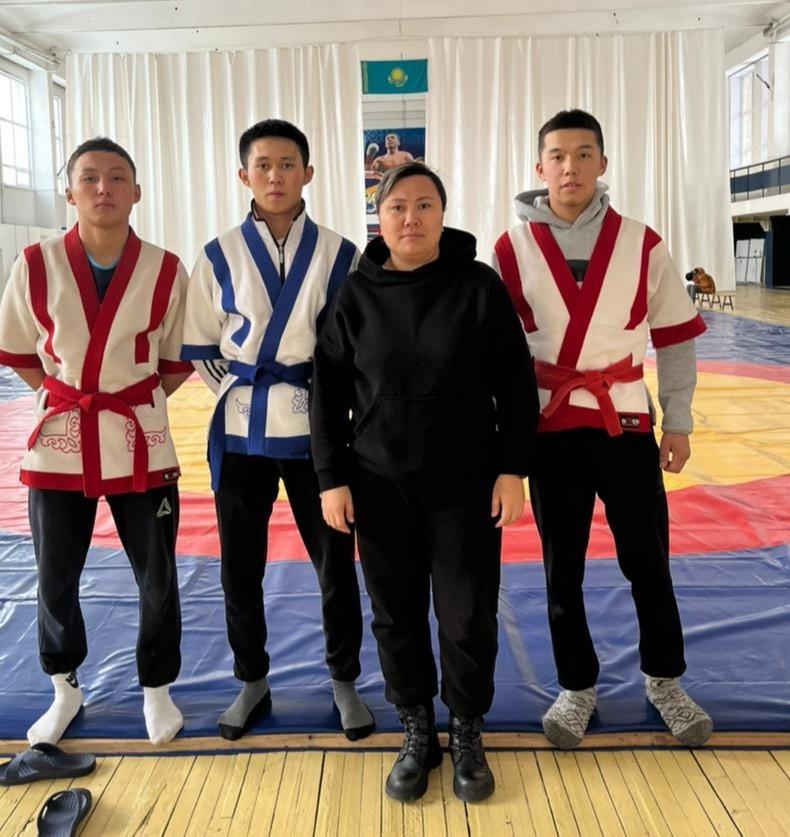 Our heroes showed good results and won prizes. Musilov Alikhan took 2nd place. Congratulations!!! Just go ahead!!!