February 1, 2021 in online mode on the platform Zoom heads of educational practices senior lecturers of the Department of Pedagogy and Psychology Baybekova V.A., Temirkhanova G.U., Shutenova S.S. held a final conference.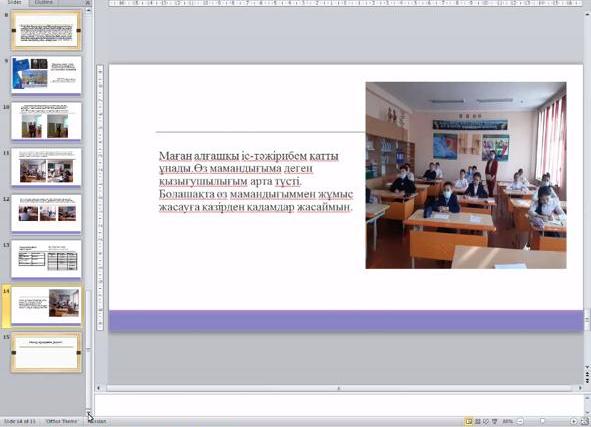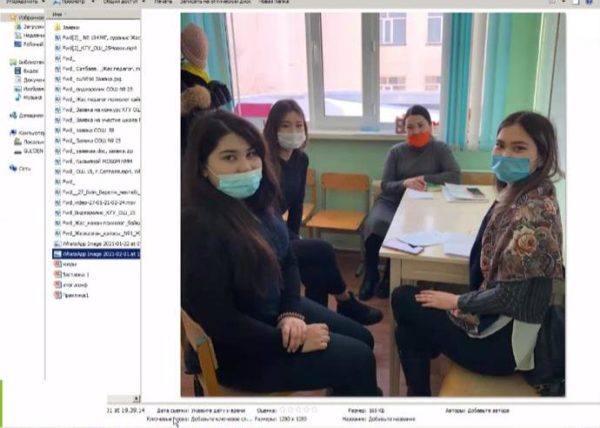 The psychologists of schools of Karaganda were invited to the conference: Olga Krasheninnikova – KSU "School named after G. Mustafin"; Zhansaya Nurlanovna Torekhan – school № 41 named after A. Baitursynov; Topalova – school № 41 named after A. Baitursynov. Tocharova Araylym Zhaskairatovna – secondary school № 101, specialist of Educational-methodical department on practice Konysbaeva Jumagul Meyrzhanovna, responsible on department for practice Mahmutova Gulim Saginbaevna, as well as there were all students of group PP-19-1, PP-19-2, PP-20-1.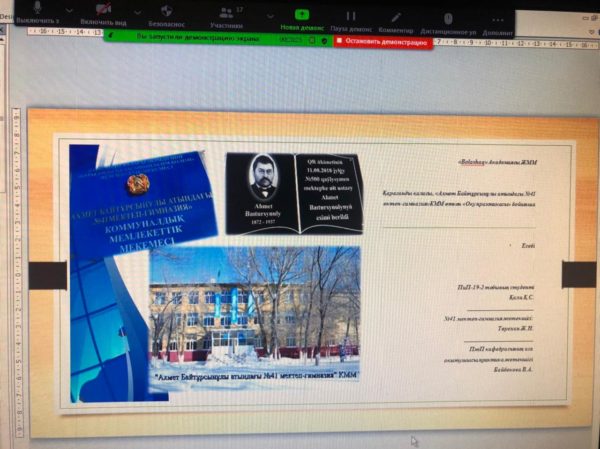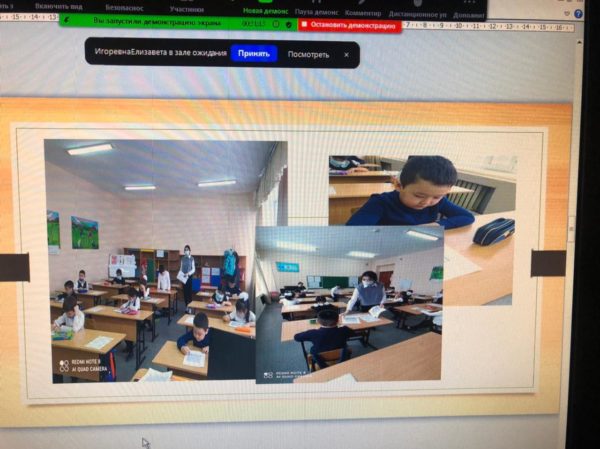 The practice lasted for 1 week (groups PP-19-1, PP-19-2), 2 weeks (gr. PP-20-1) in accordance with the calendar from the 18th to 29th of January 2020-2021 academic year.
For the students of the educational program "Pedagogy and psychology" this practice is one of the stages of continuous professional practical preparation for the future professional activity.
The aim of the educational practice was realized as at the end the students got the general idea about the psychological service of the educational establishment, got acquainted with the main directions of the educational psychologist, his/her professional functions, official duties and specificity of the activity, as well as the psychological methods and technologies used by him/her.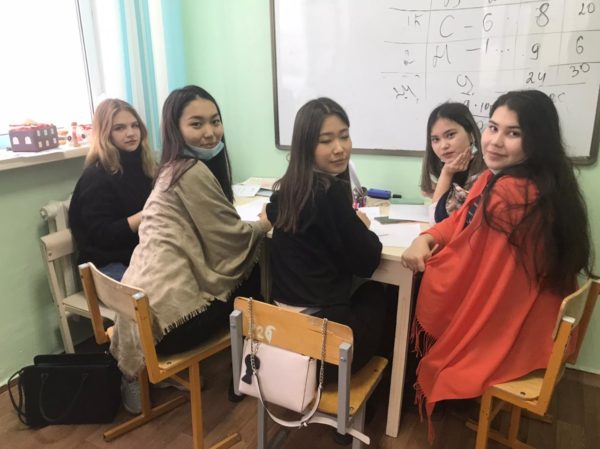 In the end the students thanked the heads and psychologists of the schools for the joint work carried out with them.