On 04/21/2023, at 11:00 a.m. in the Central City Library named after M.O. Auezov, within the framework of "2023 – the year of development of the Turkic civilization", a book show festival on the theme "Ways of development of the Turkic civilization" was held.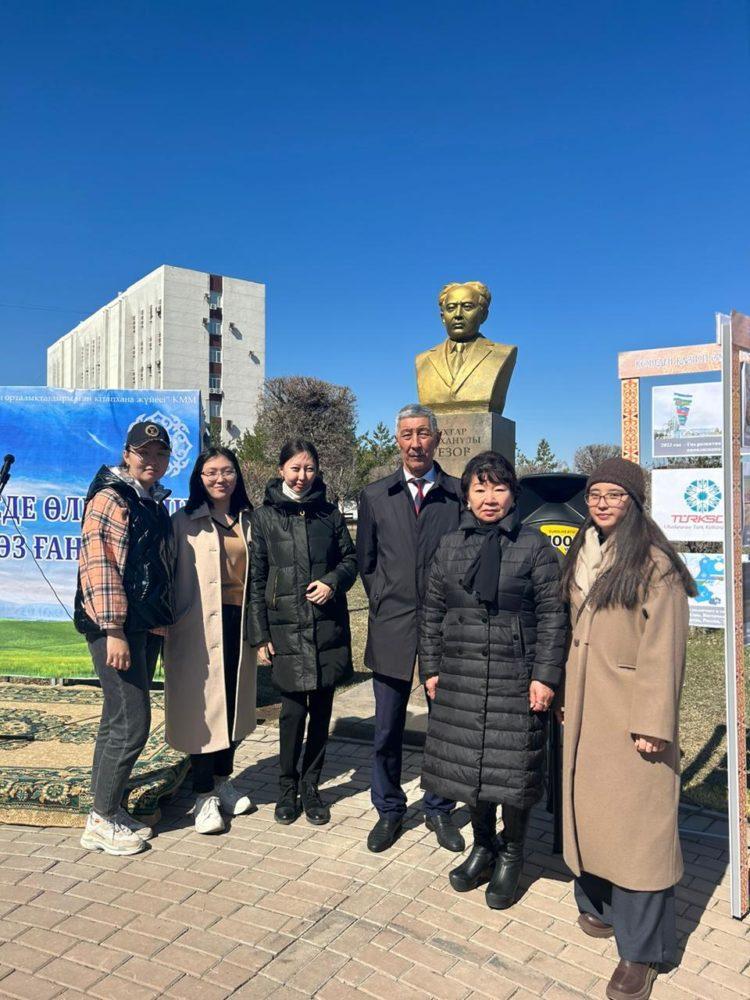 The purpose of the event: popularization of the history, language, literature and culture of the Turkic peoples on the way to modernization of the Turkic civilization in connection with the slogan "2023 is the year of development of the Turkic civilization", support of interest in books and reading.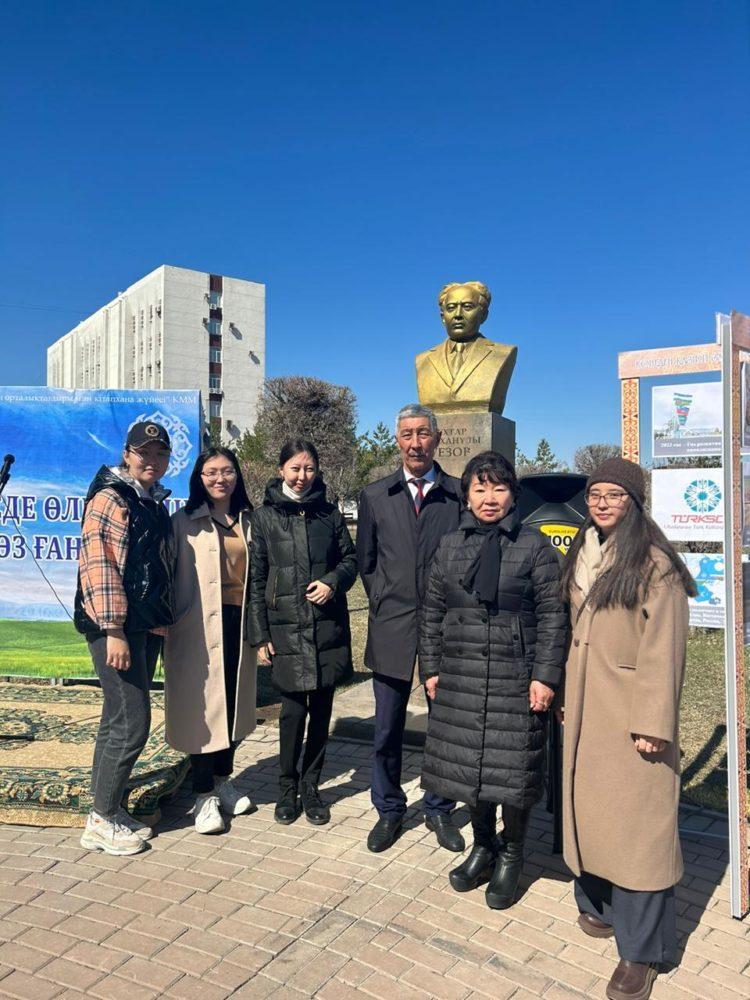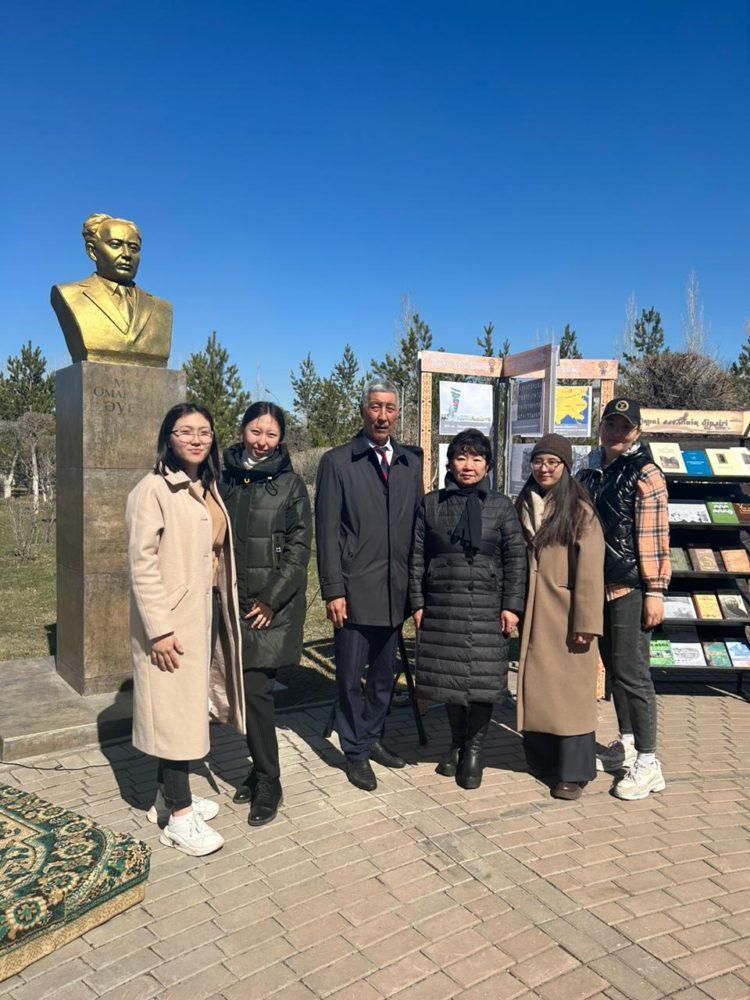 The speakers of the event were Candidate of Philological Sciences, Professor, Head of the Department "Kazakh language and Literature" of the Academy "Bolashaq", linguist-turkologist Sembiev Kurmangazy Zakirovich and Deputy Dean for Scientific Work of the Faculty of History of the Karaganda University named after E.A. Buketov Smagulov Nurtas Birlikovich.
The event was attended by senior lecturer of the Department of Kazakh Language and Literature Akhmetova N.T., as well as students of group K-20, the educational program Kazakh language and literature.
During the event, the speakers gave information about the history of the Turkic civilization, Turkic scripts, modern archaeological excavations. The thematic exhibition of the Museum of Fine Arts of the Karaganda region and the book exhibition "Unity of the Turkic World" were presented.
The head of the department "Kazakh language and literature", linguist-Turkologist Sembiev Kurmangazy Zakiruly made a report on the topic "N.A. Baskakov. "Classification of Turkic languages". The lecturer gave an overview of the Western and Eastern Hun branches of the Turkic languages, as well as the main languages included in it.
The book exhibition dedicated to the Turkic languages, in general, aroused the interest of the participants in the Turkic world, at the end of which they shared their thoughts and opinions.