On November 12 online there was held the regular meeting of the Board of curators with the participation of the Vice-rector G.M. Rysmagambetova.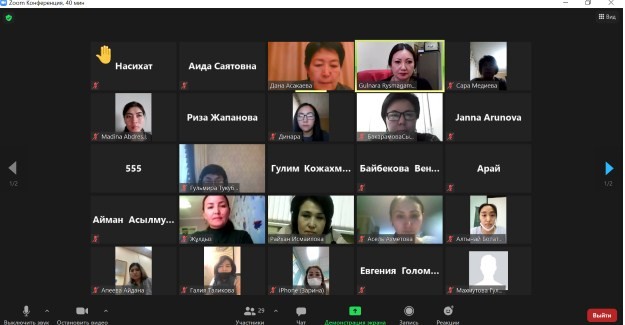 At the meeting was discussed the realization of the curators Board plan for the school year, the role of curators in education of civil outlook and patriotic feelings of students, participation in activities in accordance with the plan of the department of academic and educational work, coordination, management and control over the work of the curators of the academic groups, and also – the questions of raising the legal literacy of young people, the formation of their active citizenship, cooperation with state authorities on the fight against transgressions in society and the formation of the curatorial system.
One of the most pressing problems of society – the prevention of crime and delinquency. For this reason, every student must be literate. That is, it is necessary to follow the internal rules and know the laws of the Republic of Kazakhstan on administrative offenses and criminal responsibility.