Practice-oriented teaching is the key to successful education of students.On the 10th of November 2021 there was a meeting of students of groups Ju-20-1 and Ju-20-1k with a private court bailiff of executive district of Karaganda region Sayakhat Mukhametkalievich Akhmetzhanov.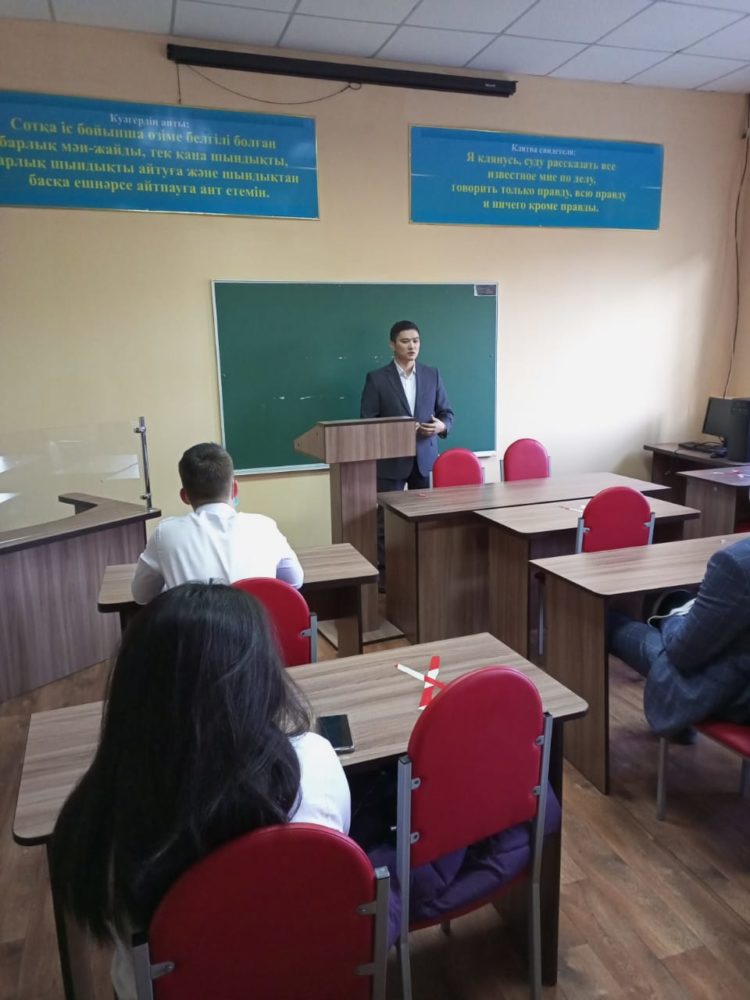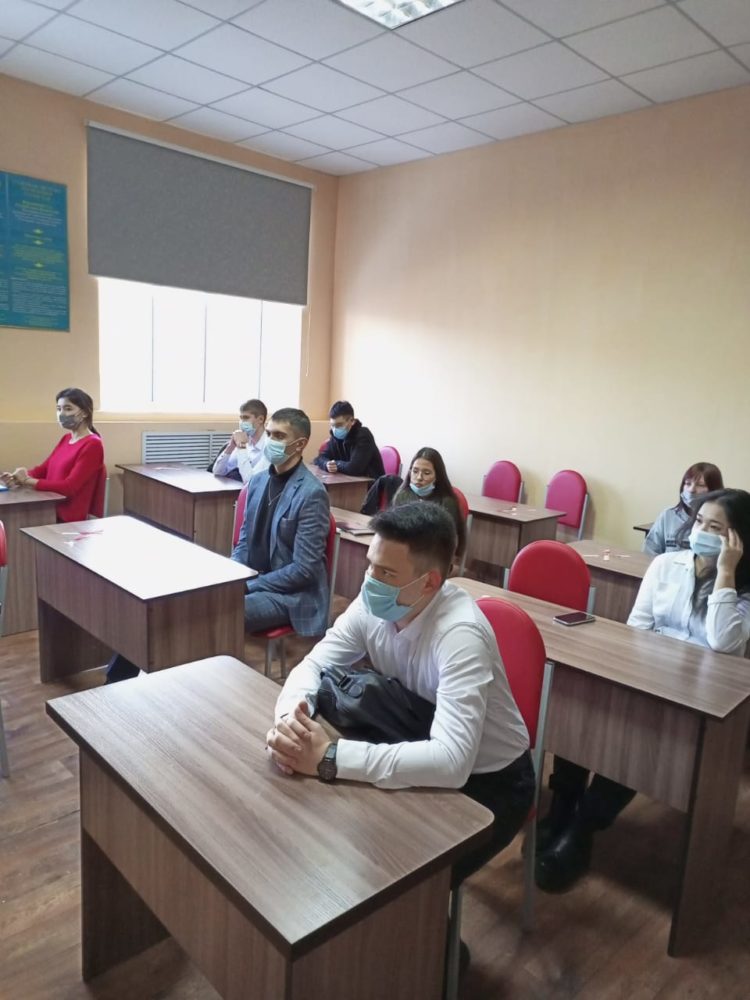 The aim of this event is practice-oriented teaching of students of the Academy.
Sayakhat Mukhametkalievich acquainted the students with the work of courts on questions arising during the direction of executive documents in criminal, civil and administrative cases, compulsory performance of executive documents with collection from a debtor of an executive penalty, fines, expenses on executive production.
The issues of registration, distribution of writs of execution and execution of judicial acts were discussed. At the meeting they discussed the topical questions arisen in the sphere of court enforcement proceedings as well as the ways of their solution.
The students received detailed answers to their questions.