On April 22, the Center for Scientific Research, Humane Pedagogy and Pedagogical Mentoring participated in a scientific and methodological seminar on topical issues of multicultural education in the Russian Federation, the Republic of Kazakhstan, the Republic of Belarus, the Islamic Republic of Iran, Italy.
The welcoming speech to the participants of the scientific and methodological seminar was made by:
Russian Russian Language Department Head No. 5 of the Institute of the Russian Language of the Peoples' Friendship University of Russia, Doctor of Pedagogical Sciences, Professor Kurylenko Victoria Borisovna
Head of the Center for Humane Pedagogy of the Academy "Bolashaq" Candidate of Pedagogical Sciences, Associate Professor Galiya Kaskarbekovna Bokizhanova.
Head of the Department of the Russian Language at Tehran University Al-Zahra Candidate of Philological Sciences, Associate Professor Rezvani Wajihe.
Head of the Department of Russian and Belarusian Languages of the Grodno State Medical University Candidate of Philological Sciences, Associate Professor Elena Petrovna Pustoshilo
The meeting of representatives of the near and far abroad was held at the proper scientific and methodological level. The following reports aroused special scientific interest on the part of the participants:
1 . Dikanbayeva Saira Alkeevna (Karaganda)
Russian language in modern Kazakhstan
Rezvani Wajihe (Tehran)
The use of gamification in the process of learning a foreign language at a university
3 . Pustoshilo Elena Petrovna (Grodno)
Teaching foreign students to express quantity in Russian
4 . Svetlana Mikhailovna Lyasovich (Polotsk)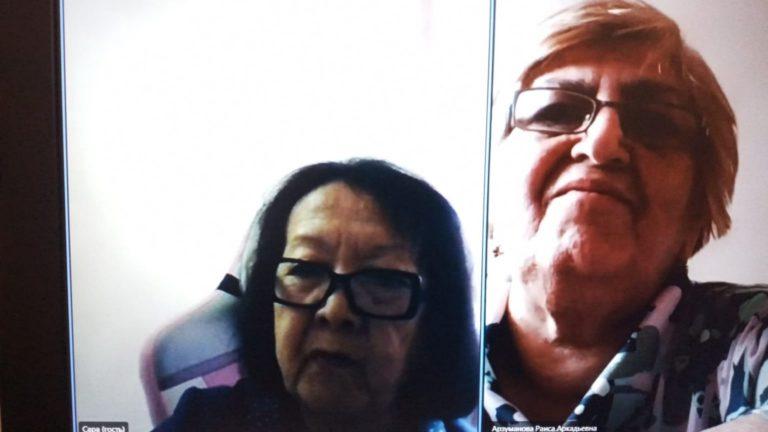 Professionally oriented teaching of Russian as a foreign language: on the example of the SEAH linguistic corpus
Budanova Irina Borisovna (Milan)
Discussion games in RCT as a practice of activating speaking skills
The International scientific and methodological seminar has become a platform for the exchange of progressive educational practices, being a strengthening of scientific cooperation between countries.