On April, 6, 2022 members of scientific-expert group of Assembly of the people of Kazakhstan of Karaganda area: associate professor, pro-rector on strategic development of Academy "Bolashaq" G.M. Rysmagambetova and m.j.s., director of SIC "Rukhaniyat U. Aupenova took part online in the working meeting of the Scientific-Expert Council of the Assembly of the People of Kazakhstan on "Nation-building processes in the context of the vision of the New Kazakhstan.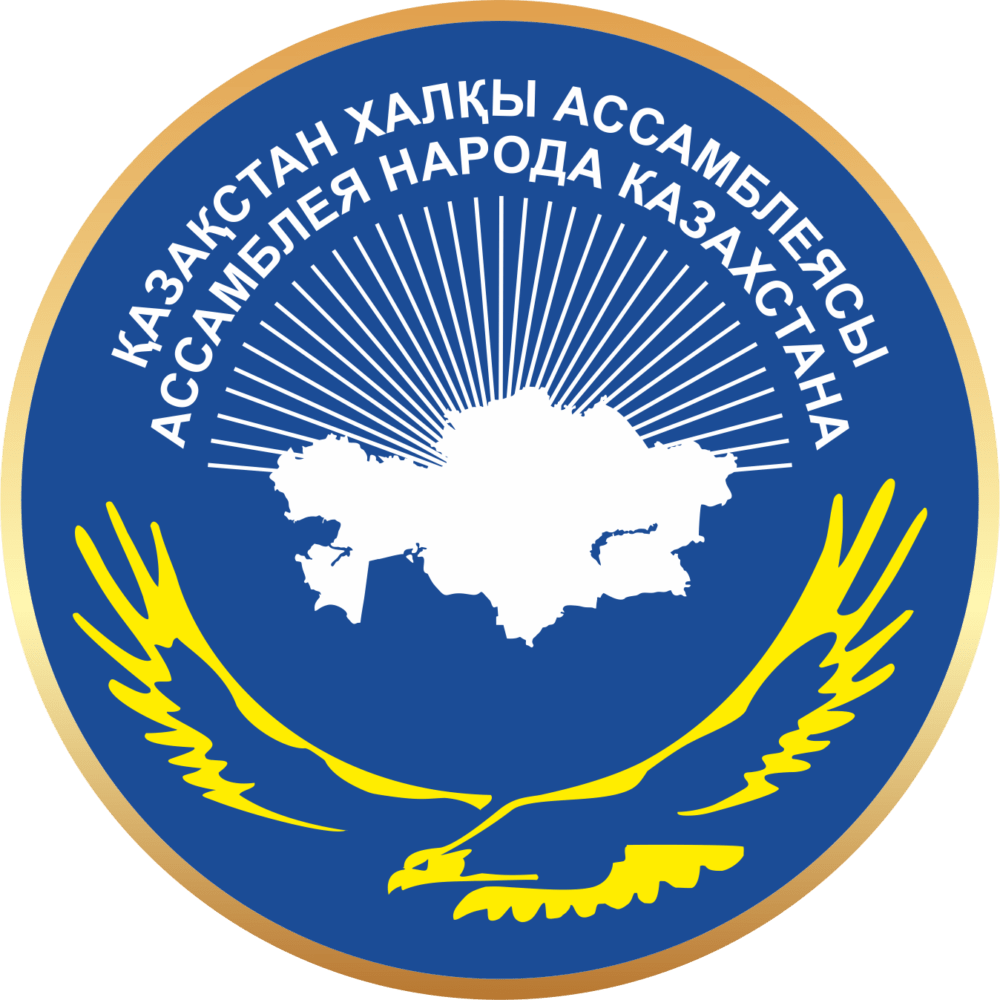 The participants of the working session: representatives of APK, deputies of Mazhilis of the Parliament of RK, IIR RK, IPEI, Scientific-Expert Council of APK, scientific-expert groups of regions, Association of chairs of APK, RSU and KSU "Kogamdyk Kelisim".
The moderator of the working session was the chairman of the APK NEC, deputy director of the Institute of Applied Ethnopolitical Research LLP Sadvokasova A.K.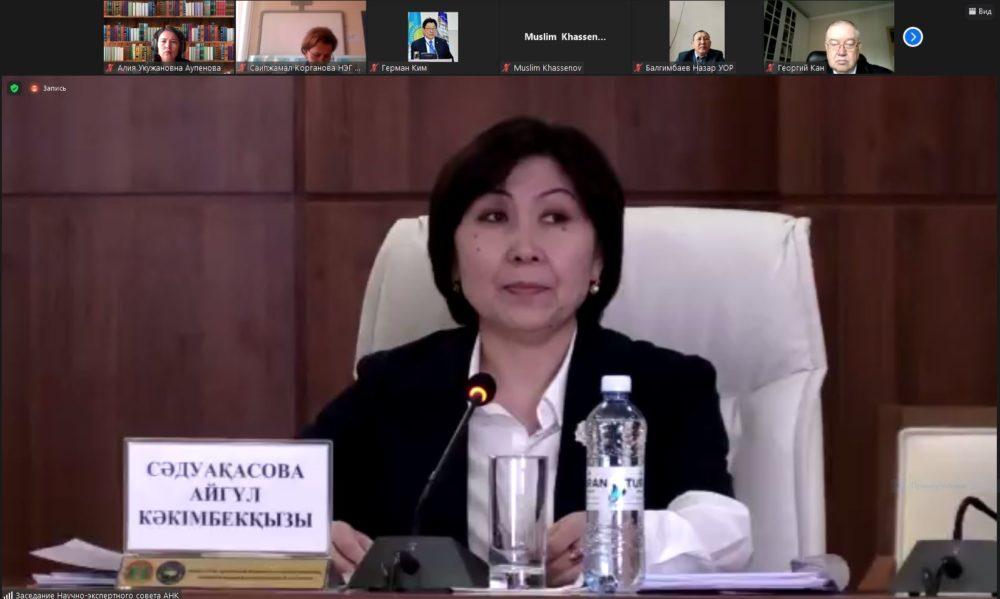 Welcoming remarks were made by the Deputy Chairman of APK, Head of the Secretariat of the Assembly of People of Kazakhstan of the Presidential Administration of Kazakhstan M. Azilkhanov.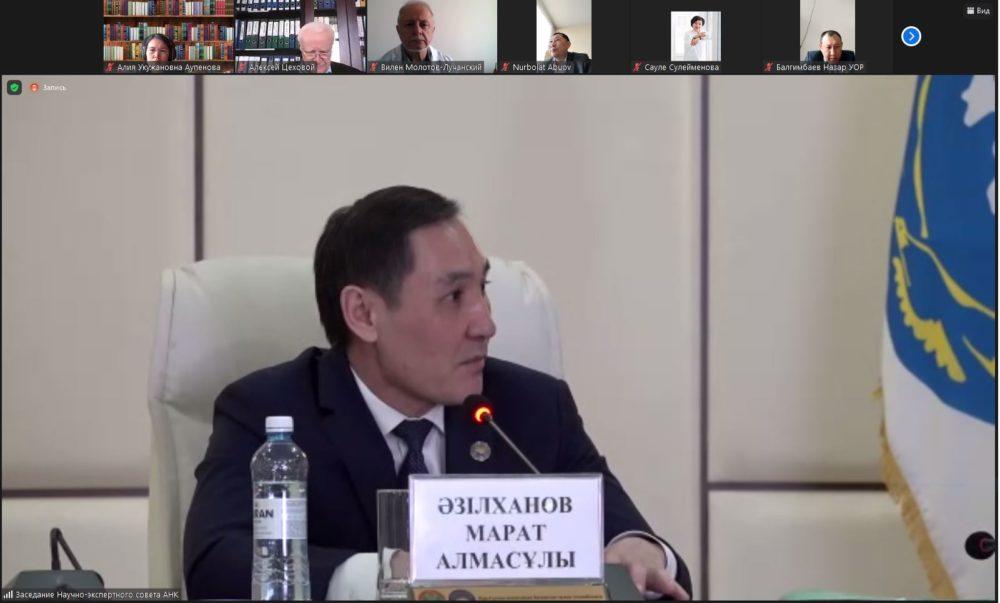 The speakers of the working session are: member of APK, Director of the Institute of State History of the National Academy of Sciences of Kazakhstan, Doctor of Historical Sciences, Professor E. Abil; Vice Chairman of APK on the development of scientific programs, Doctor of Social Sciences, Academician of SEC of Kazakhstan, Professor Z. Shaukenova; member of APK, Director of the A. Baitursynov Institute of Linguistics, PhD in Philology; A. Fazylzhanova.