March 15 at 9:30 a.m. Kalimash Amangeldinovna Sarbasova, the senior teacher of the department "Psychology, pedagogy and methods of primary education", master of pedagogical sciences gave the master-class on the discipline "Technology of criterion grading" in groups PMNO-20-2, PIP-20-2, K-20-1 on the theme "Formative assessment in the learning process".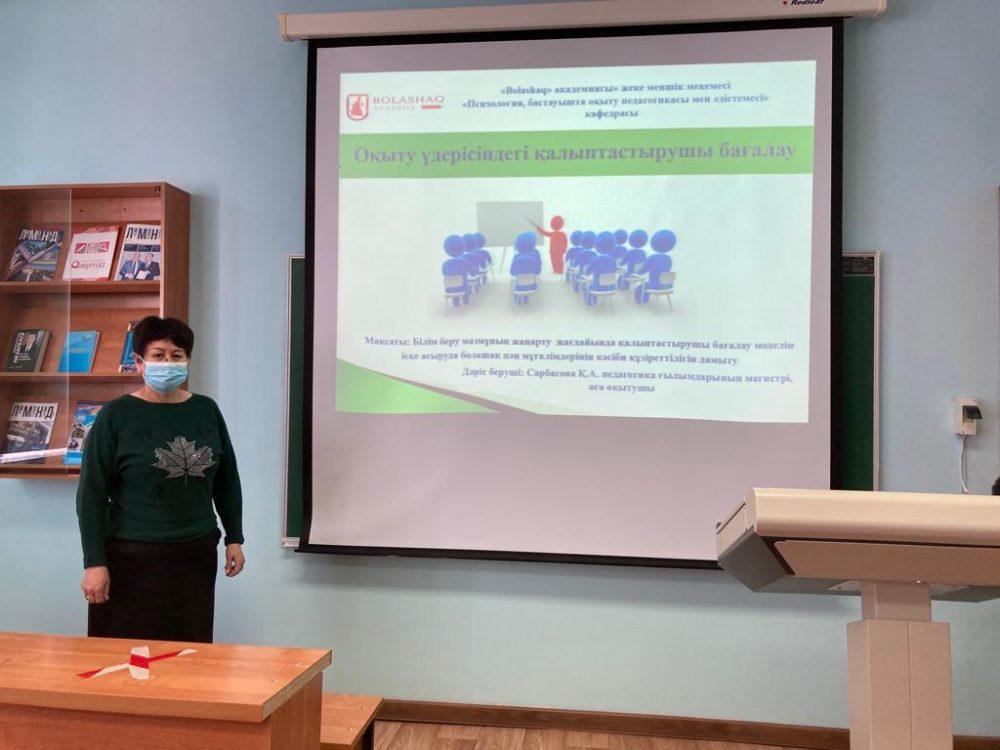 At the master class, the student of group K-20-1 Orazkhan Aikenje interviewed senior teacher of the department "Methodology and pedagogical innovations" of JSC "National professional development center "Orleu" Karaganda region Maybasova Umit Amandykovna about the right understanding of critical assessment and the ways of its organization in the educational process. In addition, the student of group K-20-1 Zhuragat Aimaral was interviewed by the teacher of history of methodical association "Social disciplines" of Nazarbayev Intellectual School of Karaganda city Yusupova Tamara Kazykhanovna about how in professional activity the assessment of criterion technology is applied and presented a video. This video was presented to the students for discussion during the class. The students actively participated in the discussion. The master class was held according to a new format on a high scientific level.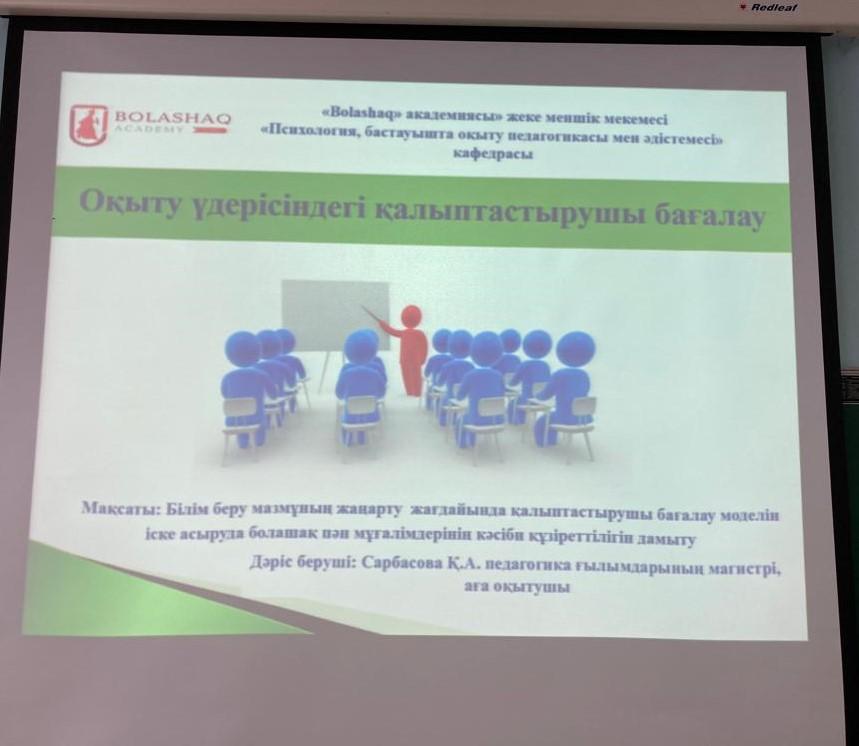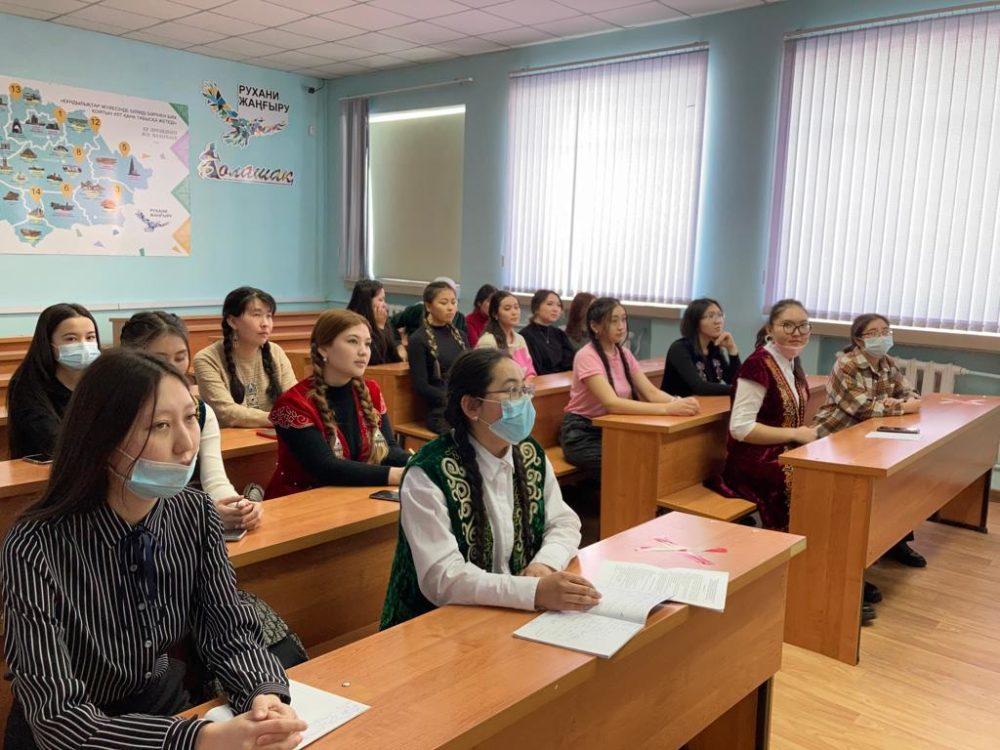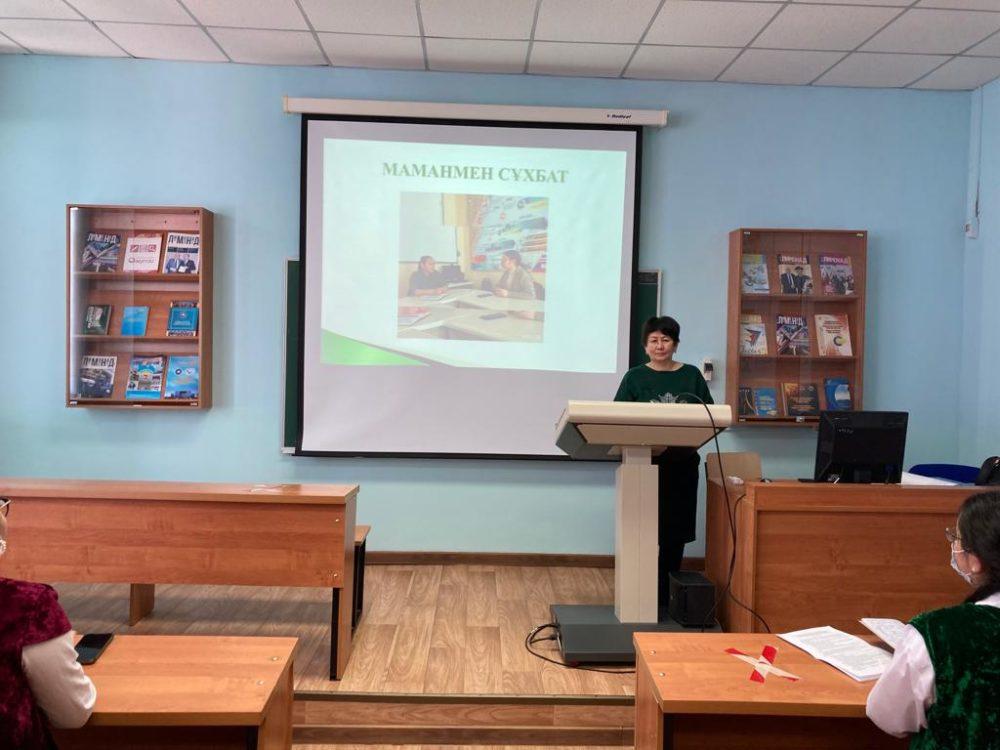 Bekzhanova S.B. vice-rector for academic affairs, Bekbasheva B.B. head of registrar, Talikova G.T. secretary of UMC, senior teachers Kassetova N.K., Kosmanova A.B., Arunova Zh. А.

In the course of the class, problematic questions were asked, which contributed to the development of cognitive activity and critical thinking of the students.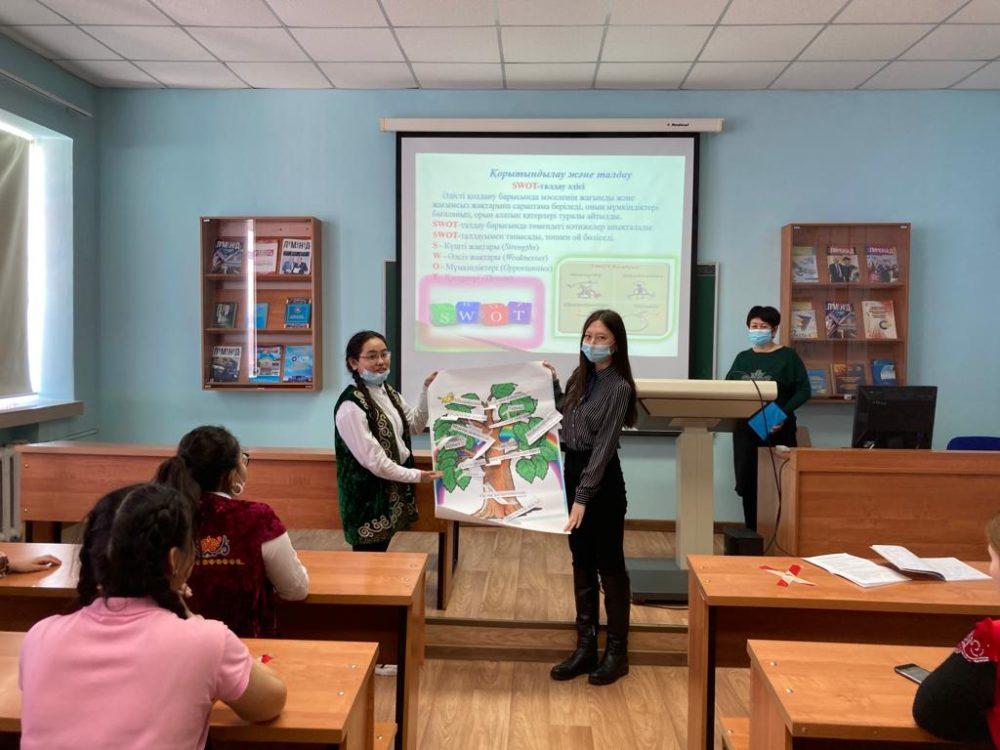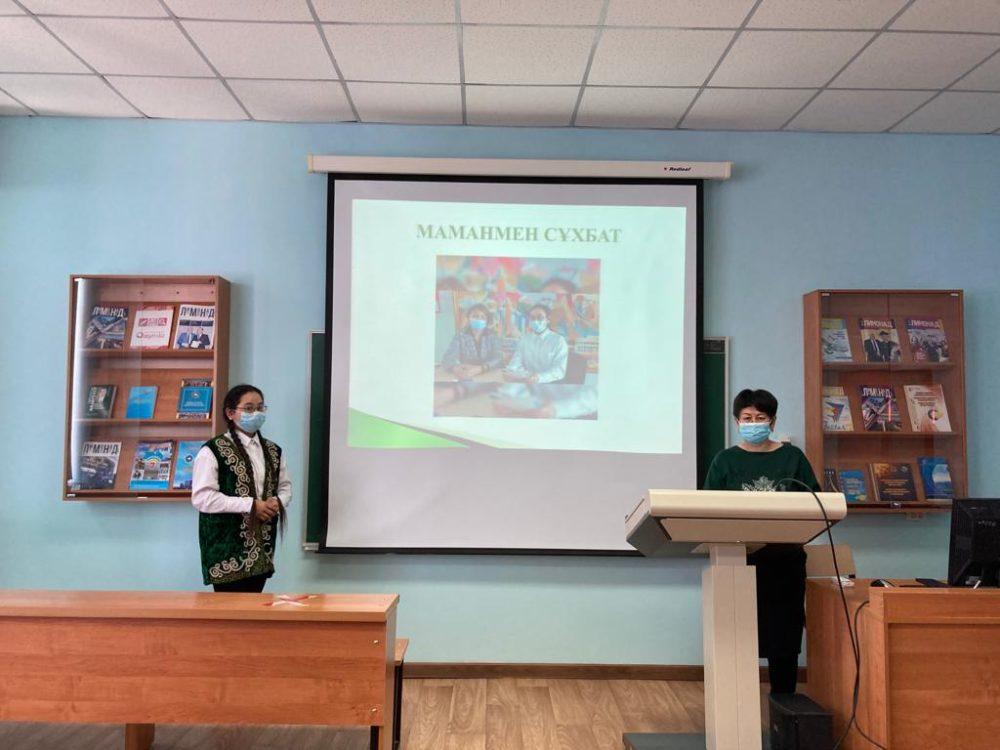 We believe that such open master classes develop pedagogical culture, professional motivation of students of pedagogical educational programs.