On April 13, the teacher of the Department of Kazakh Language and Literature of the Academy "Bolashaq" Smagulova M.S. visited the schools of the Aktogay district as part of career guidance work. She met with graduates of the school and talked about the subtleties of the teaching profession.
MS Smagulova began her work at the Kulyash Bayseitova Support School. The homeroom teacher Mukhamedzhanova Zabira Temirtasovna took part in the event together with her graduates and received information about the Bolashaq Academy. At the meeting, information about the educational program of the Kazakh language and literature was described in detail and presented.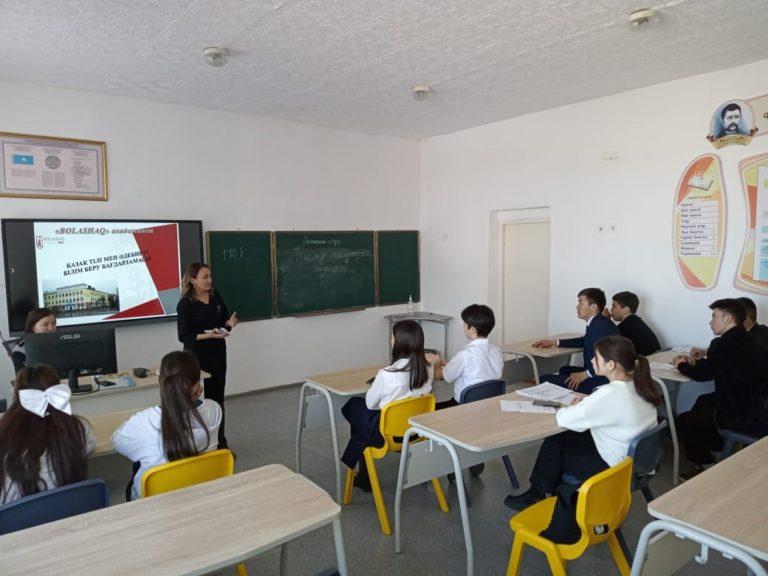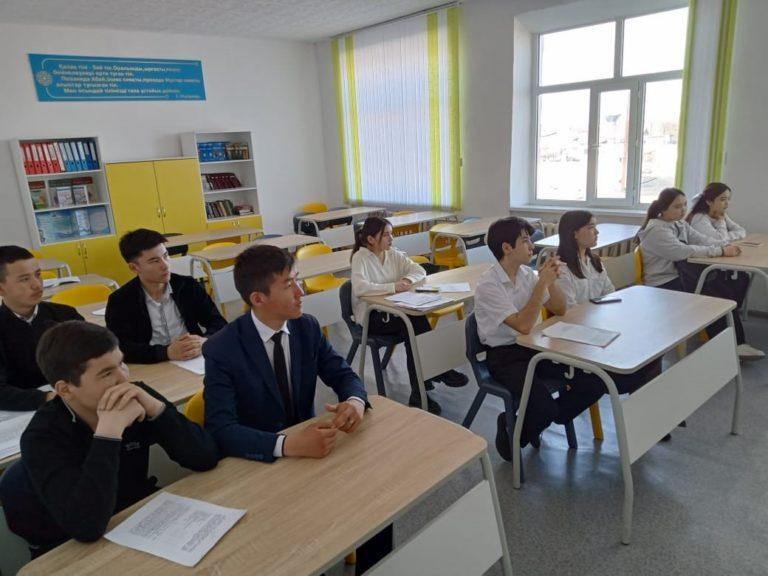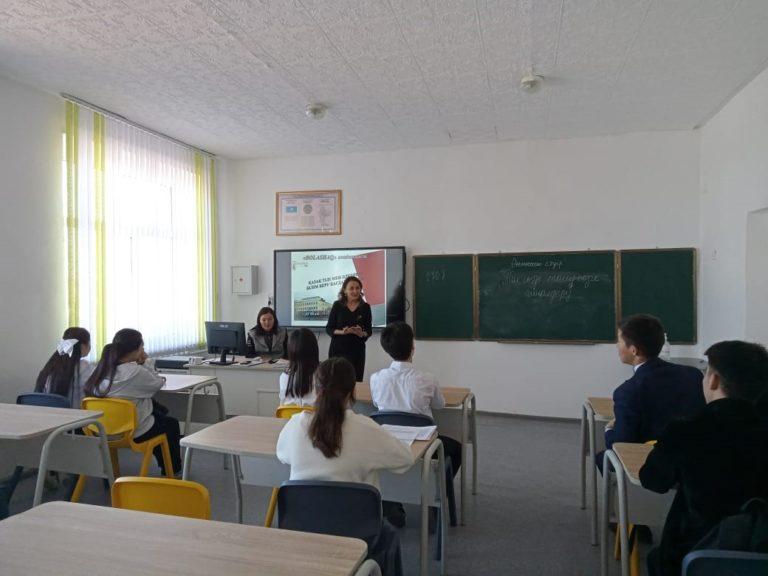 The second meeting was held at the support school named after Alikhan Bokeikhan. During the conversation with the graduates of the school, information about the Academy was presented, emphasizing that the choice of profession is the main responsibility.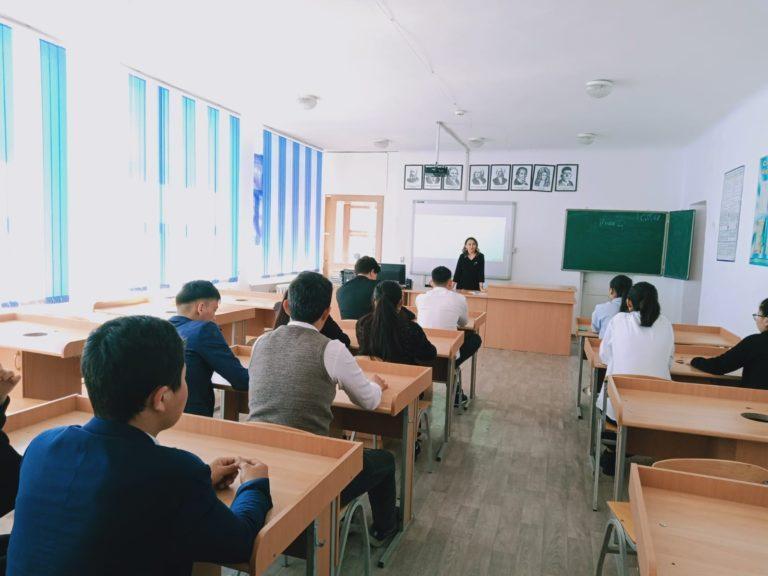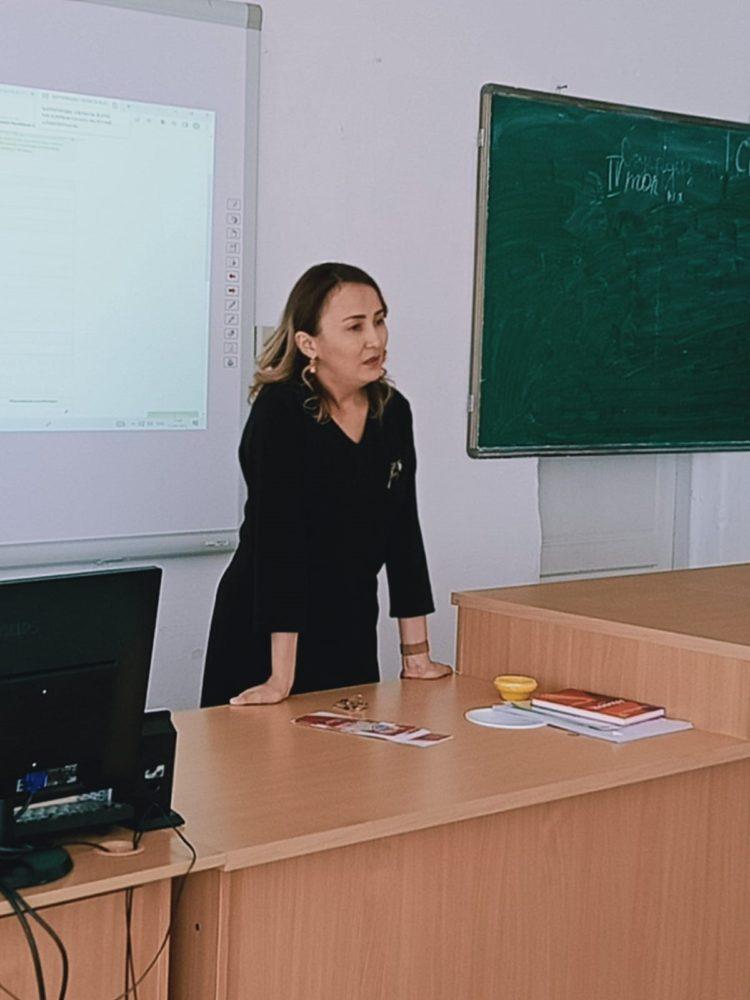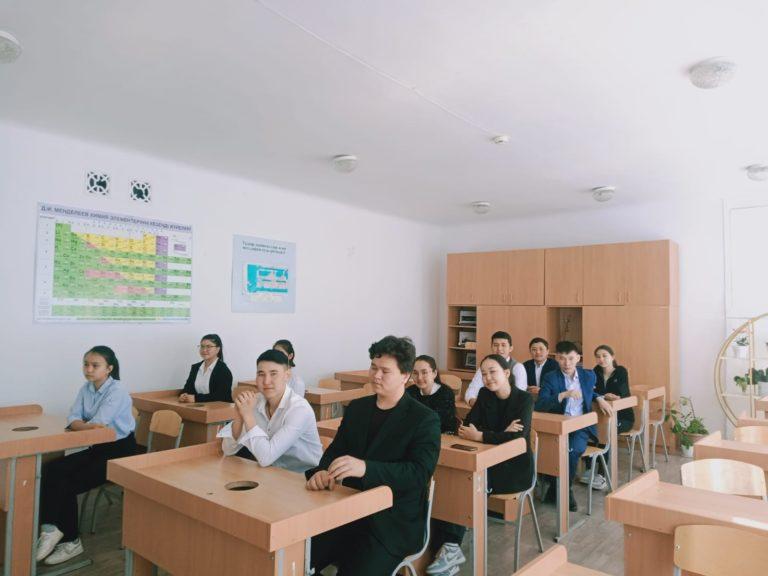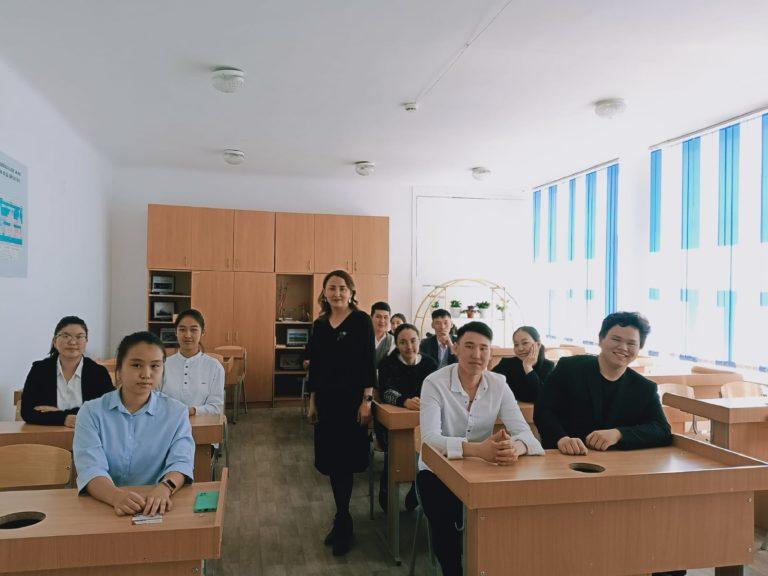 It was about the achievements of the Kazakh language and Literature department, about the life of students, about benefits and various opportunities. Smagulova M.S. talked with the school's career counselor Saginaeva Gulmira Boranbaevna, learned about the choice of specialty for school graduates, received comprehensive information. At the end of the meeting, various questions were answered and information leaflets were distributed.