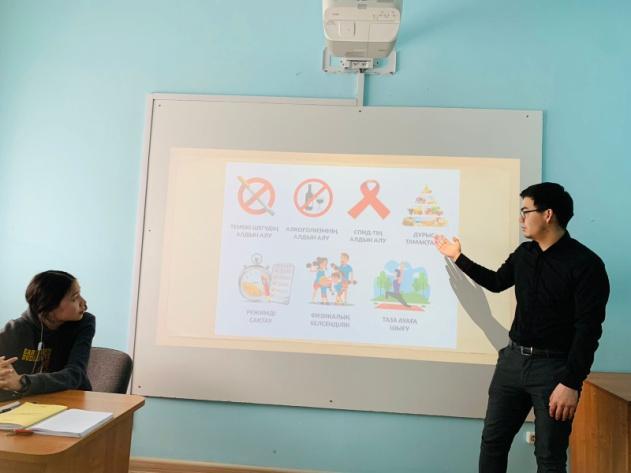 On March 17, 2023, senior lecturer of the Department of Kazakh Language and Literature Abylbaeva B. A. held a curatorial hour in group K-22-1 on the topic "Tobacco, alcoholism and drug addiction". During the curatorial hour, students shared information about the harm and consequences of drug addiction and alcoholism, expressed their thoughts that they never had a place in their lives, and gave arguments in the form of presentations and videos.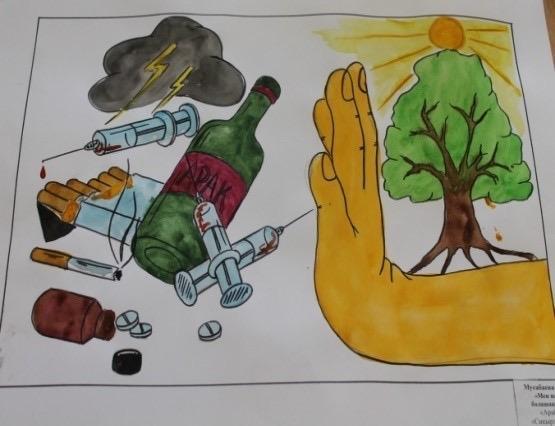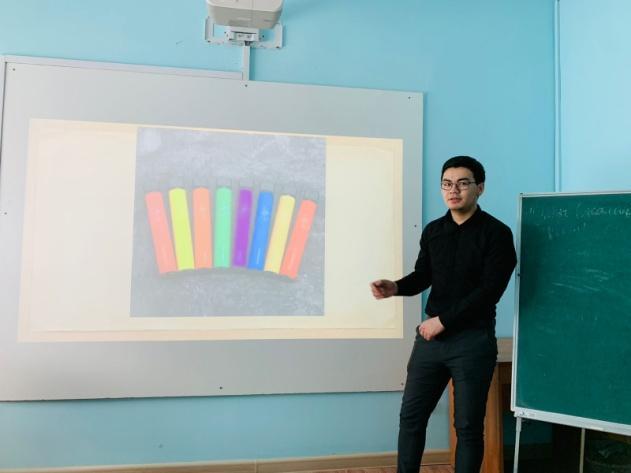 "Today drug addiction and alcoholism are becoming one of the most serious problems in society. In particular, some of our young people and teenagers are slaves to the temporary situation of "amazing life". And now we face this acute and complex problem every day," they reflected and expressed their thoughts on how to get rid of it. The students stressed that it is now necessary to stop life-threatening substances sold in stores and strictly work with children, young people in families, public places. That is, in conditions of disobedience to the order, to take various measures, for example, not to allow to study, to work, etc.
The curatorial hour was held with the active participation of all students.