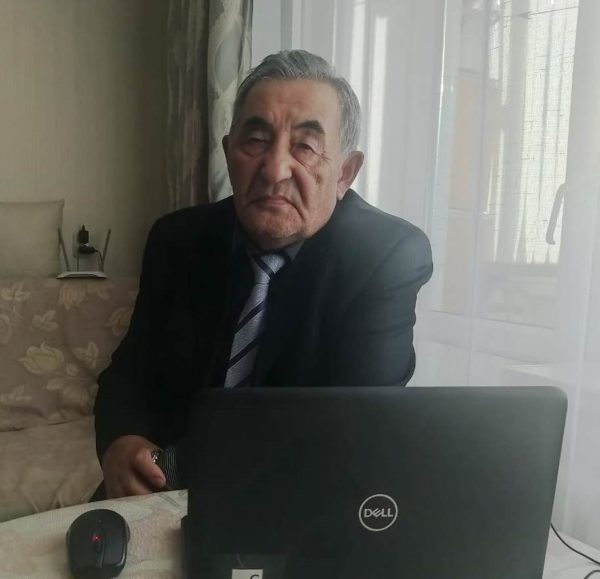 On December 14, 2020 an online meeting was held between pupils of 9 and 11 classes of school-lyceum No 101 and Professor Hamzin Mauen, Doctor of Philological Sciences, a labour veteran and veteran of Bolashaq Academy.
The meeting was organized as part of the celebration of Independence Day of the Republic of Kazakhstan, the main purpose of which: an instructive lecture from the older generation to the younger generation about the ways of establishing and gaining independence of the country they live in.
Pupils asked questions to the professor and received comprehensive answers.
Of course, merits of professor Khamzin M. were not left without attention.
Mauen Khamzin is the author of more than 150 scientific articles, more than 200 journalistic articles, has been awarded with the medal "Eren enbegi ushin", is the cultural worker of the Republic of Kazakhstan, holder of the breast medal "For services in science of Kazakhstan", Member of the Kazakhstan Writers' Union;
Holder of grant "The best teacher of the university-2015"; owner of the silver medal of the Association of Higher Education Institutions named after A. Baitursynov; excellent student of the Republic of Kazakhstan; labor veteran; honorary citizen of Shet district;
One of the creators of several personal encyclopaedias
The event was reflected in the regional media and social networks
Translated with www.DeepL.com/Translator (free version)
https://kargoo.gov.kz/blogs/view/9/157547https://www.instagram.com/p/CIxeRNnBKCY/?
igshid=1k2voil6zjvn0https://www.facebook.com/%D0%A8%D0%BA%D0%BE%D0%BB%D0%B0-
%D0%9B%D0%B8%D1%86%D0%B5%D0%B9-101-103133591556112