On May 2, 2023, the adviser of the Department of Pedagogy, A.M. Tazhinin, held an open curatorial hour with students of the educational program "Pedagogy and Psychology" of the Russian department on the topic: "May 1 is the Day of unity of the people of Kazakhstan"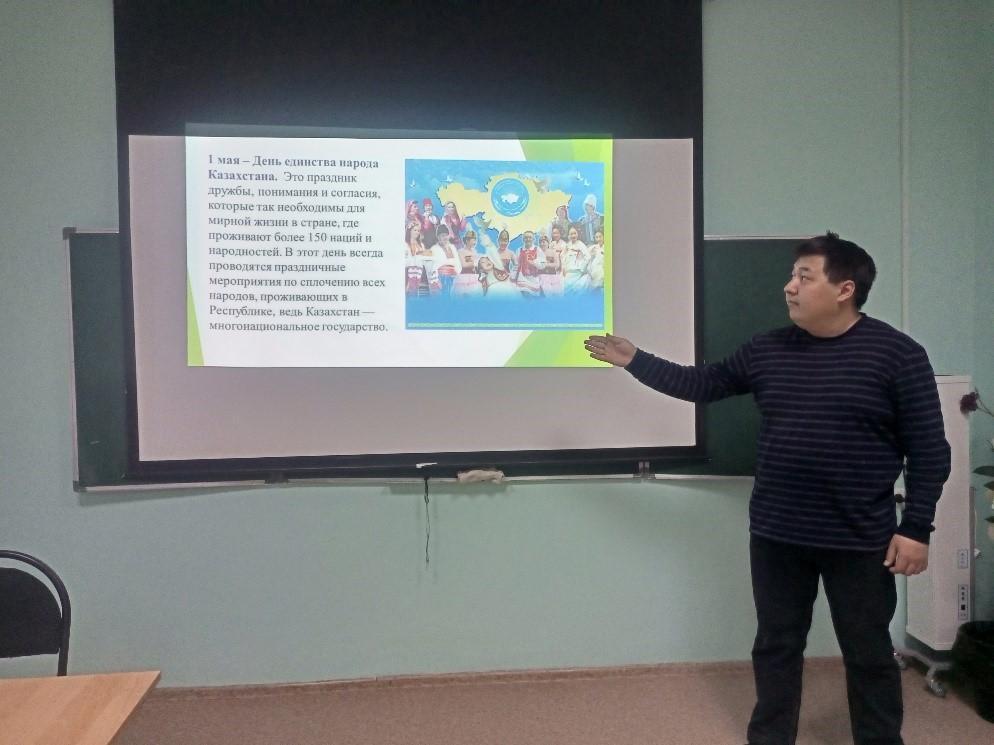 The purpose of the curatorial hour is to educate students with a sense of patriotism, respect for the culture, traditions and customs, history and heritage of the Kazakh people, respect for the culture, traditions and customs of other ethnic groups living in the Republic of Kazakhstan.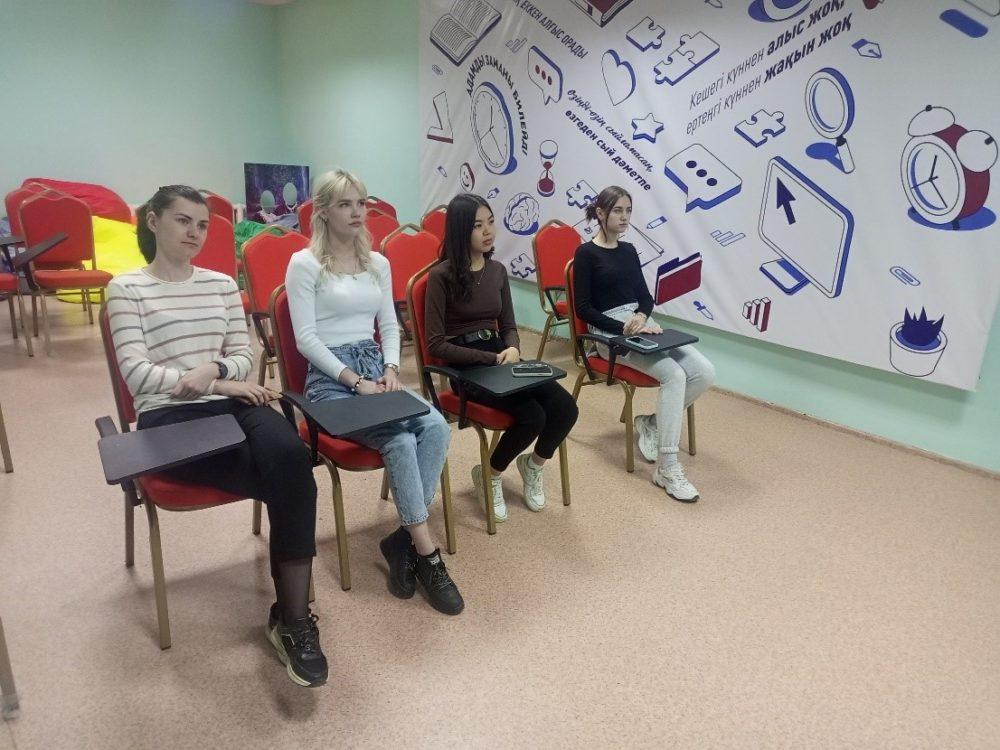 During the curatorial hour, a conversation was held with students about the importance of interethnic harmony, friendship and understanding, which are so necessary for peaceful life in our country, where representatives of 124 nationalities live.
In Kazakhstan, the holiday began to be celebrated in 1996. On October 18, 1995, the first President of Kazakhstan, Nursultan Nazarbayev, signed a decree declaring May 1 the Day of Unity of the People of Kazakhstan, thereby canceling the celebration of Labor Day.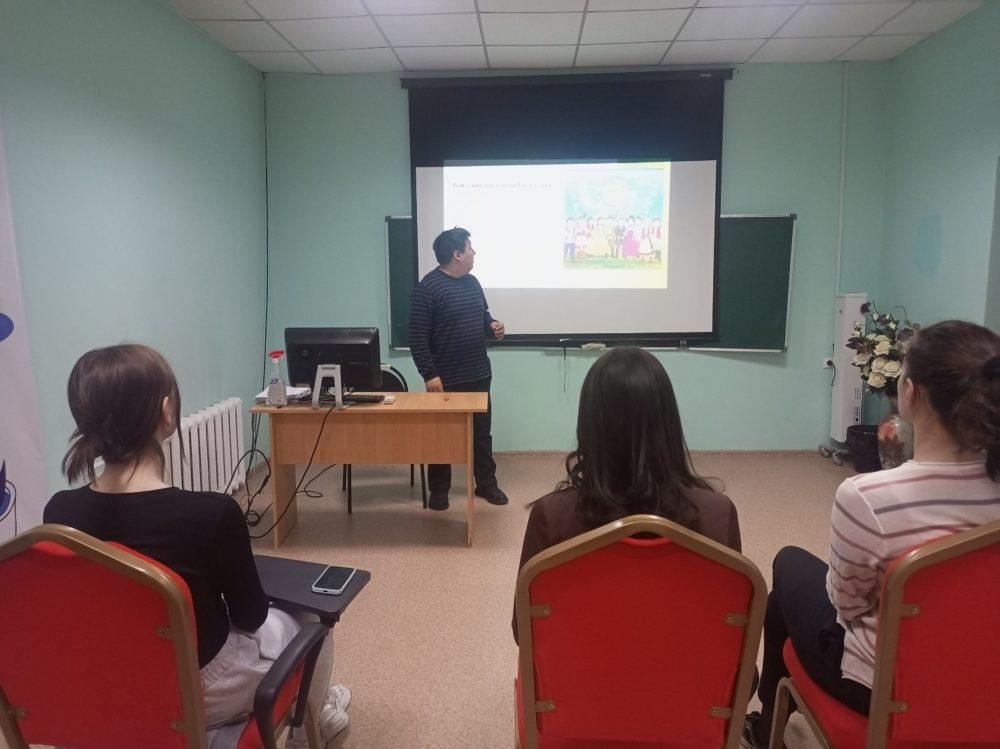 At the end of the curatorial hour, it was concluded that interethnic and interfaith harmony is very important for prosperity, stable and peaceful life in our country.