On February 11, 2022 there was held a regional competition Zhas Zanger-2022 among 11th grade pupils, lyceums, gymnasiums and college graduates of Karaganda and Karaganda region, organized by the Department of Legal Disciplines of the Academy "Bolashaq" together with the Department of Education of Karaganda region.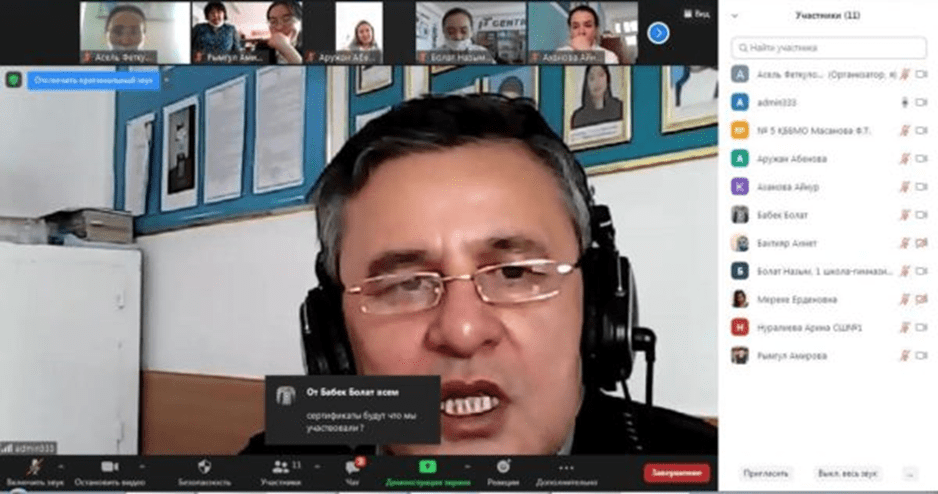 The competition was held in online format (ZOOM platform).
The aim of the contest "Zhas zanger-2022" – is to promote legal knowledge and legal culture, identification and support of talented and creative young people with skills and potential abilities of legal thinking.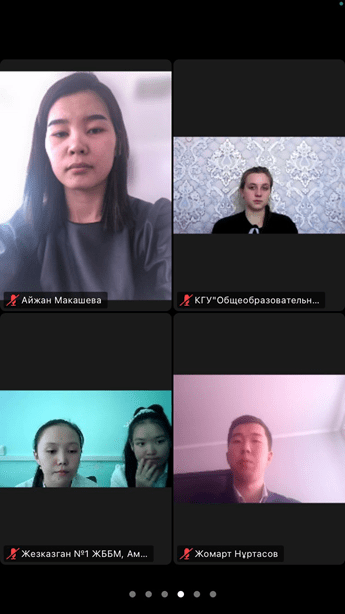 The objectives of the competition are:
1)active assistance in choosing a future profession – a lawyer;
2) development of creative abilities of independent thinking and presentation of their thoughts;
3) development of writing skills;
4) development of public speaking experience;
5) initiation of students and teachers to legal education;
6) improving legal literacy of students in modern life.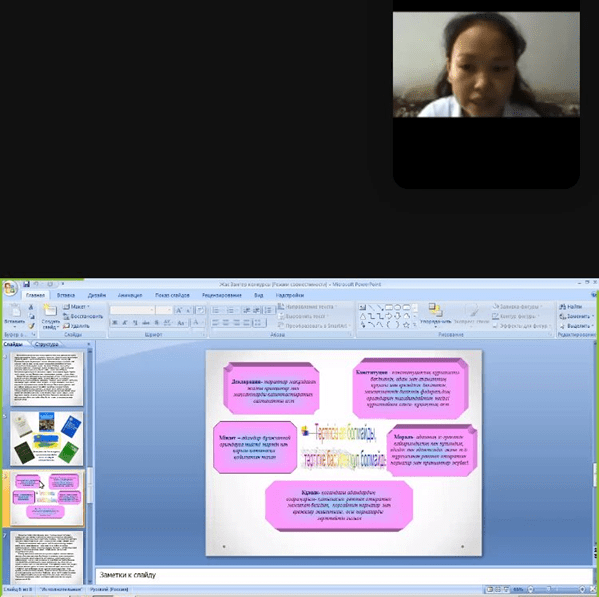 Aizhan Makasheva Makasheva (a student of group U-20-1K), the winner of the regional contest "Zhas zanger-2020" among pupils of 11 classes, lyceums, gymnasiums and graduates of colleges of Karaganda city and Karaganda oblast made a congratulatory speech.
The Contest consists of 2 rounds.
The first round (off-site) – selection of essays on the topic: "The Role of Law in Modern Society" was held in the period from January 10 to February 7, 2022.
In selecting the essays the Contest Committee was guided by the following criteria:
independence, ability to analyze;
Presentation style, originality;
literacy;
degree of argumentation;
erudition of the author.
The second round – a distance round, based on the platform ZOOM took place on February 11, 2022 in the form of an essay defense.
Eight participants, who had passed the preliminary selection, were invited to the second round.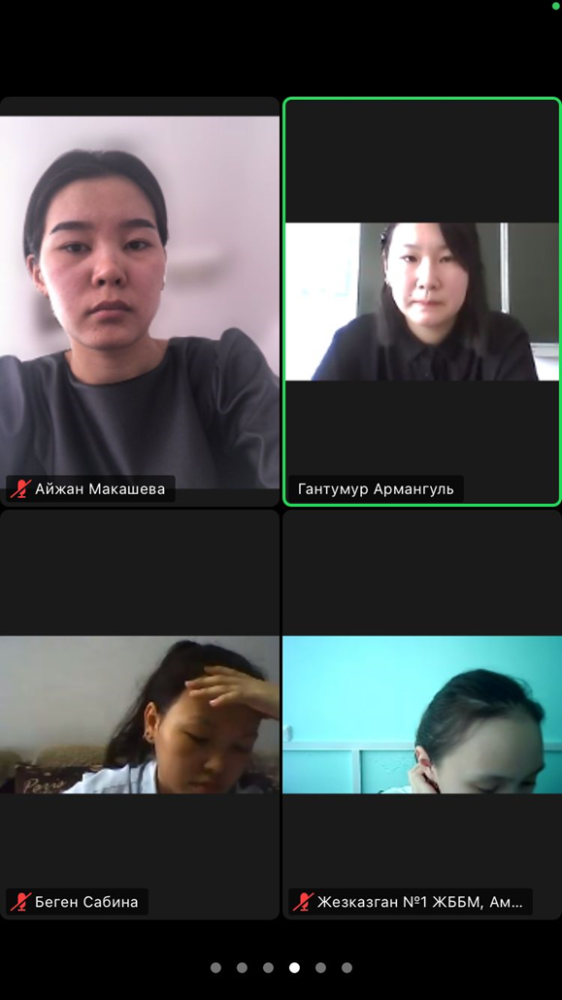 The winners were placed as follows:
Summing up the results of the competition:
1 place – a grant of the Rector of the Academy "Bolashaq" for free education in the first year of the Academy "Bolashaq" took Gwalia Levan
Communal State Institution "Secondary School #63".
Supervisor of studies: Kulmukhanova R.Zh.
2nd place – 50% discount in payment of tuition fee for the first course was taken by Gantumur Armangul of school №23 resource school.
The supervisor: Kultebay Agybay Bolatbekuly
Zholdasova Asem Bakhtiyarkyzy School – KSU "Lyceum 9" took the 3rd place -25% discount on payment of tuition fees for the first course
Academic advisor: Zhanabayev Daniyar Kunekbayevich.
Supervisors received letters of gratitude.