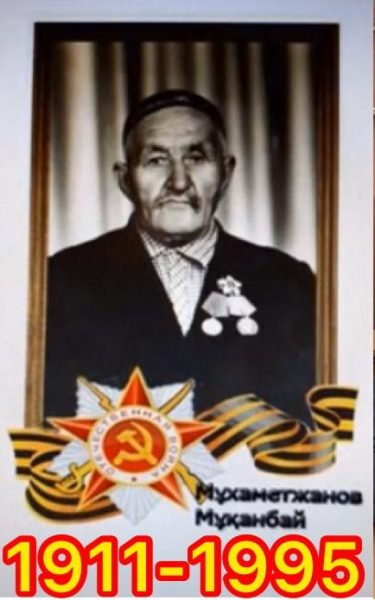 My father is Mukhametzhanov Mukanbai
During the Great Patriotic War, How many people died, how many children lost their fathers, how many mothers lost their children, how many homes. From the green peaceful steppe, fashion has left, and it has become an ugly world. Among the Kazakhstanis who contributed to the Great Victory is my father Mukhametzhanov Mukanbai. He was born in 1911 in the zhanaanur collective farm of Ayagoz District of Semipalatinsk region. In March 1942, as a machine gunner of the 308th Rifle Division, he left the Kemerovo region for a brutal war. In 1945, after returning safely from the war, Naizakanova and her mother Sakypzhamal created a family and raised 11 children.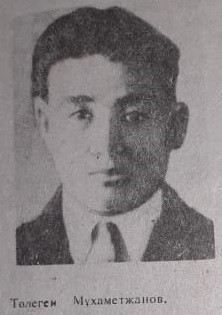 My father's brother, Tolegen Mukhametzhanov, is a sergeant. Born in 1917 in the village of sergiopol. He fought as a unit commander in the 451st AP and 64th AD, and died on March 2, 1943. He is buried on the Right Bank of the Zhizdr River near the village of Puzdanov, Zhizdarensky district, Smolensk Region. My mother's brother, my uncle Naizakanov Azel, is a petty officer. Born in 1923 in the skotovod collective farm. On June 22, 1941, he left the Ayagoz district commissariat. He fought as a unit commander of the 6th Rifle Company, the 320th rifle regiment, and the 11th Rifle Division, and died on September 15, 1944. He is buried in Estonian land.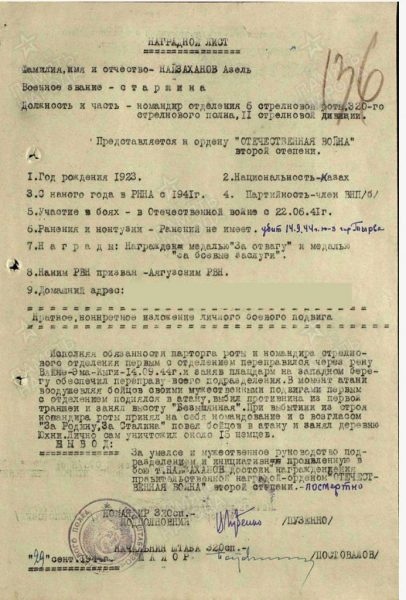 During the war, he was awarded the Medal" for bravery "and the medal" for Military Merit". He was posthumously awarded the Order of the second degree "Patriotic War" for his skillful and courageous leadership of the unit and for his initiative in battle. (September 29, 1944). A peaceful open sky left by our grandfathers is a great trust to us-our descendants, let us preserve and cherish it! The descendants of grandfather mukanbai pay tribute to our parents, who gave us victory!
Batyr's son Mukhametzhanov Amantay Mukanbayevich