On November 11, 2022, for the purpose of in-depth study of the history of Kazakhstan and the Karaganda region, immersion in different historical eras, acquaintance with artifacts, 1st year students of all educational programs of the Bolashaq Academy with the head of the department of general education disciplines Aupenova A.U. visited the Karaganda Regional Museum of History and Local Lore.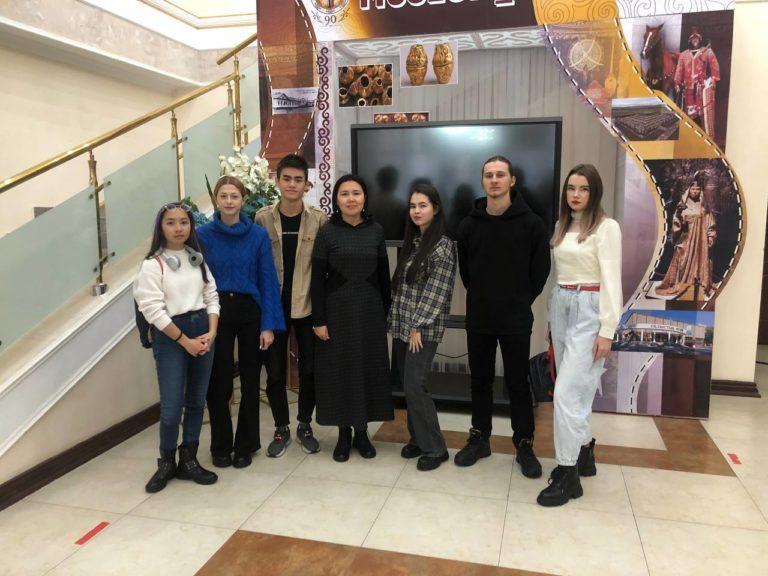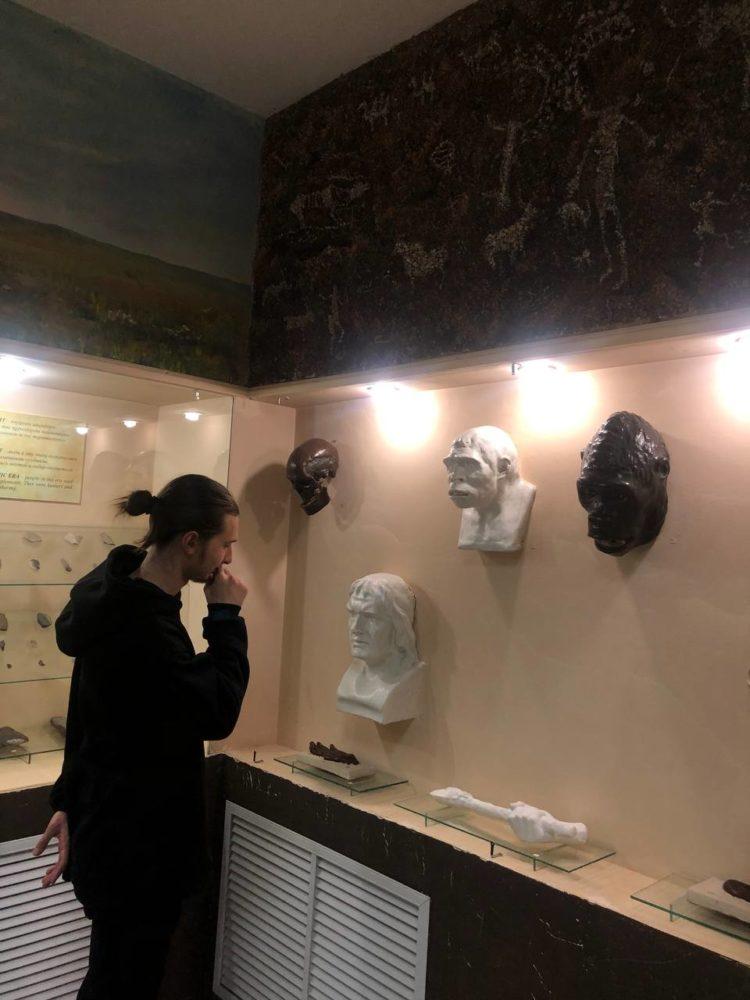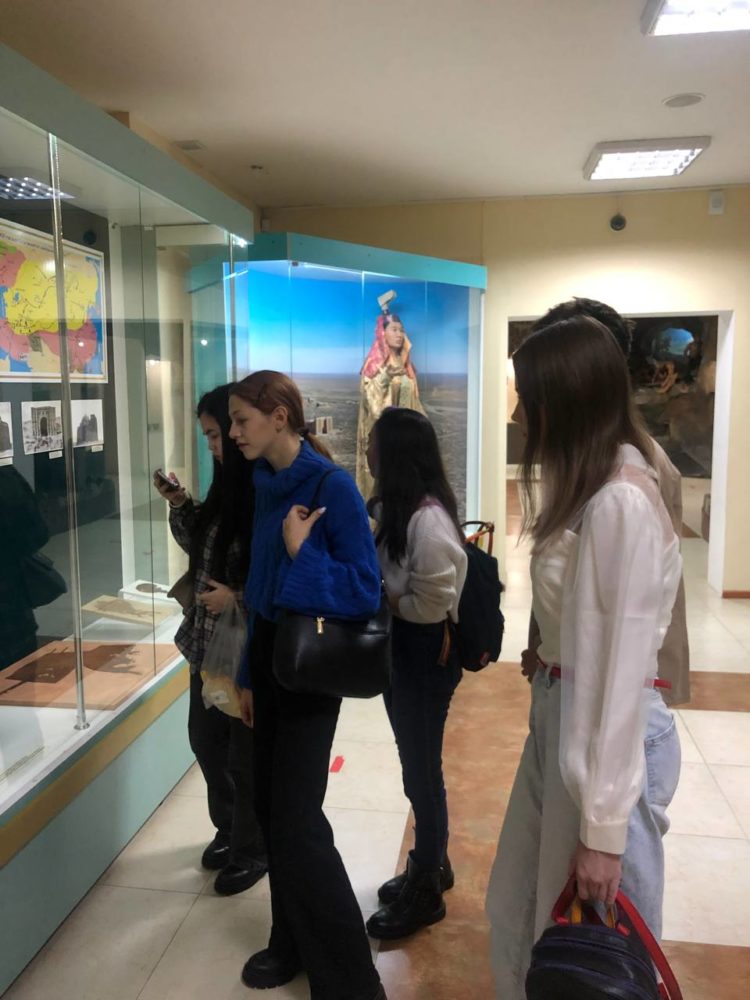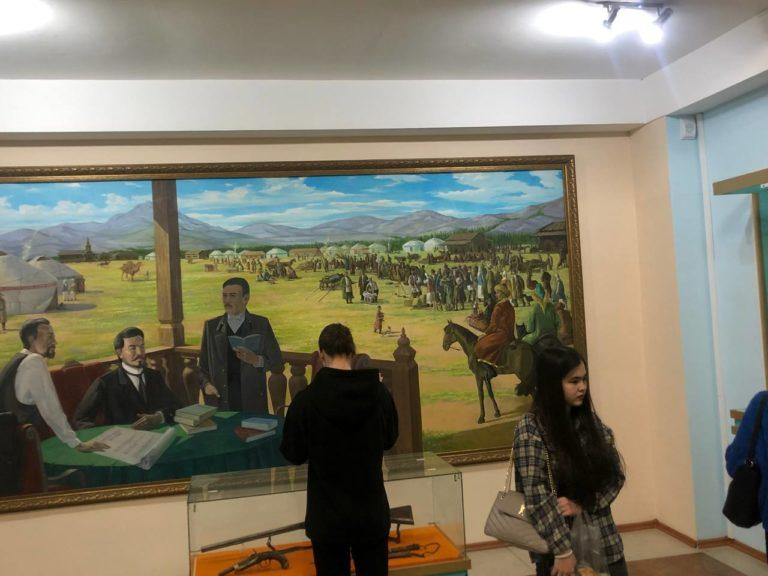 All of our course we were on excursions in the Karaganda Regional Museum of History and Local Lore
Although we spent a little time there, but during this short time we managed to learn a lot more about the history of our country, about Karaganda itself and our ancestors. A lot of exhibits that struck us with their realism, an interesting guide and much more.
Student of the PiP-22-1 group Nurshinova Daria Sergeevna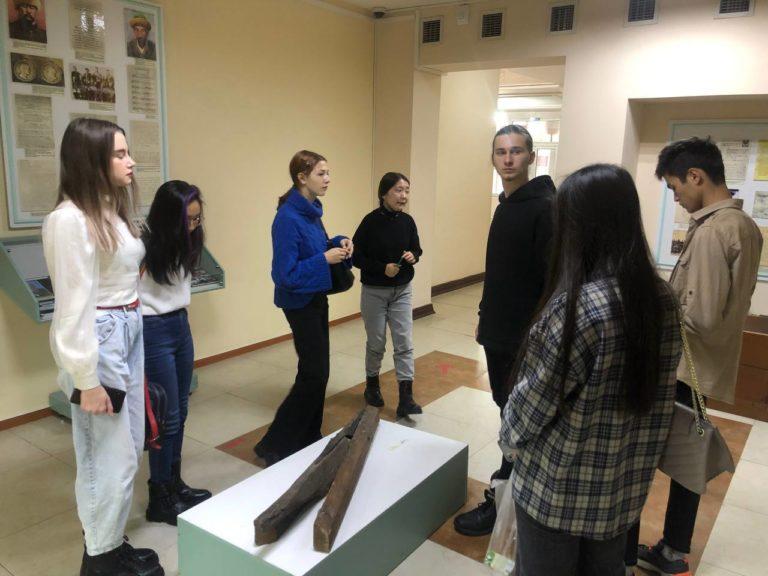 I would like to write a review about visiting the local history museum in Karaganda. I liked the museum because the layouts are very realistic and even a little scary, I also liked our guide, everything that was said by her was clear and clear. I would recommend visiting this museum and would not refuse to go there again.
Student of group IN-22-1 Baistanova Azhar Kanatovna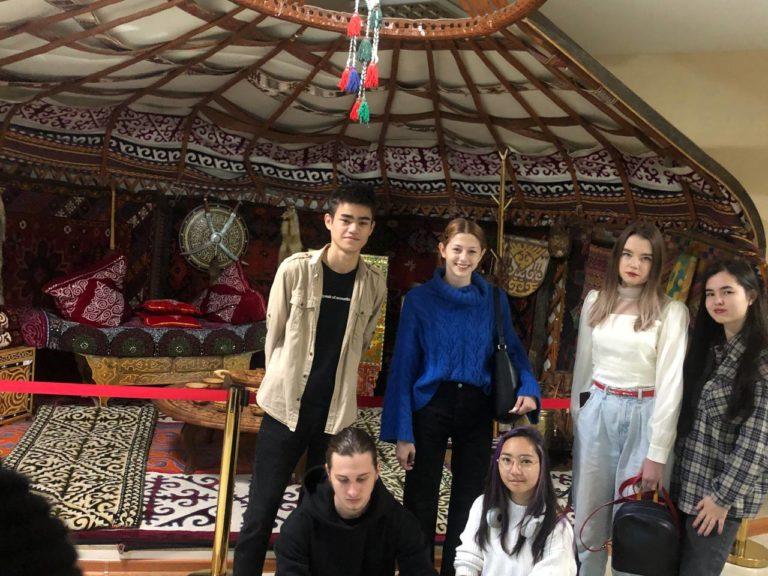 Once I visited the Karaganda Regional Museum of Local History and always passed it on the way to the Academy, but today, finally, I had the opportunity to go there again.
It was incredibly cool to remember not only the history of my native land and the Kazakh people, but also to look at the interesting exhibits of the museum. It was very useful for me to look at things of distant times and listen to detailed information about them, as I will take the state exam in the History of Kazakhstan at the end of the first semester.
Our tour guide was very nice and talked about everything that surrounded us in different sections of the halls. Consequently, I was never bored with my fellow students for a minute. Each hall had its own theme and wonderful accompaniment with a series of paintings, antiques, and artifacts. I really liked it, I'm glad that I visited this museum again after years.
Student of the FM-22-1 group Orazgali Aizhan