On February 25, a regional forum of student government bodies took place in KarU. The main purpose of the forum was the role of youth organizations in the student environment and the implementation of youth policy.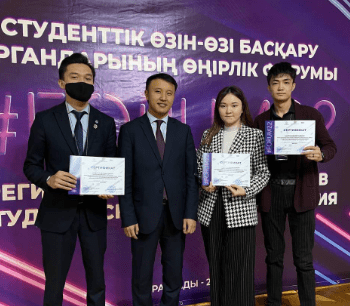 Student organizations of 9 universities of the region took part in the event. Coordinators (Syzdyk Aniyash, Bilzhanov Adilet, Kanaagat) of student organizations of the Academy took part in this event. During the forum thematic seminars and trainings were organized.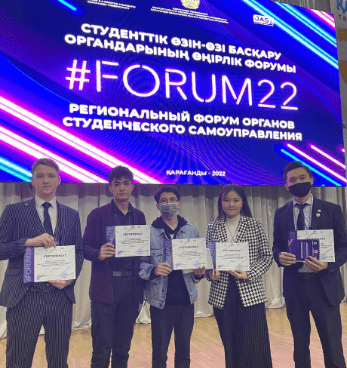 Among the invited guests were Didar Smagulov, Kirey Vlad, Zhakin Ardak, Smagulov Asylan. At the end of the forum, all participants were given certificates. The forum gave a lot of creative ideas, projects and outlined plans for the future.