On February 15, 2023, intellectual student games were held in the walls of the Karaganda University of Kazpotrebsoyuz with the support of the Karaganda club "WHAT? Where? WHEN?" among the students of the Karaganda region.
Applications were accepted by collecting questionnaires from the organizer of the event. The participants from the Academies "Bolashaq" were students:
Ekaterina Shitova (in-21-1)
Hwang Elizabeth (in-21-1)
Mammadov Ruslan (fm-19-1)
Ulyana Dvornikova (fm 19-1)
Danil Sorokin (in-22-1)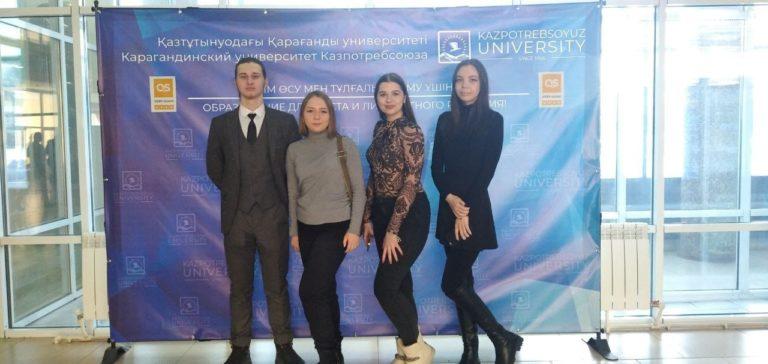 Teams from partner universities competed for the title of the most intelligent. The game turned out to be really gambling and dynamic: only a minute was given for "brainstorming". Teamwork helped the participants to give answers promptly, despite the fact that the questions were not easy.
The participants answered questions from a variety of fields: history, art, astronomy, economics, law, etc. The spirit of rivalry reigned in the audience, time flew by unnoticed.
All experts were awarded with diplomas for participation and cups, and the winners were awarded with valuable gifts for the victory!
At this tournament, the Bookworms team received the 3rd place. The team members showed their erudition and knowledge in many issues. Each participant contributed to the victory of the team. Ekaterina Shitova, Danil Sorokin and Elizabeth Hwang stood out especially.