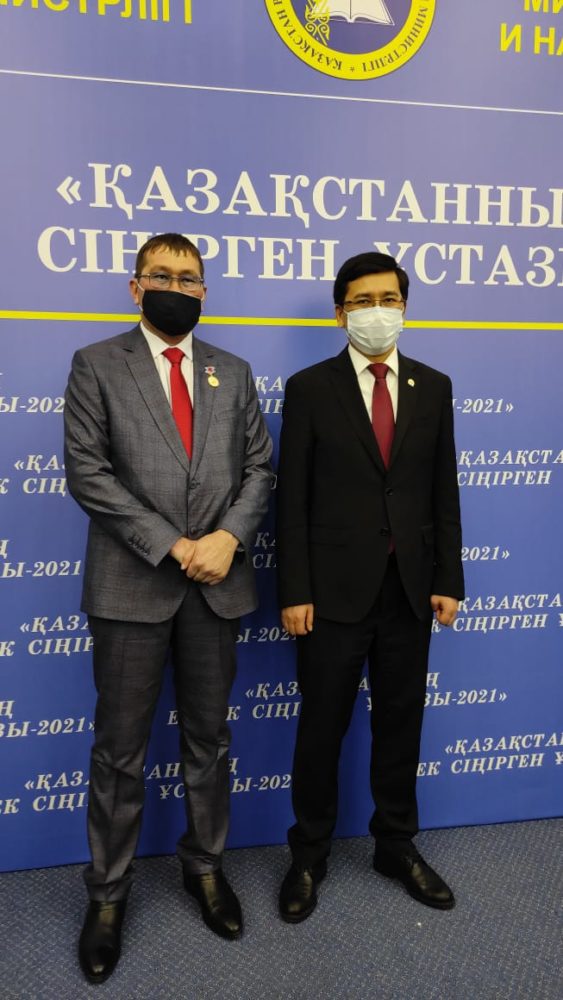 By the Decree of the President of the Republic of Kazakhstan dated February 12, 2021 Arunov Maksat Anuaruly, who graduated from the educational program "Pedagogy and Psychology" of "Bolashaq" Academy in 2017, was awarded an honorary title "The Honored Worker of Kazakhstan".
This is the first time this title has been established in our country. The best teachers of the country were 25 people, including Maksat Arunov.
Maksat Arunov is the director of Aktau secondary school and is known as a skilled manager who made innovative contributions to education. He is also known as a local historian and historian and a competent IT specialist with knowledge of information technologies in educational activities.
Maksat Anuaruly took part in the republican project "100 new faces of Kazakhstan".
Bolashaq Academy congratulates Maksat on the award and wishes him further victories!
We are proud of our graduates!