On March 18, 2021 a dialogue platform on the prevention of religious extremism and terrorism among young people "How not to get into destructive religious movements" was held on-line on the platform ZOOM for students of the Academy "Bolashaq".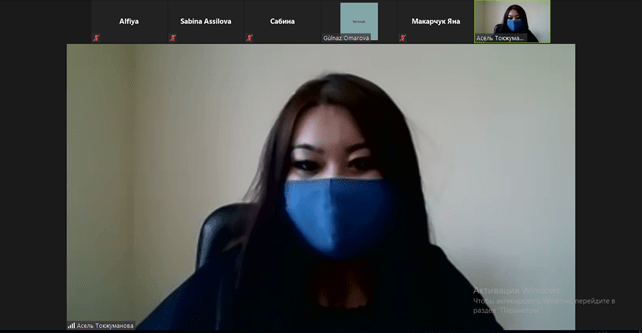 The moderator of the event was Indira Baurzhanovna Syzdykova, inspector of sector on religious affairs and interdenominational relations of internal policy department at Akimat of Karaganda city.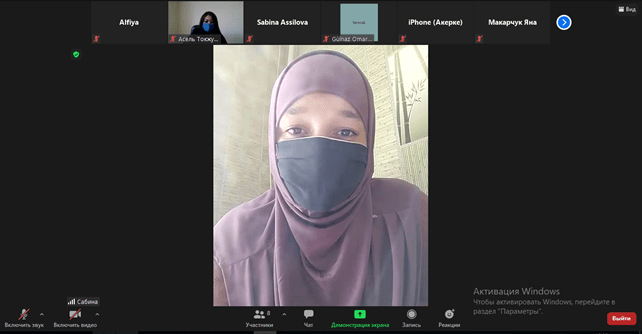 The speaker of the event was Sabina Ayazbayeva – a girl who is under the influence of destructive religious trends in the war zone in Syria. Sabina told about her difficult stage of life in Syria and her way back to her homeland in Kazakhstan thanks to the "Zhusan" special operation.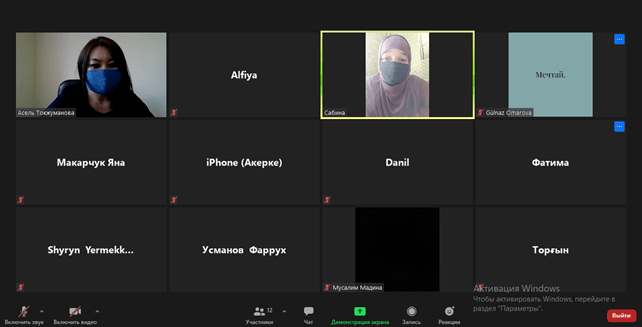 In early January 2019, Kazakhstan's first president, Nursultan Nazarbayev, first spoke about the humanitarian operation "Zhusan," which evacuated several hundred Kazakhstani people from Syria.
In January, 47 Kazakhstani nationals, including 30 children, were evacuated during the first stage of the operation.
The second stage of Operation Zhusan was conducted on May 7 and 9. During these days, 231 Kazakh citizens, including 156 children, were evacuated from Syria.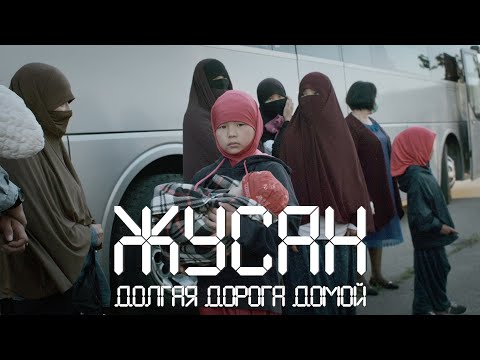 During the third stage of the operation, from May 28 to 31, 171 children returned to Kazakhstan. During all stages of the Zhusan special operation, 595 of our compatriots returned home. More than 400 of them were children.
According to the information of the National Security Committee, 595 citizens of Kazakhstan returned from Syria in 2019 under the coordination of the KNB.
Academy "Bolashaq" would like to thank the Department of Internal Policy under the akimat of the city of Karaganda and Sabina Ayazbayeva for organizing an interesting meeting.