On February 18 of this year within the walls of Karaganda University named after E.A. Buketov a Round table dedicated to the presentation of the new Commentary to the Criminal Code of the RK under the editorship of Professor I.S. Borchashvili took place.
The welcome speech was made by Prof. Nurlan Orynbasarovich Dulatbekov, the rector of E.A. Buketov KarU.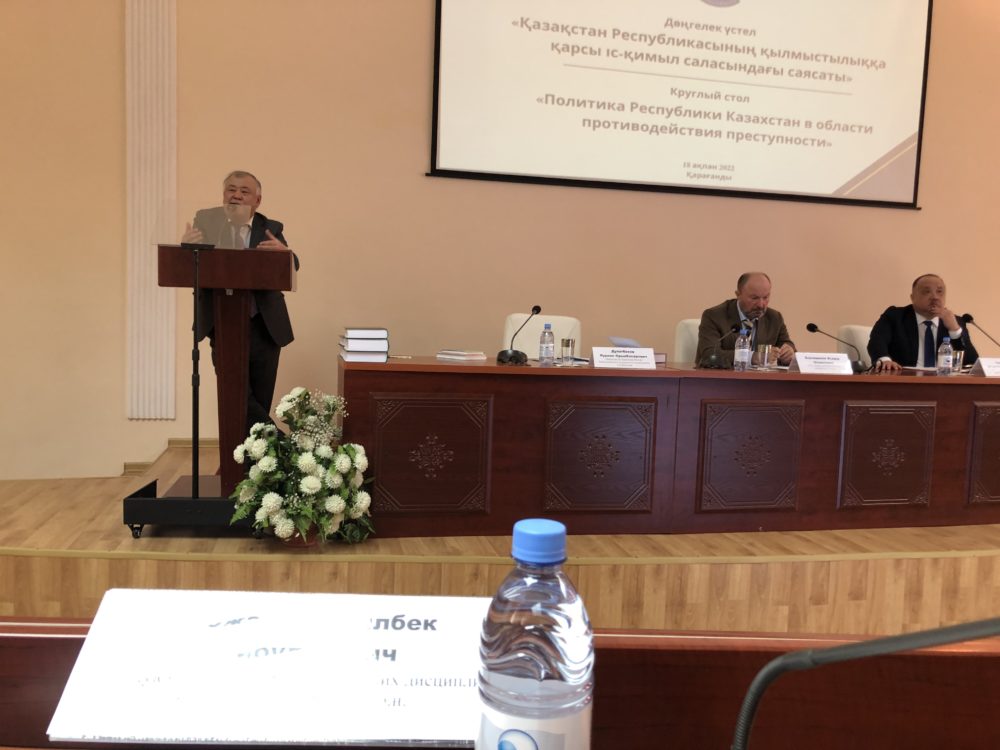 Professors of the Department of Legal Disciplines Kabzhanov A.T., Rysmagambetova G.M. and Abdizhami A.J. took part from our Academy.
Akylbek Taybulatovich Kabzhanov made a report in the first part of the Round table with the theme "Problems and perspectives of improvement of criminal punishment in the Republic of Kazakhstan".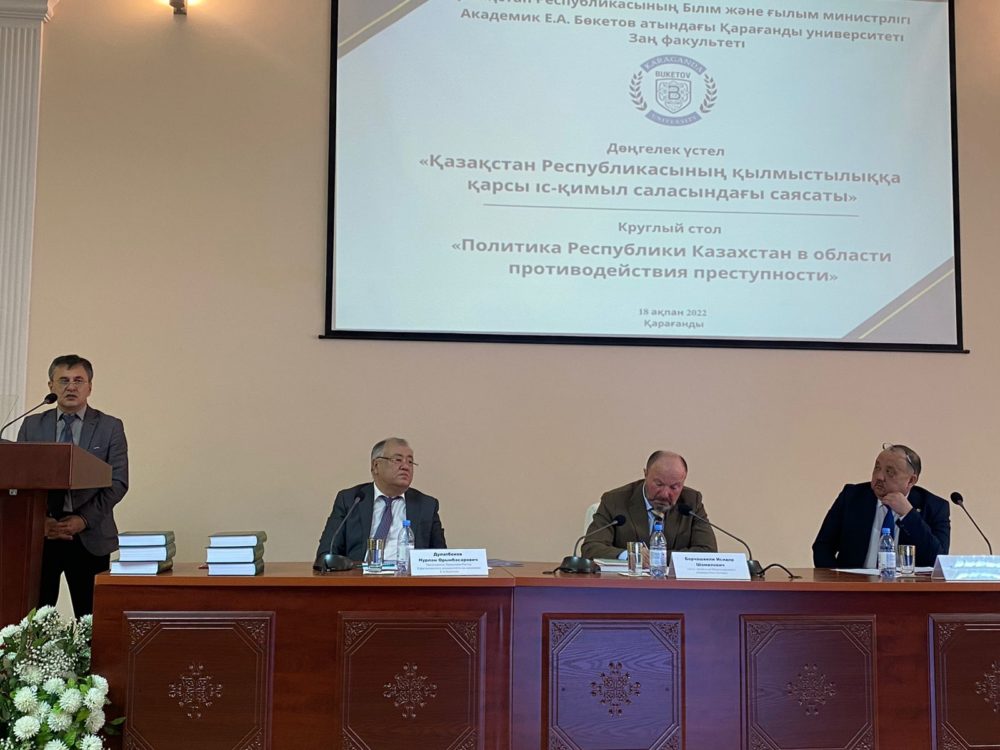 The second part of the event was dedicated to the presentation of the new commentary to the Criminal Code of the Republic of Kazakhstan. With the introduction and clarification by Professor I.Sh. Borchashvili himself.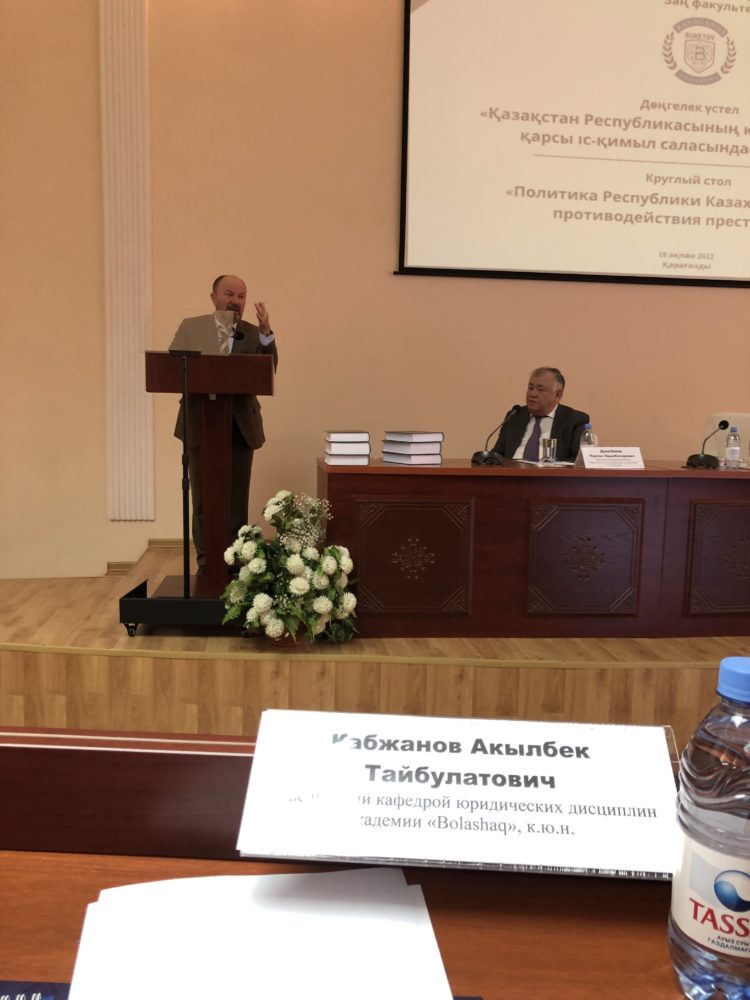 The event itself was streamed live on YouTube. Admittedly, it was very technological and convenient. Immediately after the event the links were distributed and everyone had a chance to watch the event on video.
It should be noted that the current edition of the commentary is characterized by a deeper analysis and monographic style of presentation, which looks favorably on the background of other similar publications. The Commentary consists of three volumes and contains a complete interpretation of all articles of the Criminal Code of the Republic of Kazakhstan. The Commentary is published in both Kazakh and Russian languages.
We want to believe that such a publication will be fruitful for the practice of application of criminal law and will provide feasible assistance to our students in the study of relevant legislation.
We would like to take this opportunity to thank the organizers of the round table represented by the rector Dulatbekov N.O., the dean of the faculty of law Serikbayev A.M. and other colleagues from E.A.Buketov KarU for perfectly conducted event and to express hope for further fruitful cooperation between universities!