According to the academic calendar of the 2022-2023 academic year, the pedagogical practice of undergraduates of the 2nd year of study of EP 7M01704 – "Foreign language: two foreign languages" is carried out from November 14 to December 2, 2022.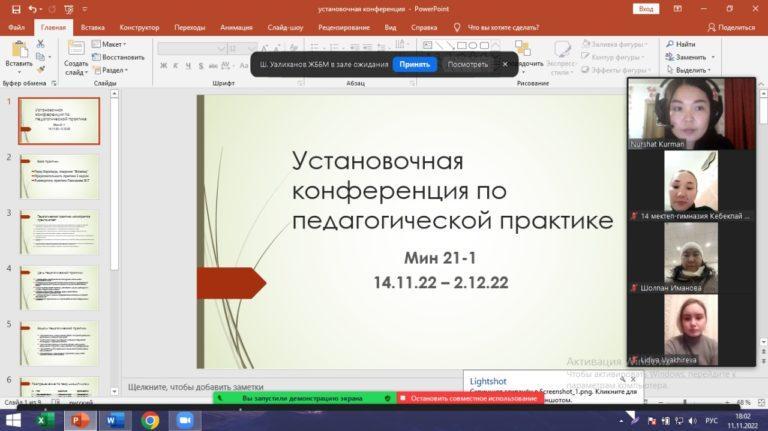 November 11, 2022 adviser of master's groups Kurman N.K. an introductory conference on the passage of this type of practice was held. The conference provided complete information on the goals and objectives, organization, procedure for passing, requirements and reporting documentation of the practice. Information was also given on the distribution of undergraduates in the disciplines of the department, which they will have to conduct within three weeks of teaching practice, and the deadlines for the preparation of reporting documentation based on the results of the practice were indicated.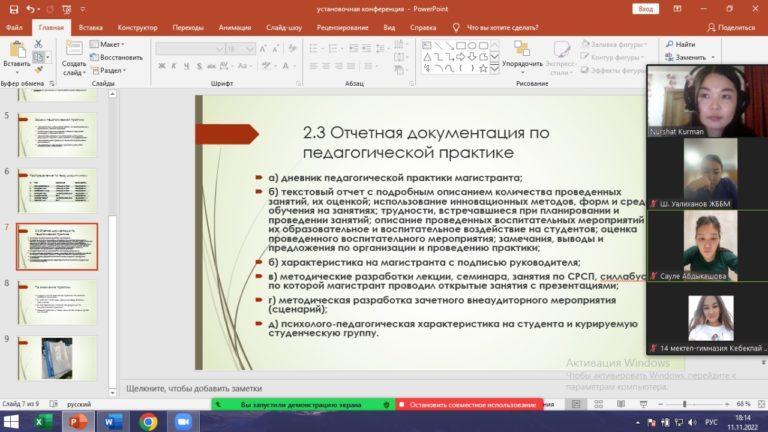 The undergraduates, in turn, asked their questions and received answers to them.
The head of the practice is Doctor of Philosophy (PhD), Associate Professor Gazikhanova Zh.G.