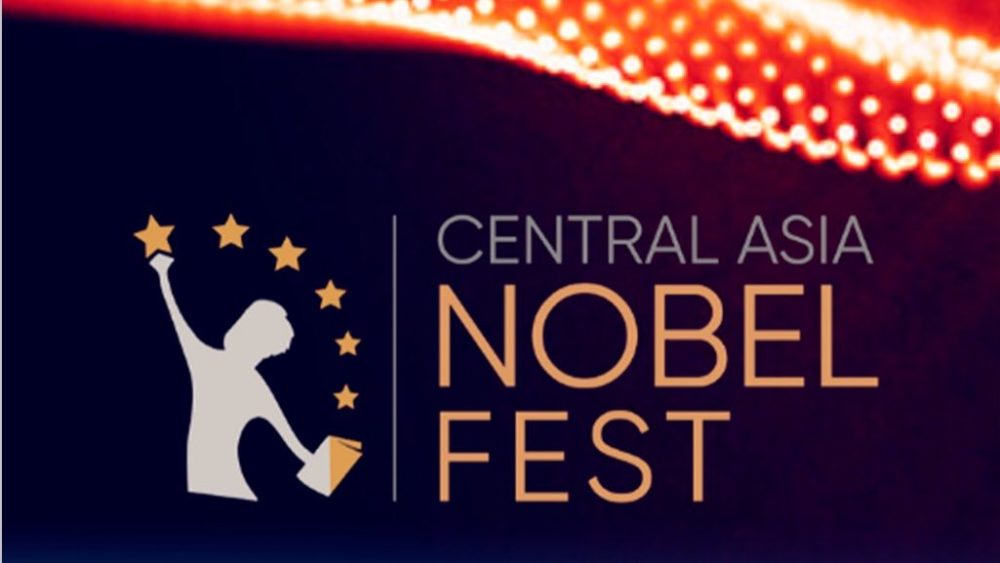 The international festival Central Asia Nobel Fest Live was held online.
This is the first and unprecedented online event where international scientists and Nobel Prize Laureates addressed the most important scientific challenges specifically for scientists and students from Central Asia and the Caucasus.
Central Asia Nobel Fest Live is a unique online platform for discussion and knowledge exchange with Nobel Laureates, distinguished scientists and experts.
More than 10,000 participants from 40 countries took part, more than 30 speakers, including Nobel Prize winners in chemistry and physics, and more than 30 debates on wide-ranging global topics were held. The key agenda of the festival – "Post-Pandemic and New Megatrends of Development" – included discussions of global trends in four major post-pandemic areas: the future of human capital; technologies that change the world after the pandemic; new frontiers in medicine and science; inclusive economy and sustainable development.
The "Bolashaq" Academy was presented at the festival by Daniyar Zhanabayev, a student of the "Jurisprudence" educational program, group dU-20-1c, supervisor – Head of the Jurisprudence Department, PhD in law, professor Kabzhanov Akylbek Taybulatovich.
At the end of the event participants were awarded certificates and diplomas.
Bolashaq" Academy congratulates Daniyar and Akylbek Taibulatovich with their achievements and wishes them further creative and scientific success in their studies and work.
The main mission of Central Asia Nobel Fest is to improve the scientific and educational environment in Central Asia. The project seeks to inspire a whole generation of young scientists for new discoveries, achievements and to realize their potential.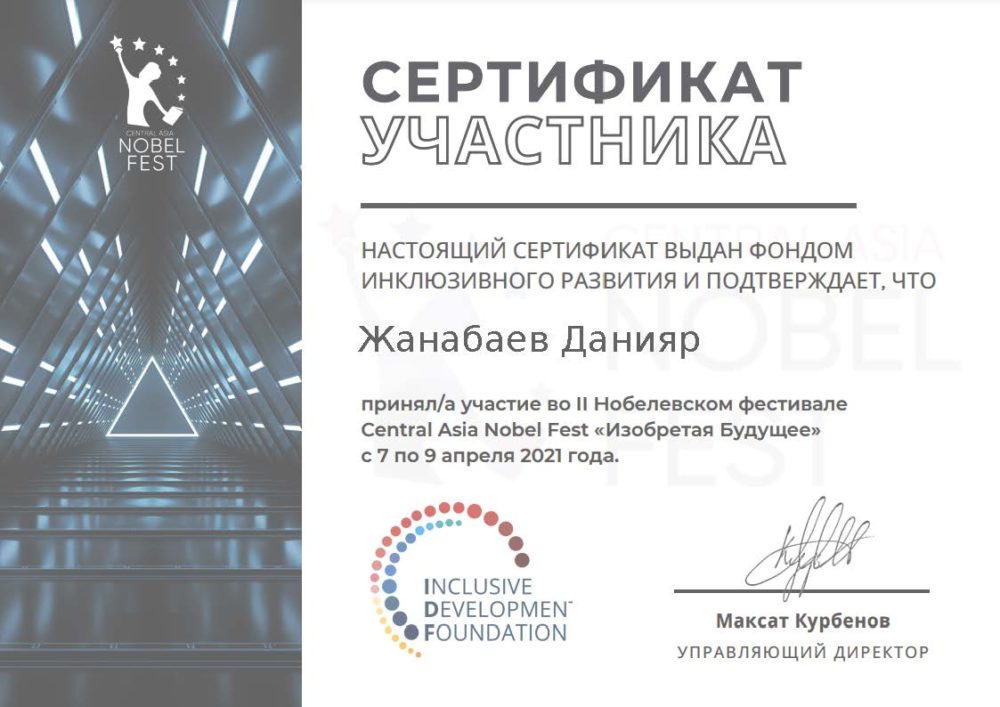 Central Asia Nobel Fest provided students and young scientists from all over Central Asia with unlimited access to a platform where they could interact in real time with Nobel laureates and outstanding scientists from around the world.
The main feature of Central Asia Nobel Fest Live is its inclusivity. The online format of the event allowed greater access to inclusive education with a level playing field for all categories of participants regardless of their situation and location.
Central Asia Nobel Fest Live is organized by the Inclusive Development Foundation (IDF).
The Inclusive Development Foundation (IDF) is an independent and non-profit organization that aims to promote open dialogue to promote inclusive policies on the most important issues in society.