On February 20, 2023, the adviser of the Department of Pedagogy, A.M. Tazhinin, held an open curatorial hour with students of the educational program "Pedagogy and Psychology" of the Russian department on the topic: "Modern etiquette"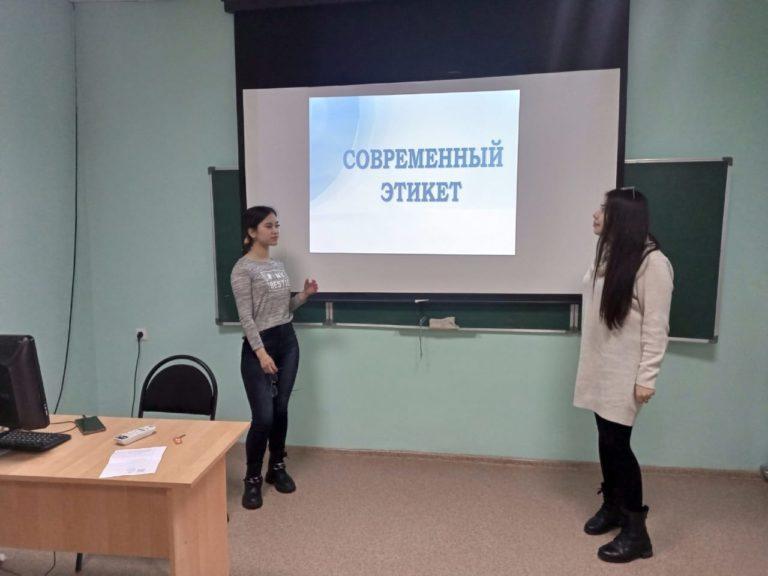 The purpose of the curatorial hour was to form students' external and internal culture, instill a sense of self-respect, familiarity with the history of etiquette and its important role in human life.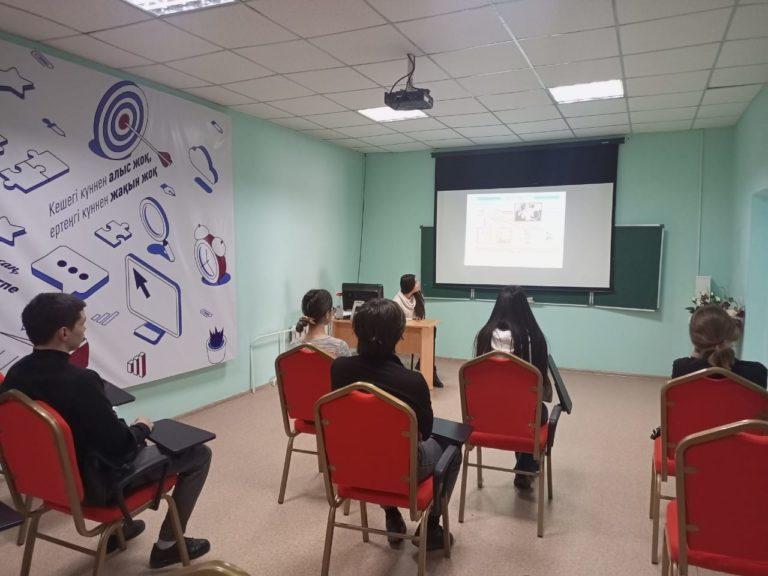 During the curatorial hour, there was a discussion of the importance of observing etiquette, showing good manners in society. Every person, as a member of modern society, needs to know and observe the rules and norms of behavior, etiquette.
Also, as part of the curatorial hour, a conversation was held with students about the upcoming elections of deputies of the Mazhilis, the need for every citizen of the Republic of Kazakhstan to participate in the elections was explained.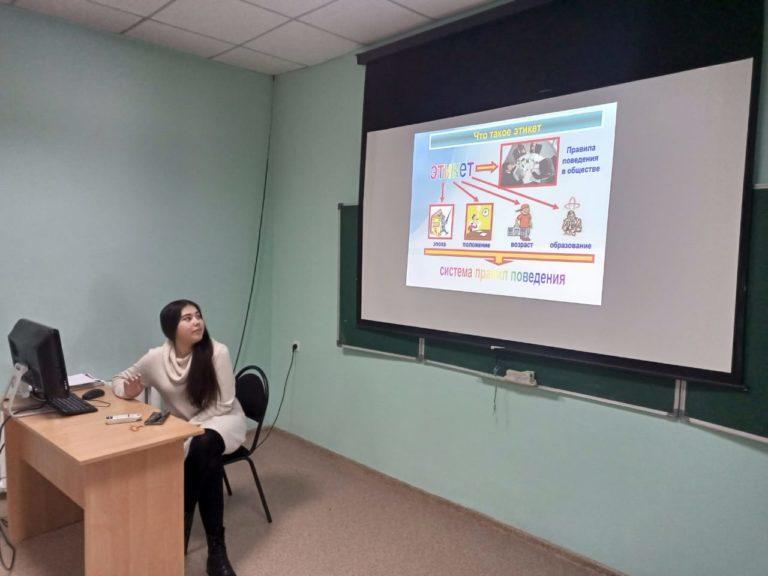 At the conclusion of the curatorial hour, it was concluded that it is necessary in the modern world to adhere to the rules of ethics, culture of behavior, since successful interaction between members of society depends on it.