February 28, 2022. Faculty members from the Department of Early Childhood Education and Nurturing met and interviewed alumni of the Bolashaq Academy online on the Skype platform.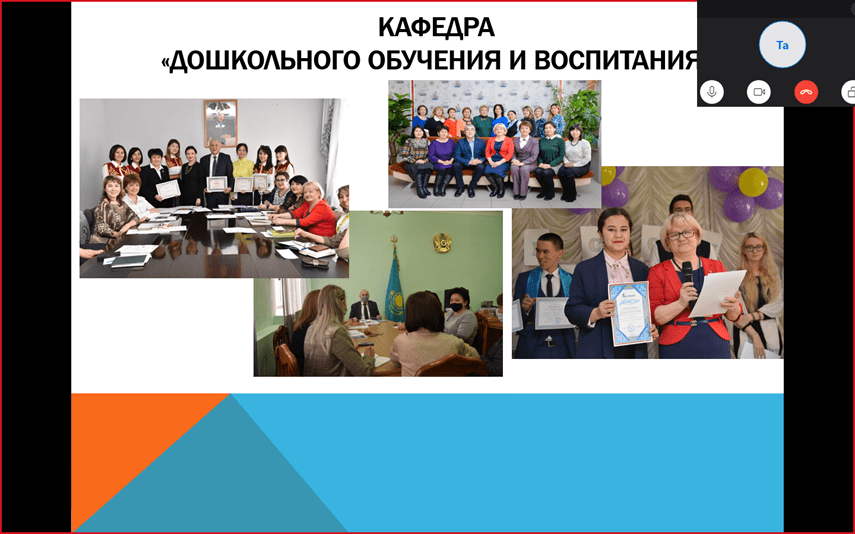 Alumni from different graduation years participated in the interview: 2014, 2016, 2017, 2019, 2020, 2021.
Our alumni are successfully working on the profile of the educational program and as no one knows what advice to share with students who have not yet started the practical work.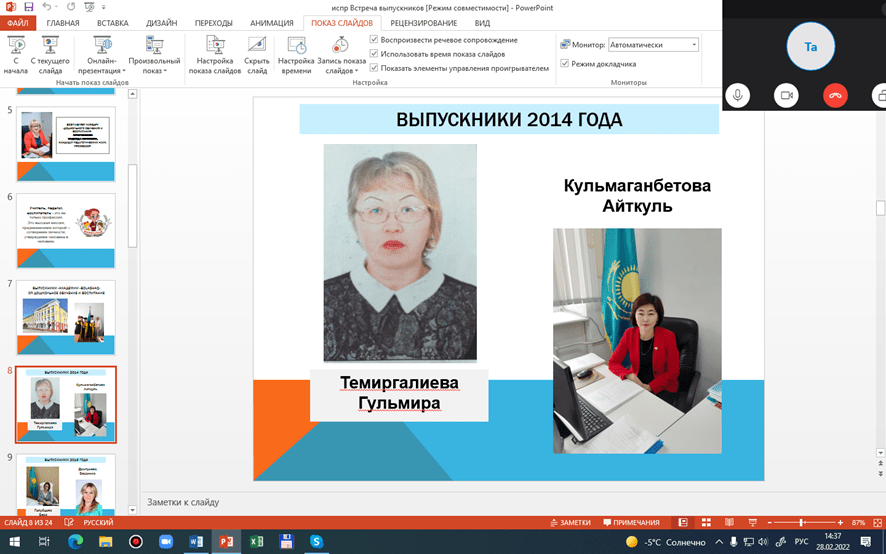 Alumni answered questions, recalled interesting stories of the period of training in the Academy "Bolashaq", talked about their professional achievements.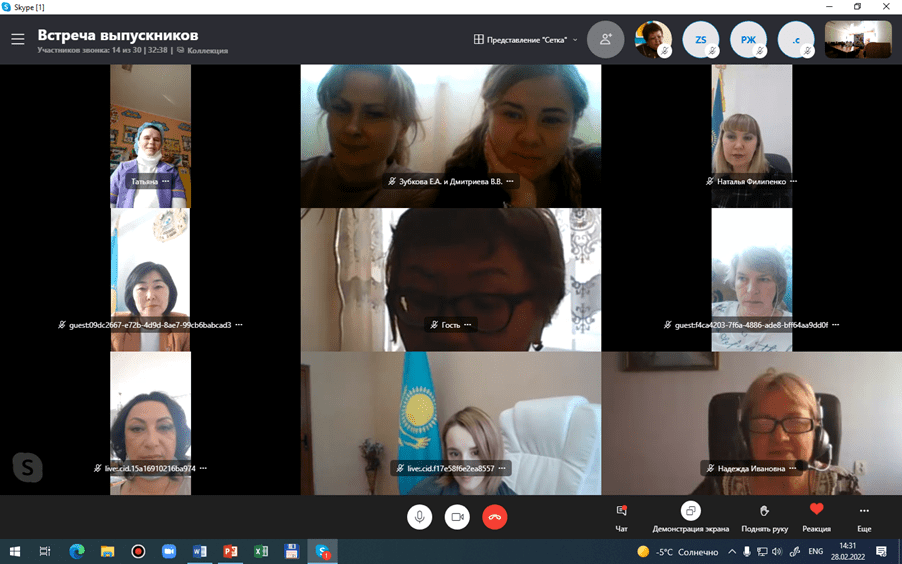 Bolashaq Academy graduates are our pride. They work in the education system, build successful careers, and achieve recognition in their professional fields. Many of them work as methodologists and directors of preschool organizations.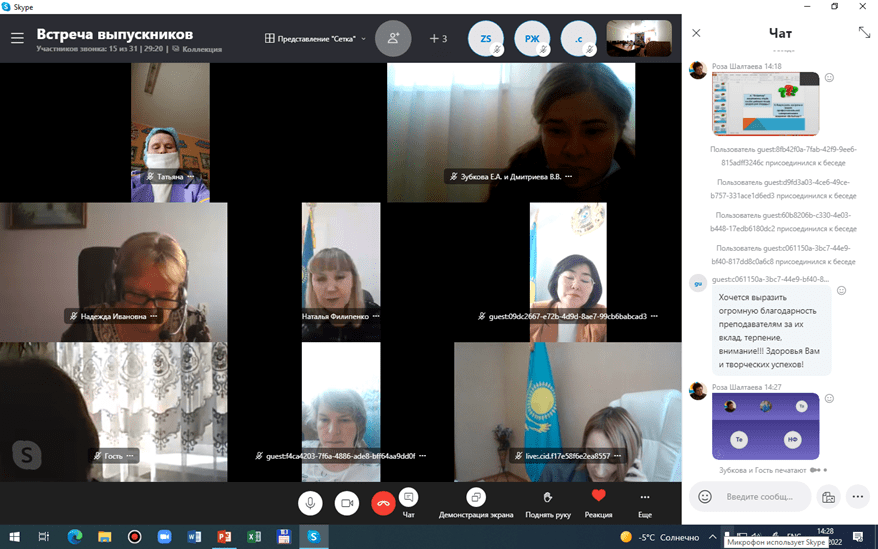 The event was held in a friendly and creative atmosphere, the alumni expressed a desire to continue to participate in such meetings.
The event ended with a lot of warm words addressed to the Bolashaq Academy.
Until we meet again, dear alumni!