21.10.2022 in Almaty in the D.A. Kunayev Eurasian law academy the International scientific and practical conference "Building of new Kazakhstan: political-legal, economic and social-cultural foundations" devoted to the 80-th anniversary of doctor of law, professor, academician of Academy of higher school of RK, honored figure of RK Zhalairi Omiryli Shakarapuly.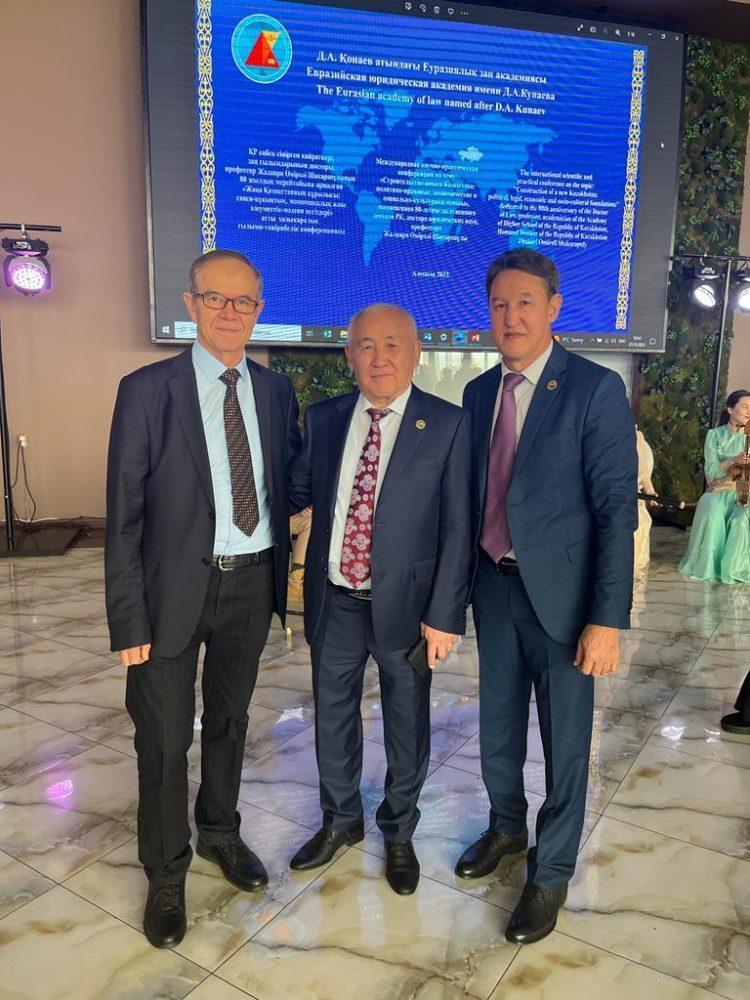 Nurgaliev Bakhyt Moldatyaevich, an honorary member of the National Academy of Sciences of Kazakhstan, doctor of law, professor of the Academy "Bolashaq" was invited to participate in the conference. Bakhyt Moldatayevich took part in the work of the conference, making a report: "Scientist, leader, teacher (80th anniversary of Shakarapuly Zhalairi).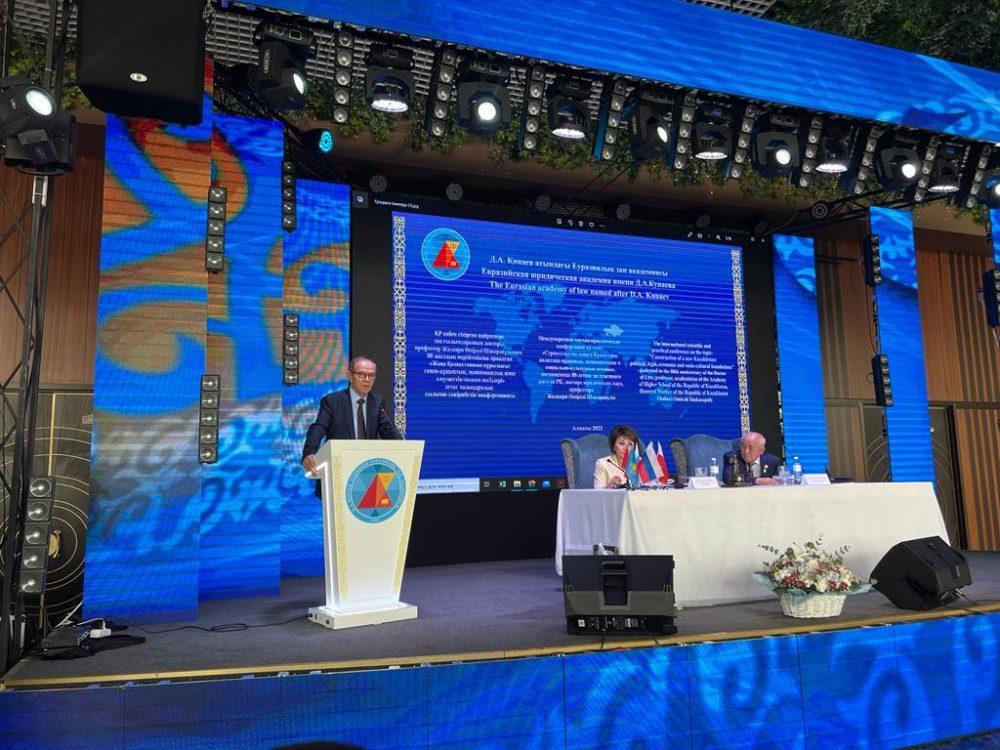 Omirali Shakarapuly in 1993, with the blessing of academician Dinmukhamed Akhmetovich Kunaev, organized one of the first private higher educational institutions – the Humanitarian Institute named after. D. A. Kunaeva. On January 12, 1999, the institute was transformed into a university with the aim of training highly qualified specialists. Now the university is called the Eurasian Law Academy named after Kunaev. In 2007, at the stage of constitutional reform, Professor Zhalairi was a member of the Working Group on the development of amendments and additions to the current Constitution of the Republic of Kazakhstan. In 2017, Professor Zhalairi was appointed a member of the Working Commission on the redistribution of powers between the branches of government. Professor Zhalairi is the president of the Kazakhstan Criminological Association and a representative from Central Asia and Kazakhstan in the Union of Criminalists and Criminologists of Russia, a member of the International Union of Lawyers, the rector of the Eurasian Law Academy named after D.A. Kunaev.
The event was attended by rectors of universities, prominent scientists and figures in the field of science of the Republic of Kazakhstan and abroad.