On March 3, 2023, a career guidance meeting and an open lesson of the teaching staff of the Bolashaq Academy took place with students of grades 11 of the KSU "Secondary School No. 18" of the city of Karaganda.
Senior teachers of the Department of Pharmacy Temireeva Kumiszhan Slyamgazievna and Hashtay Kenzhegul Suraganovna and 2nd and 4th year students Kusainova Aigerim, Kartabayeva Gulzhan and Kabdolla Amina held an event on the topic: "Pharmacognostic analysis of medicinal plant raw materials".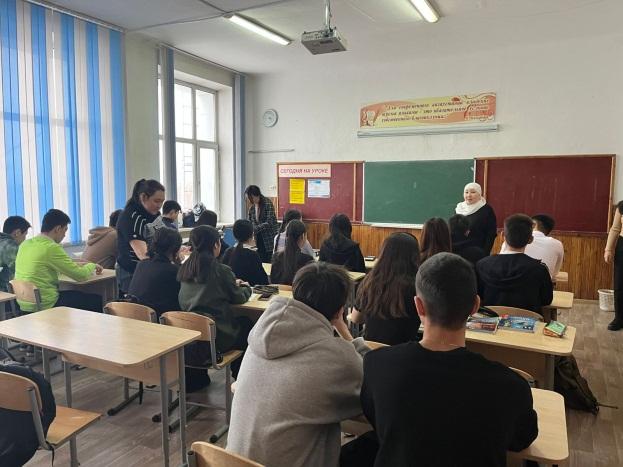 Teachers of the Department of Pharmacy K.S. Temireeva and K.S. Khashtay addressed the students of the school, who prepared and presented information about the Bolashaq Academy:
– about the educational programs that the Academy teaches, about the demand in the labor market and the employment of our graduates;
about the rules of admission of applicants to the Academy;
– about the conditions of training, the material base of the Academy, the bases of practice, types of social support for students.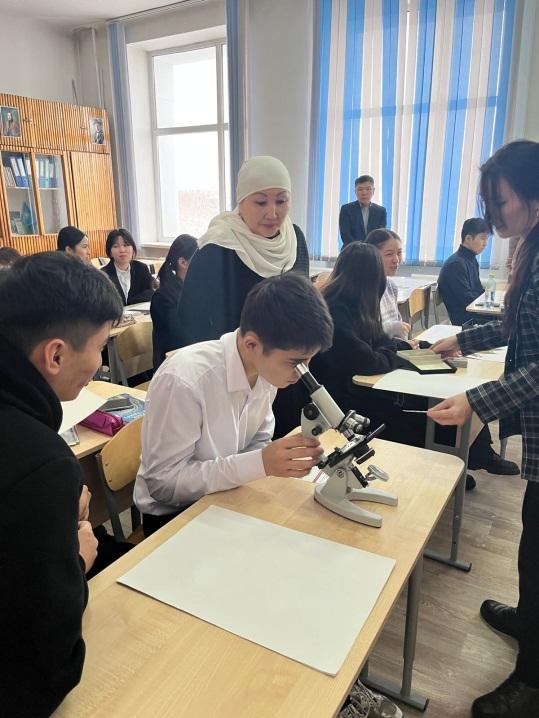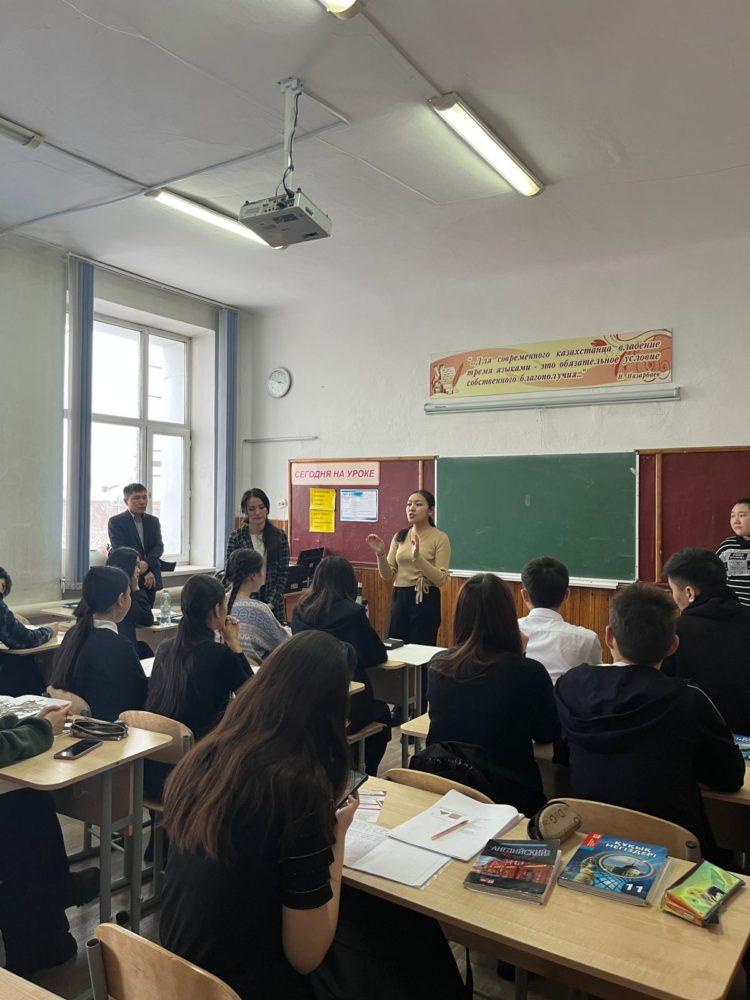 Lecturer of the department, biologist Khashtay K.S. conducted pharmacognostic analysis: including micro-macro analysis of medicinal plants. The teacher gave the opportunity to see the anatomy of plants through a microscope. The applicants were also provided with a herbarium, booklets and a magazine about the Bolashaq Academy.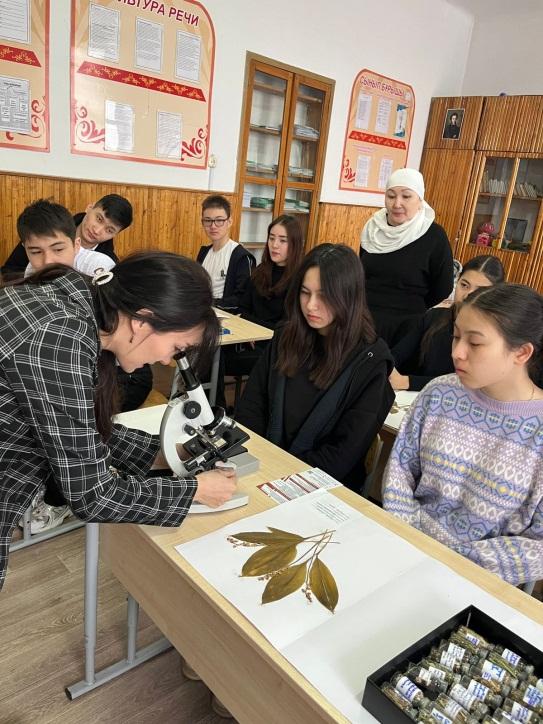 The event was interesting, in a friendly atmosphere. Future applicants showed great interest, students asked about student life, the educational process, the disciplines taught, the future profession.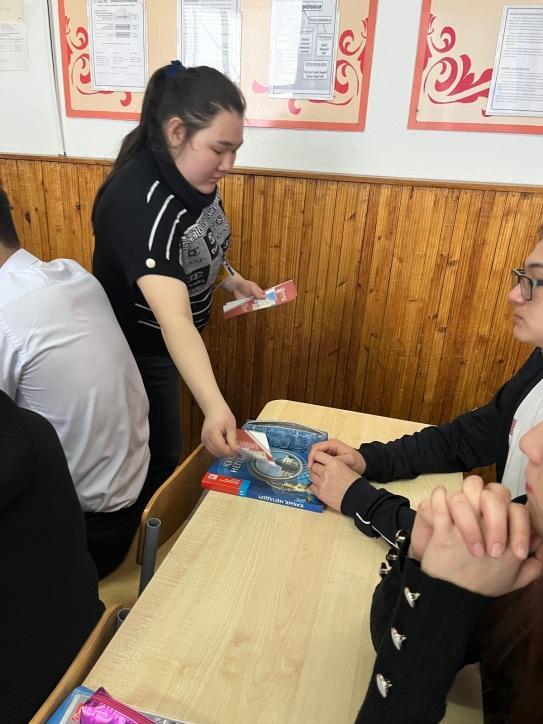 The administration and applicants expressed their gratitude for the work done.