December 3, 2021 a team of the Department of Legal Disciplines of the Academy "Bolashaq" and Candidate of Law, Professor Abdizhami A. J. organized an open exchange of views between students of the legal program of the Academy and qualified lawyers of our city and the judiciary and law enforcement officials. The meeting was organized within the framework of the program "Rukhani Jangyru".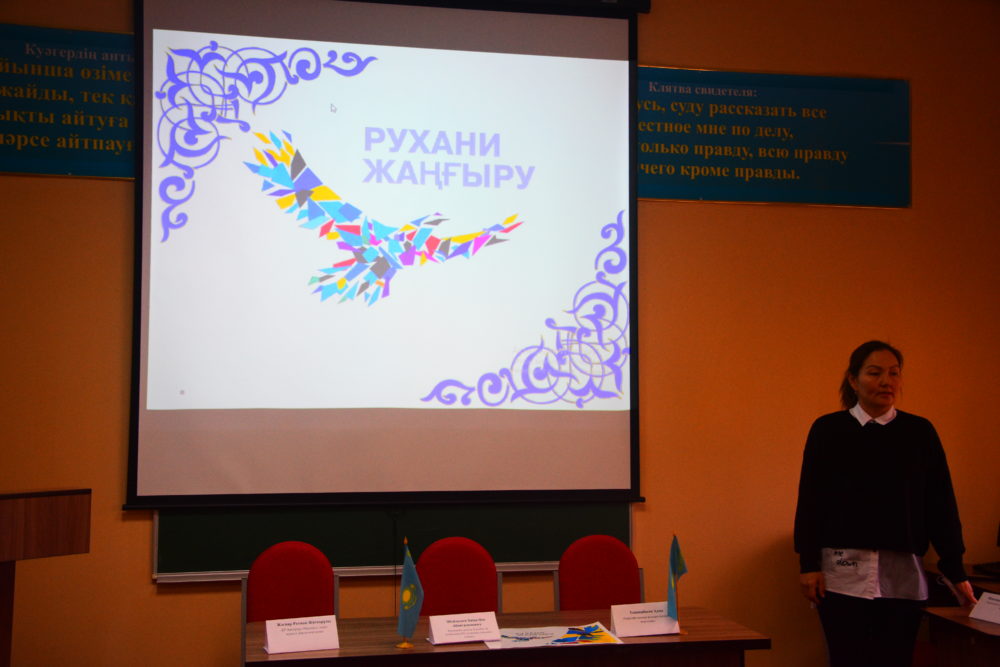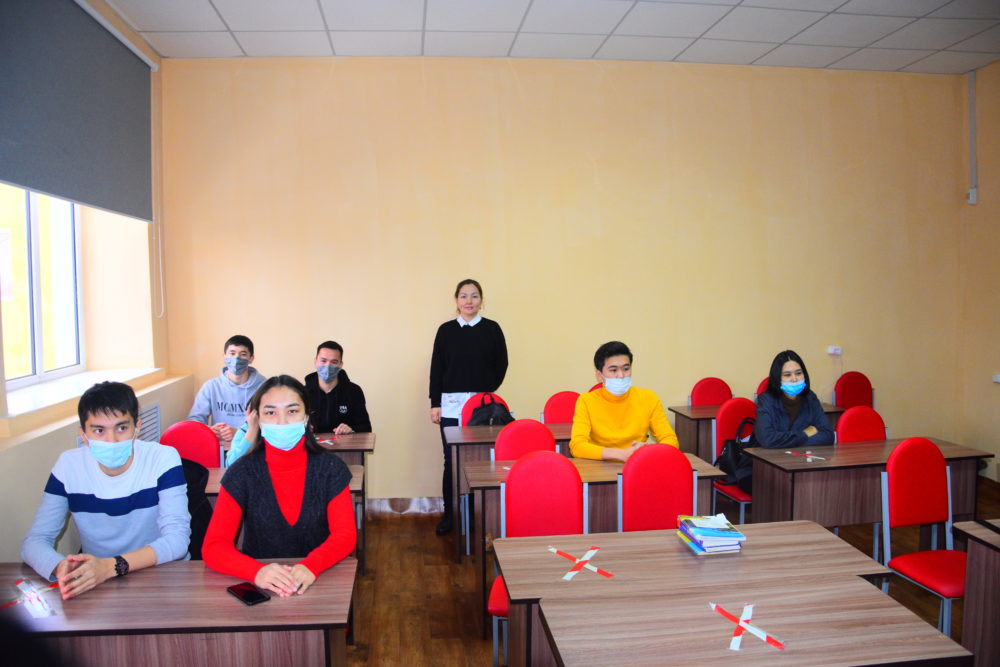 At a meeting were invited Shaizadaev B.A. – the judge of regional court №2 of Kazybekbi district of Karaganda, Zhakanov M.I. – the assistant of the public prosecutor of the Karaganda area, Zhagypar R.J. – the member of council of Union of lawyers of RK, the lawyer, the lawyer, Tashkenbaeva A.A. – the investigator of New-Maykuduksky police department.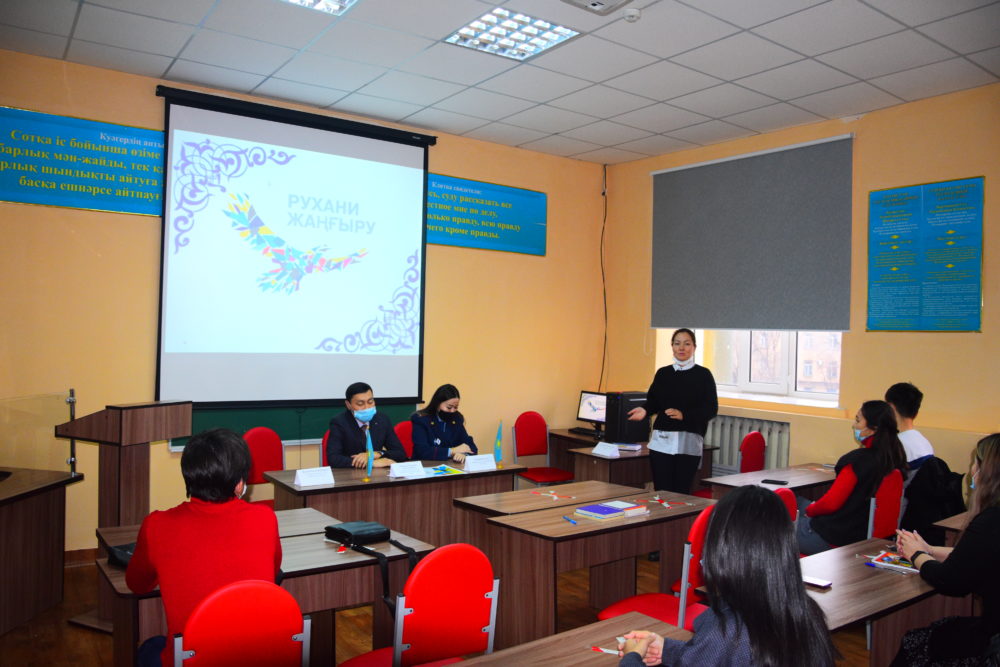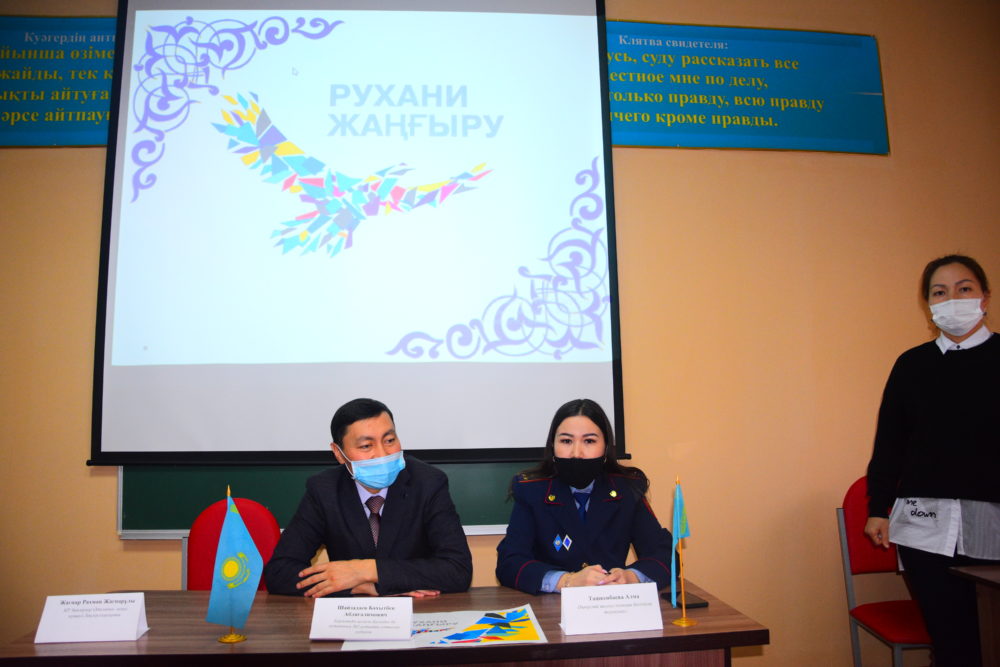 The guests explained in detail the ongoing changes in the modern judicial and law enforcement system, the role of qualified lawyers in the development of legal system of the country and the problems they face in practice.
B. A. Shaizadaev informed about the work done in the judicial system, increasing the respect and trust of citizens to the court, the role of information technology in the judicial process. The questions of optimization of judicial work aroused interest of the students.
Р. J. Jagypar, as a qualified lawyer, told about the most common disputes at the moment, the difficulties in solving them and the ways of protecting the rights of citizens.
A. Tashkenbaeva told about the difficulties she encountered during the investigation and updates on criminal cases.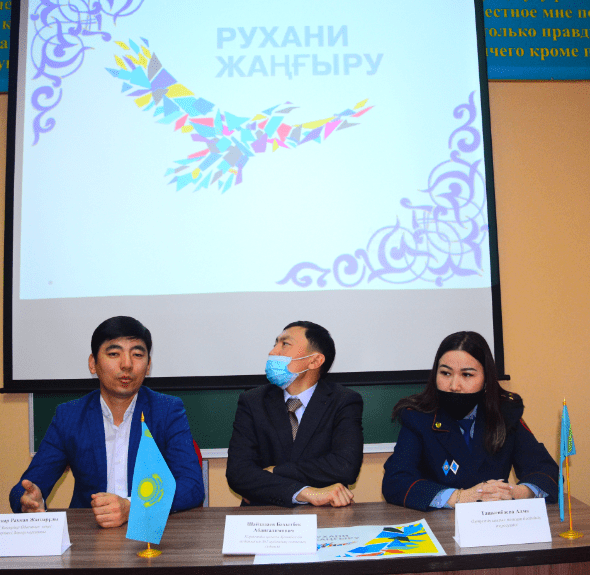 The teachers of the department Nurtayeva D.B. and Aldabaeva A.J. expressed their gratitude to the guests and noted that such meetings on the way of upbringing and education of the educated generation would be useful.