In the beginning of January were summed up the results of the students' conference "Topical Questions of European Law and the Law of the Council of Europe". The event took place from December 22 to 24, 2021 in the online format. It was organized by MGIMO and the European Training Institute.
International student conference "Current issues of European law and the law of the Council of Europe".
The academy "Bolashaq" was represented by students of the Department of "Jurisprudence" Daniyar Kunekbayevich Zhanabayev and Erasyl Erbolovich Zhumataev. The guys presented reports on the theme "Kazakhstan and the European Union: the prospects for development of legal relations" The supervisor was the head of the Department of Legal Disciplines, PhD in law, Professor Kabzhanov Akylbek Taybulatovich.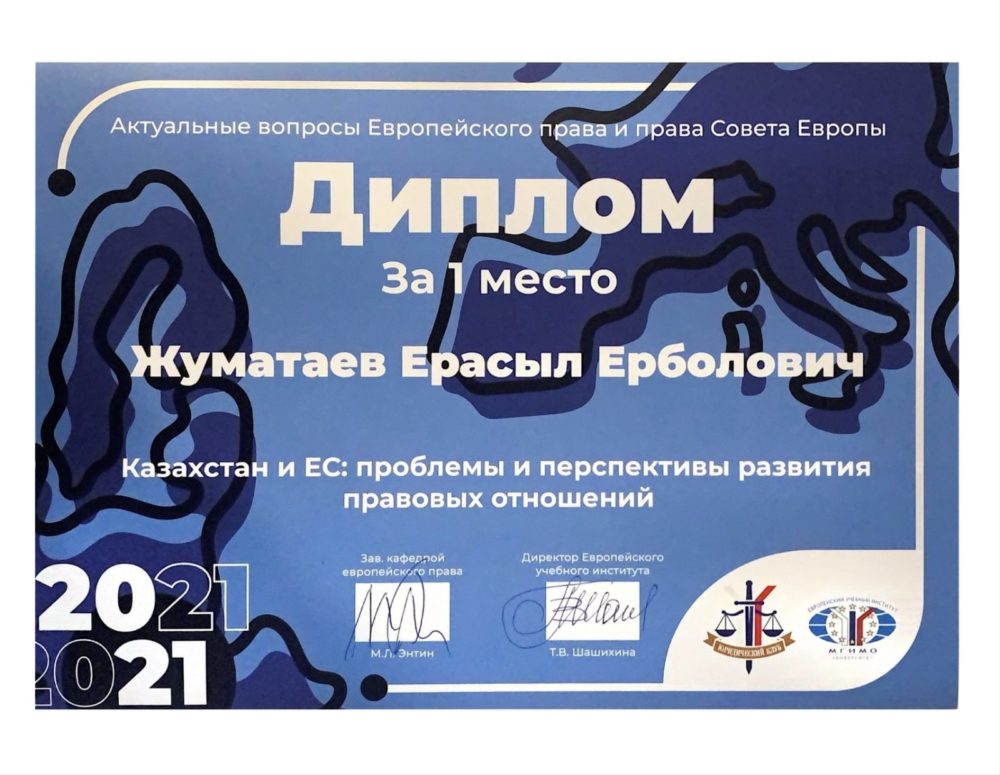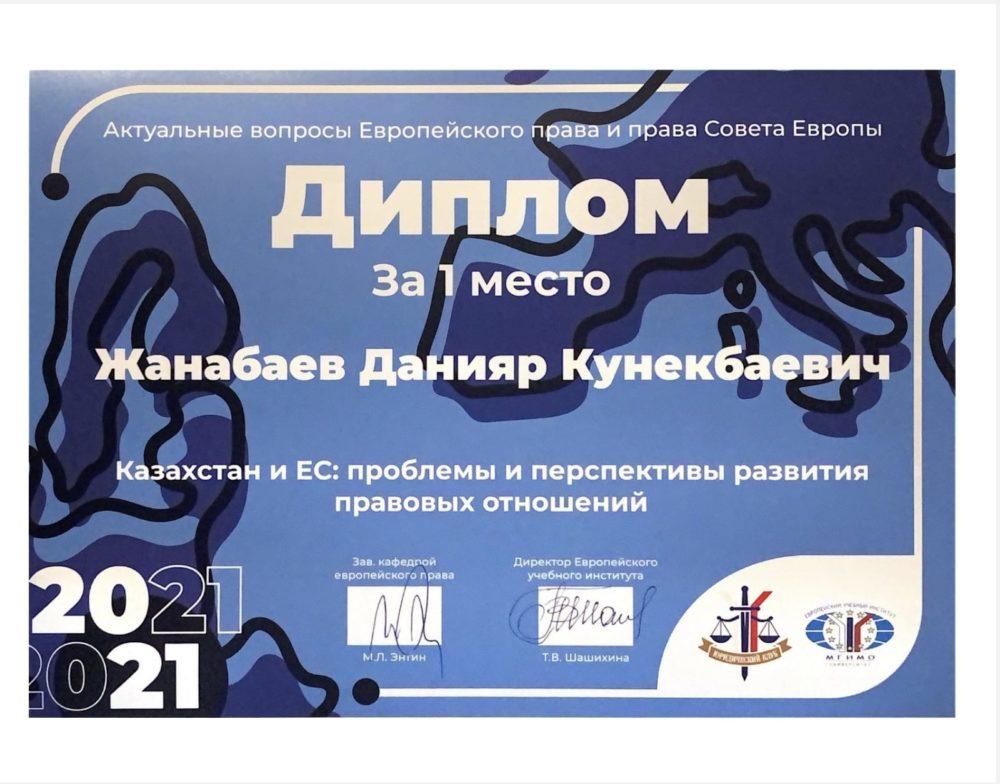 By results of the event the students took the first place and were awarded the diplomas, the organizers of the event appreciated the presented report and expressed hope for continuation of scientific cooperation in the field of European law between students of Russian and Kazakh universities.
The Academy "Bolashaq" wishes Daniyar and Yerasyl and their supervisor Akylbek Taybulatovich new victories and creative development.