On February 5, 2021 passed the final of the annual contest "Young teacher-psychologist" among high school, gymnasium students of Karaganda region.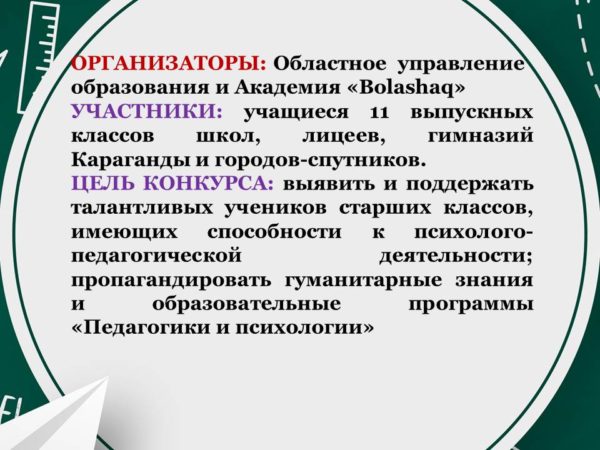 The aim of the contest: to reveal and support talented senior pupils with the abilities to the psychological and pedagogical activity; to propagandize the humanitarian knowledge and educational program "Pedagogy and psychology".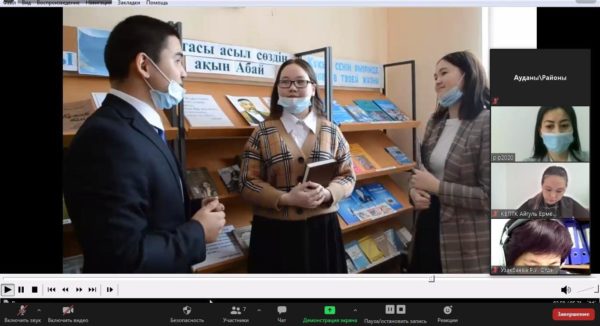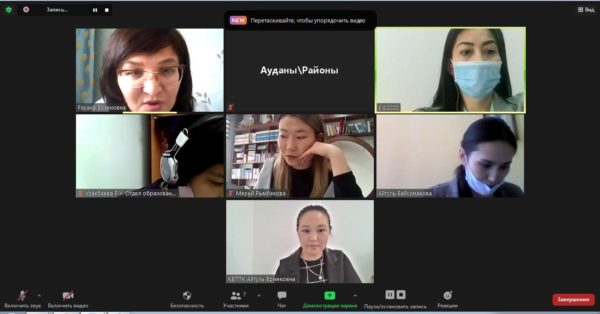 A total of 20 applications were considered, 13 made it to the finals.
Welcoming speech was made by Khamit Kurentayevich Urazbayev, Vice-Rector for Science and International Cooperation of Bolashaq Academy, Candidate of Historical Sciences.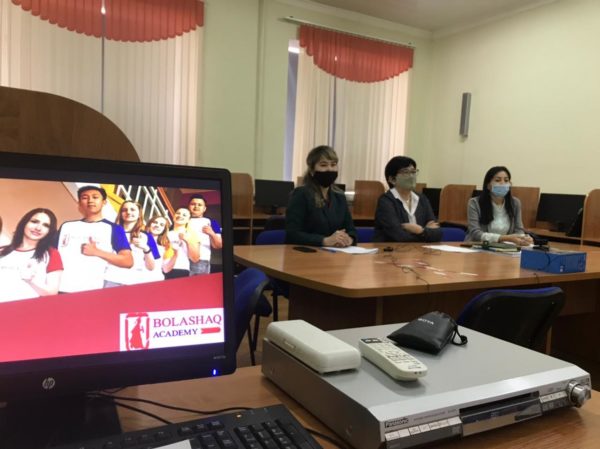 The composition of the jury: Mazhenova Rauana Bokenovna – candidate of pedagogical sciences, The members of jury: Mazhenova Raujana Bokenovna Mazhenova – assistant professor, department of preschool and psychological-pedagogical training KARU named after Academician E.A. Buketov; Uzakbaeva Ryskul Uzakbaevna – methodologist-psychologist of SI "Education Department" of Karaganda city. Aigul Ermekovna Kadauova – teacher-psychologist of Karaganda Higher Polytechnic College; Aigul Bolatovna Baysimakova – teacher-psychologist of Regional Specialized Boarding School "Daryn"; Merey Talgatovna Rymbekova – psychologist of N. Nurmakov boarding school.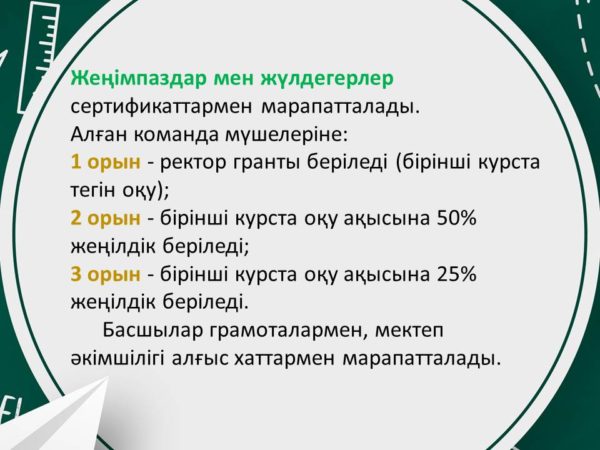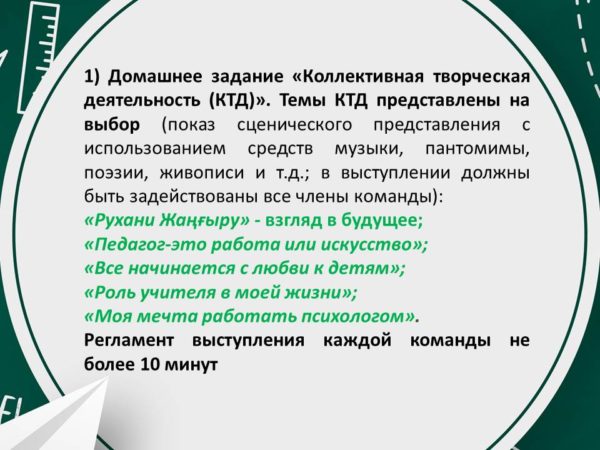 In the homework "Collective creative activity (CPA)" in which was estimated display of stage performance with the use of music, pantomime, poetry, painting, etc., presented the theme of choice: "Rukhani Jangyru" – a look into the future; "Teacher is work or art"; "Everything begins with love for children"; "The role of teachers in my life"; "My dream to work as a psychologist.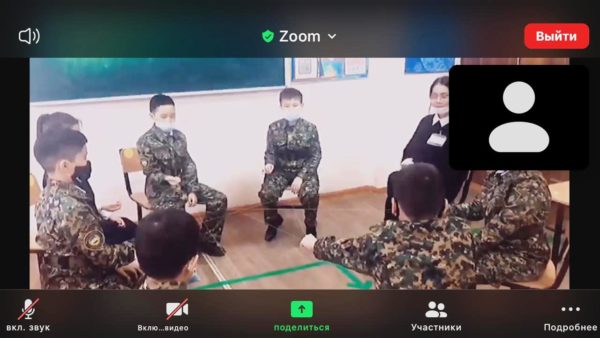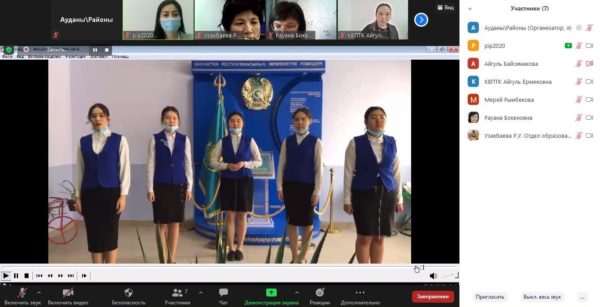 The winners of the contest were announced by the jury:
1st place – general education school named after N. Abdirov of Karaganda;
2 place – secondary school # 15 of Satpaev;. Satpayev;
the 3rd place – secondary school № 1 of Zhezkazgan. Zhezkazgan.
School No. 1 of Shakhtinsk received a letter of gratitude for showing creativity. Shakhtinsk.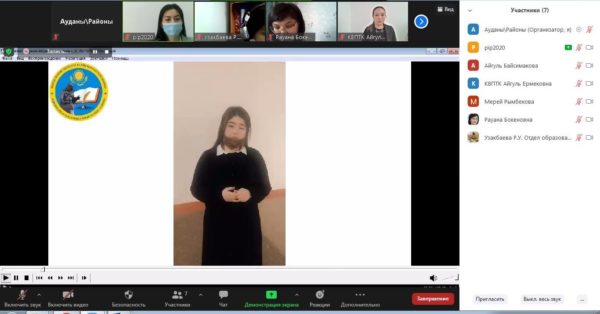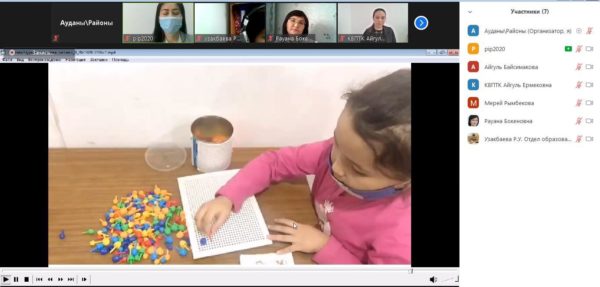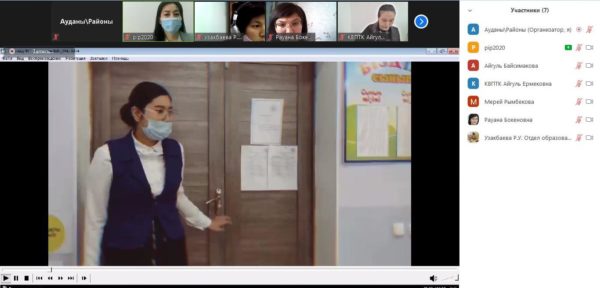 By the decision of teachers of the Department of Pedagogy and Psychology of "Bolashaq" Academy, general education schools of Bukhar-Zhyrau, Nurinsk district and school named after A. Baitursynov district were awarded for creativity and creativity with letters of gratitude from "Bolashaq" Academy.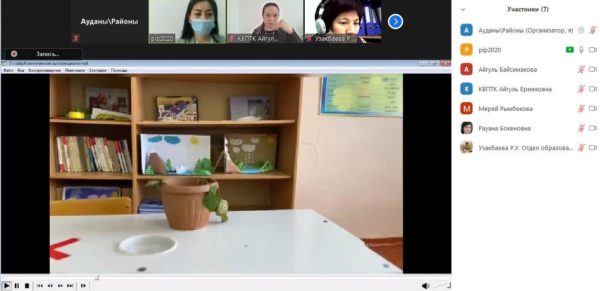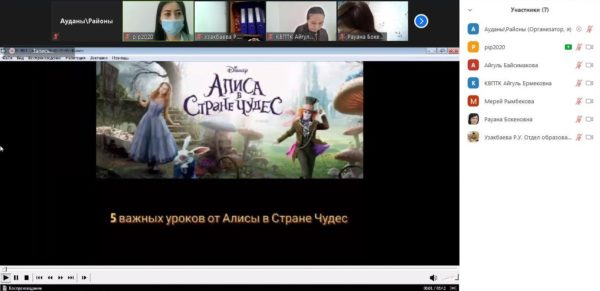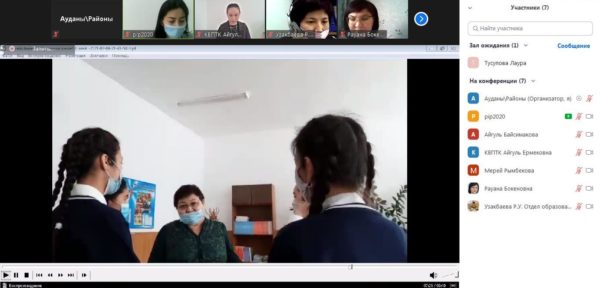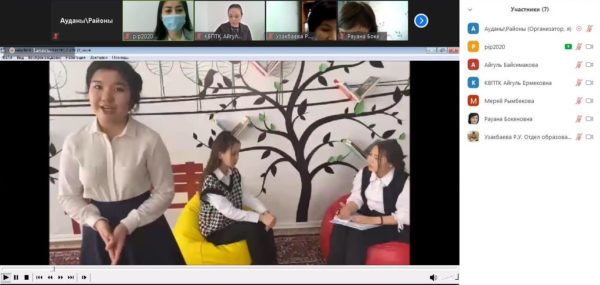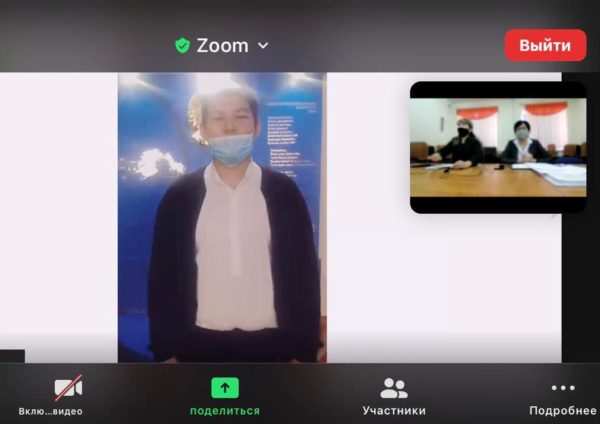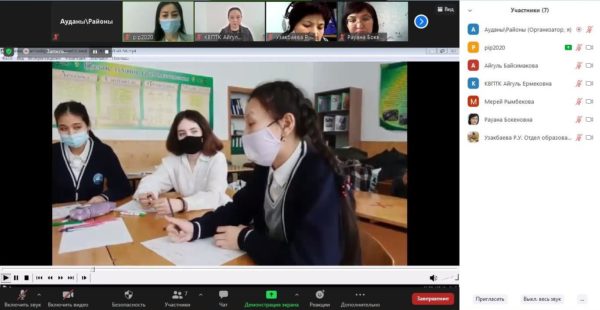 In conclusion, with words of parting words and gratitude to the participants, the head of the Department of Pedagogy and Psychology, associate professor, Ph.D., Asakaeva Dana Salamatovna spoke.