? We hasten to inform you that on April 14-16 of this year you are hosting ХVII Republican Student Assembly under the aegis of "Youth role in building of New Kazakhstan".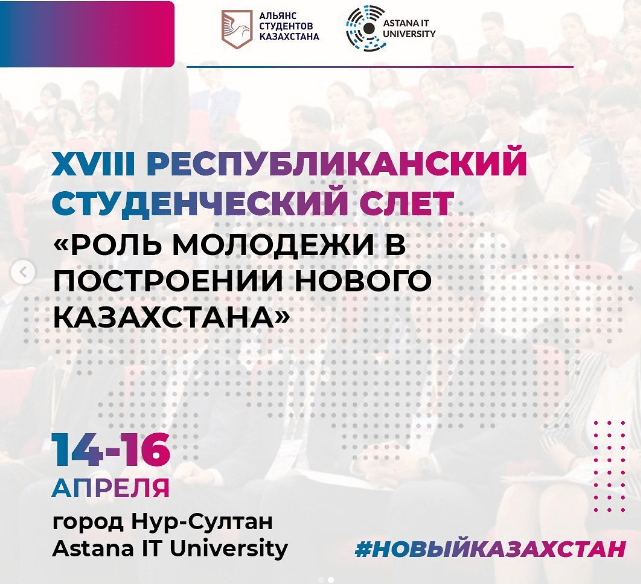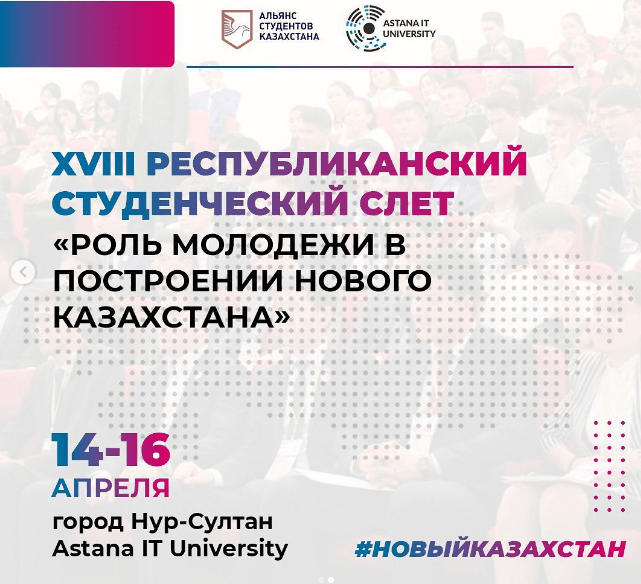 Place and format: Nur-Sultan, Astana IT University, offline format;
During the convention there will be: discussion of the Address of the Head of State to the People of Kazakhstan, a football tournament among students, exchange of experience among participants, team-building, awarding of the best youth representatives according to the results of 2021 and others.
?Participants: more than 300 active student youth of the country (Chairmen and members of Students Council, Student Parliaments, Youth Committees and Regional Branches of Kazakhstan Students Alliance).
?? Participation of Members of the Senate and Majilis of the Parliament of the Republic of Kazakhstan, leaders and representatives of political parties, ministries, business sectors, etc. is planned as an honorary guest, as well as free format meetings of the guests with young people.
?For any questions: 87007950201 Azat, 87086788434 Amina.