On April 4 the Committee on Youth Affairs and representatives of the volunteer movement "Meyirim" held an action "Ramadan is a messenger of good" to distribute food kits to needy families, timed to the beginning of the holy month of Ramadan for all Muslims.
     "Unfortunately, the lists of the poor are constantly updated. Therefore, we could not pay attention to everyone, but as much as possible we tried to distribute sadaqa to families that found themselves in a difficult life situation," CDM Chairman M.K. Baishagirov said.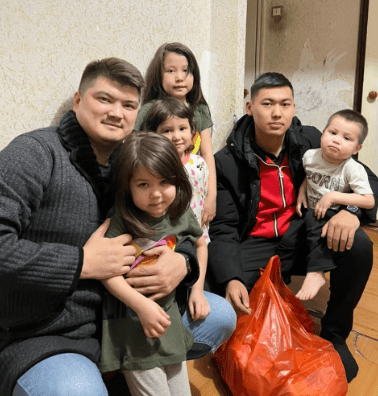 The charity event was launched at the beginning of the month of Ramadan. This year, the Muslim holy month of Ramadan started on April 2, and will end on Uraza Bayram. During the month, adherents of Islam observe a strict fast, which involves the renunciation of food during daylight hours.
Youth Affairs Committee specialist
Marlen Kozhakhmetov