October 21, 2021 conducted online career guidance work with teachers and students of 11th grade school № 132 Zhanaarkin district on the platform ZOOM.
Senior Lecturer of the department of "Psychology, Pedagogy and Methodology of Primary Education" Sarbasova K. A. held a round table on "Mamandyk tandau – zhauanty kadam". It was attended by the executive secretary of the Admissions Committee Kosmanova A.B. and candidate of pedagogical sciences, associate professor Korzhumbaeva M.B.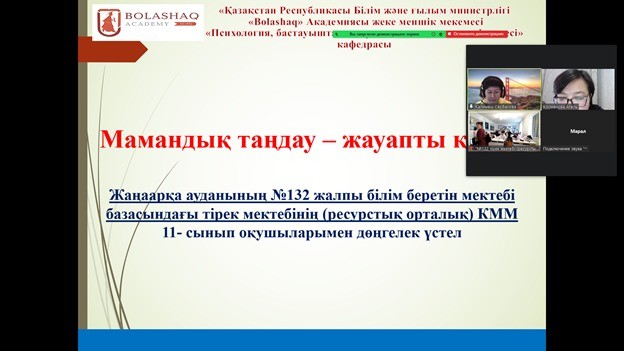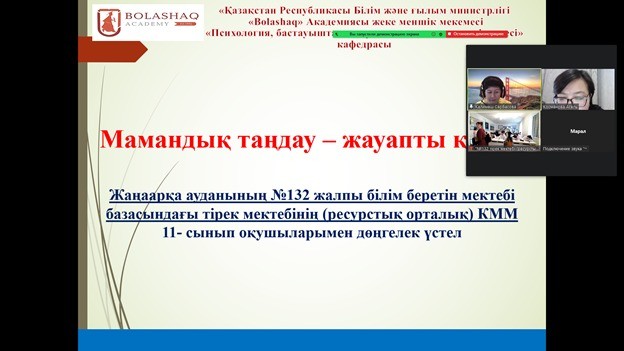 The meeting was held in the form of a round table on the theme: "Profession choice – a responsible step".
During the meeting, Ms. Kalimash Amangeldinovna Sarbasova (master of pedagogical sciences, senior teacher) held career guidance work with students of 11th grade, demonstrated a presentation of educational programs of "Bolashaq" Academy, told about the university and the quality training of specialists. Associate Professor Korzhumbaeva Maral Berekelovna told students what they need to know to become a psychologist, and that this profession is very popular today. The Executive Secretary of the admission committee Kosmanova Asel Beysengazykyzy told about the current requirements to higher education.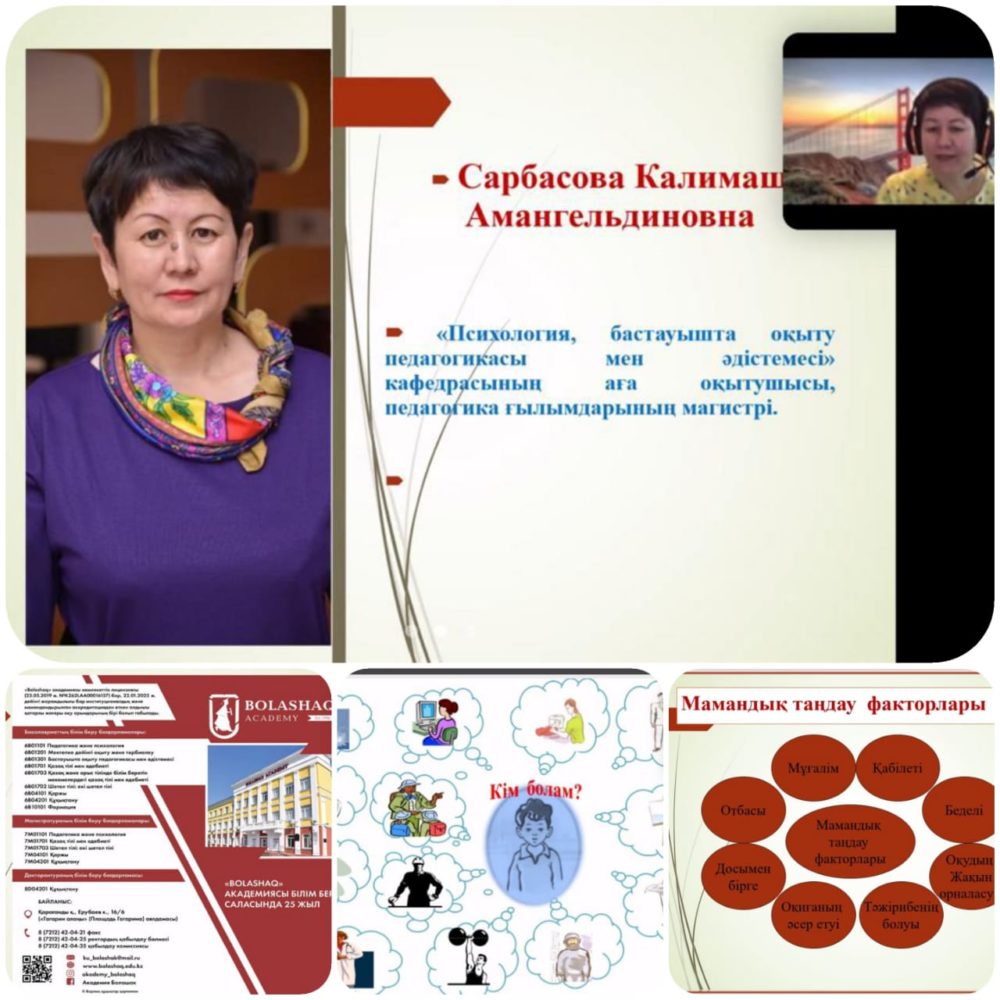 Students took an active part in the conversation, asking questions related to the conditions of admission to the Academy. This career guidance work encourages students to make a conscious, motivated choice of profession based on an understanding of their abilities, interests and aptitudes. The students received comprehensive answers to their questions about admission to university.