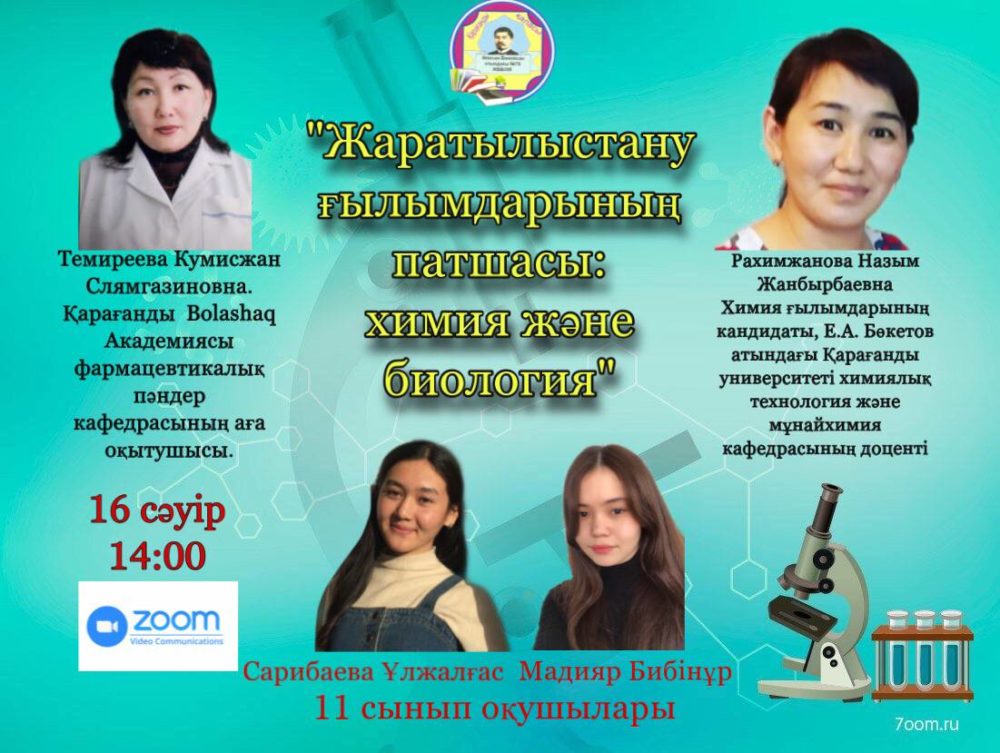 April 16, 2021 held a meeting with students of general education school named after Alikhan Bokeykhanov in the areas of "Chemistry", "Biology".
The purpose of conducting – career guidance work. The meeting was held live in online format.
The senior lecturer of the Department of Pharmaceutical disciplines Temireeva K.S. was invited for the interview.
During the meeting the following topics were touched upon:
familiarization with the educational programs at Bolashaq Academy;
rules of admission;
academic mobility;
the importance of pharmaceutical activities in the future.