On April 11, 2023, within the framework of cooperation with the State Archive of the Karaganda region and local history activities, students of all educational programs of the Academy with the Vice-rector for SVR Ismailova R.N. and the head of the Department of General Education Disciplines Ilyasova A.U. took part in the event "Archive documents: Alash-Orda party", dedicated to the 30th anniversary of the adoption of the law on rehabilitation.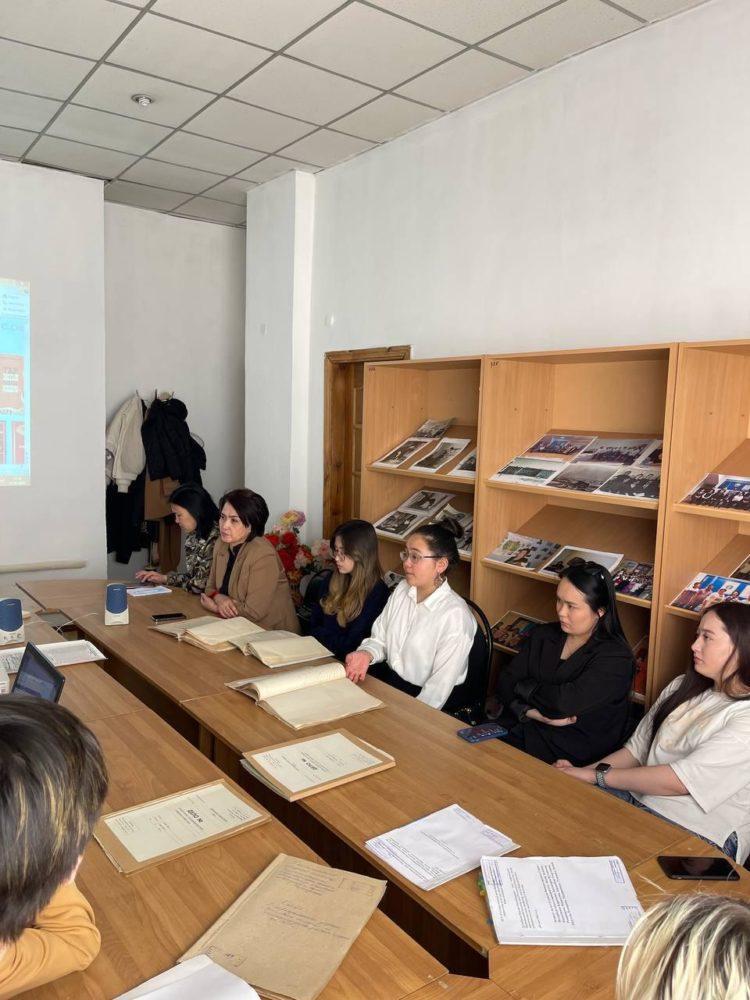 One of the first laws of Independent Kazakhstan, along with other important documents at that time, was the law "On rehabilitation of victims of mass political repression" of April 14, 1993. The document covered the main issues, but even today many victims at that time cannot be rehabilitated due to certain circumstances. According to scientists, additional approaches and corresponding changes in the legislative framework for rehabilitation, understanding of the scale of repression are needed.
The head of the department for the use and publication of documents of the State Archive of the Karaganda region Berkun O.E. acquainted the participants of the event with the original documents stored in the archive about the participants of the Alash-Orda party.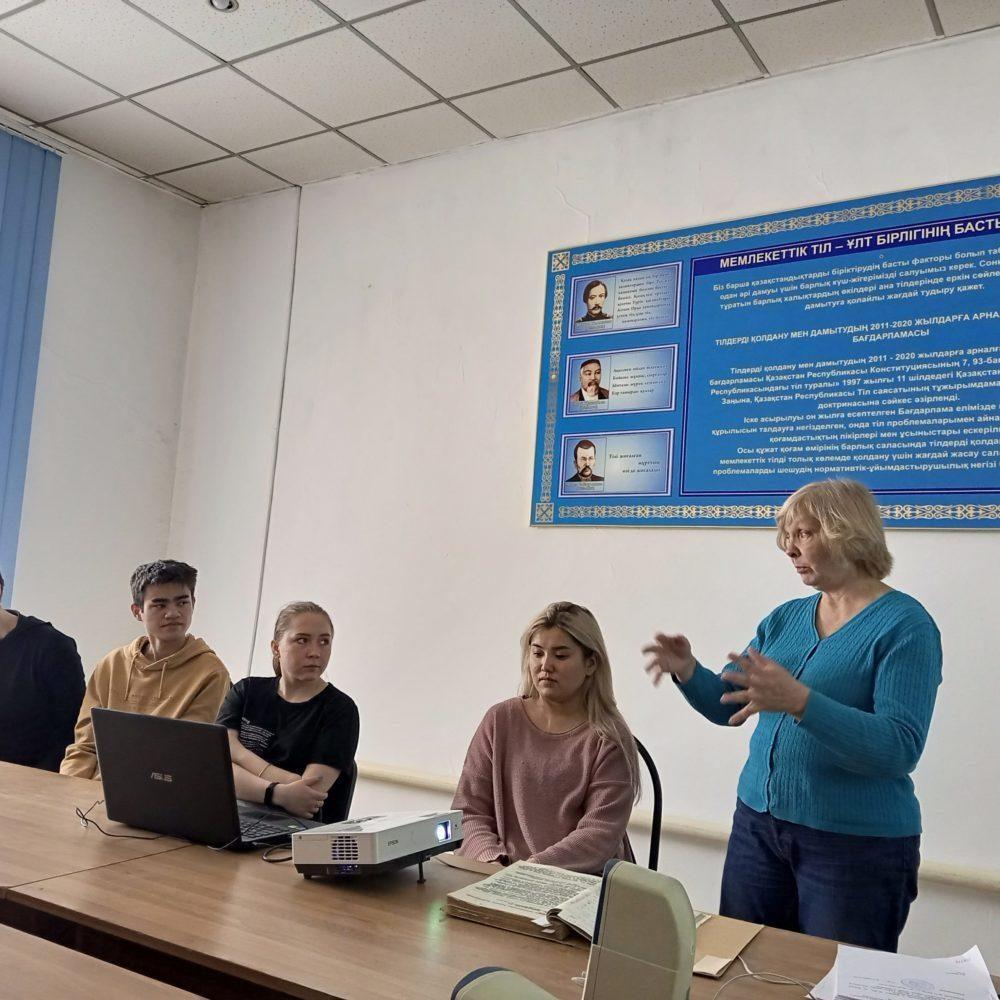 Students were able to get acquainted with the specifics of the work in the reading room, got an idea of the periodical press of the previous century as a kind of historical source.
The documentary edition "Soldiers of Victory" (2020) was donated to the Academy, which presents archival documents of a biographical nature, photo documents of participants of the Great Patriotic War from the funds of the State Archive of the Karaganda region.