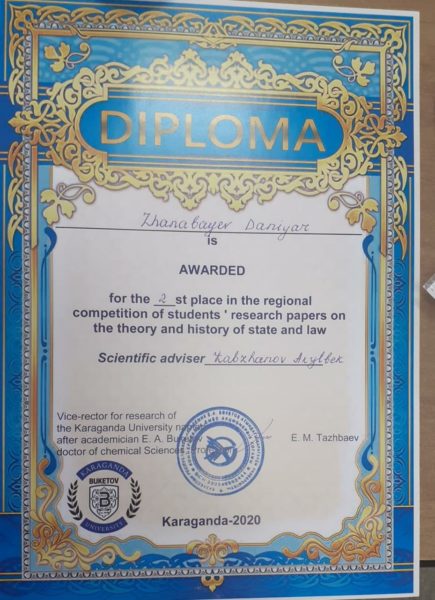 Daniyar Zhanabayev Daniyar was awarded the diploma for participation in the regional competition of scientific works among students held in Karaganda University named after E.A. Buketov.
The theme of the scientific competition is "The theory and history of the development of state law," where Daniyar Zhanabayev made a report in English "Traditional Court of Biys a unique judicial system of the Kazakh steppe" and took 2nd place.
Daniyar's supervisor is Candidate of Law, Professor Kabzhanov A.T.
The Commission highly appreciated the work of Daniyar and marked it as one of the most interesting.
The Academy "Bolashaq" congratulates Daniyar with another achievement and wishes him creative success!