I am a 1st year student of the educational program "Kazakh language and literature" of the Bolashaq Academy of Karaganda.
On 24.01.2023, I conducted trainings on cognitive practice at the Alikhan Bukeikhanov School of education in order to get acquainted with schoolchildren and increase their enthusiasm. The first training is a dating training where you can get to know each child better. The child introduces himself through special actions. With the same action, dating becomes easier.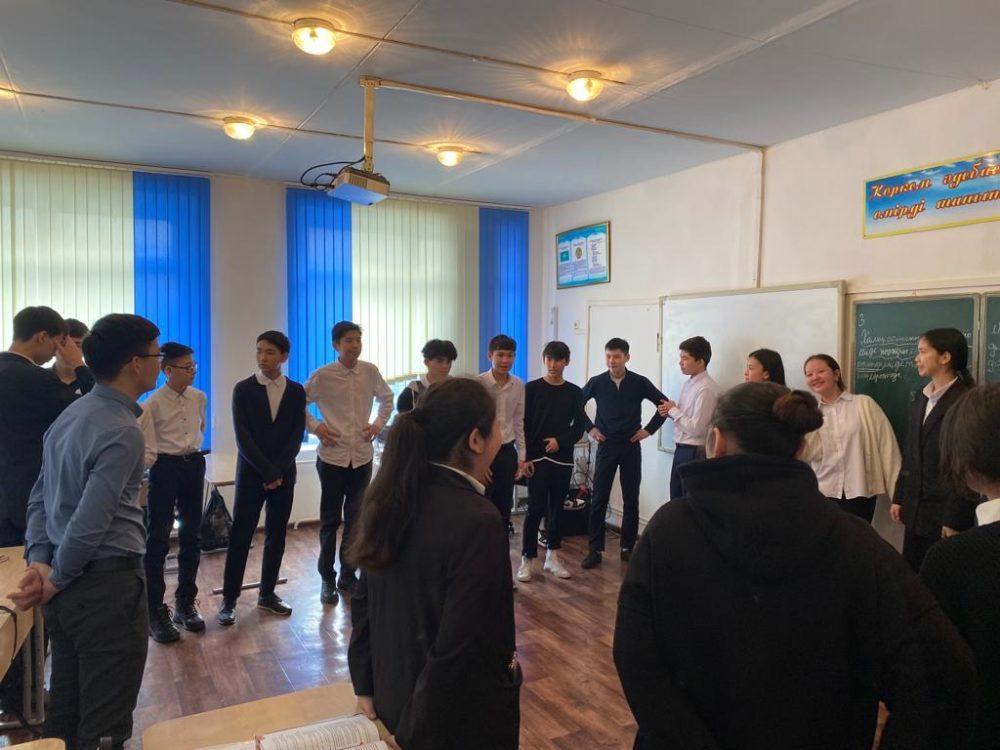 Second training attention training in this training,it is necessary to ensure that the child is comprehensive, the ability to focus is deepened. Children alternately clap at each other with a clap, and the same clap takes turns clockwise. If one child hits his hand twice, it goes counterclockwise.this will allow the child to quickly make a decision there.The third training was done with the aim of increasing vocabulary. The children were able to compose words out of nowhere.
Schoolchildren liked this training. I was asked to spend the following days again. It turns out that in order for a child to understand the lesson, he needs to be interested and simply soaked in it. Teachers of the school create great opportunities and share what they have learned. In the future, I will still be hardened. It turns out that schoolchildren are very educated. I took part in the lesson of the supervisor, not only in training. I knew how to behave. The leading Raushan Oralkhanovna is a very experienced teacher and helps in everything.
Akzhol Almatovich
Karaganda city
Bolashaq Academy
EP "Kazakh language and literature"