On February 27, 2023, a career guidance meeting of the teaching staff of the Bolashaq Academy with students of the 11th grades of the KSU "Gabiden Mustafin Comprehensive School" of the city of Karaganda took place.
Organized and held an event – a round table on the topic: "A landmark in the world of professions!" teaching staff of the Department of Pedagogy: senior lecturer Talikova Galiya Tyulyakovna and teacher Alekseeva Evgeniya Andreevna.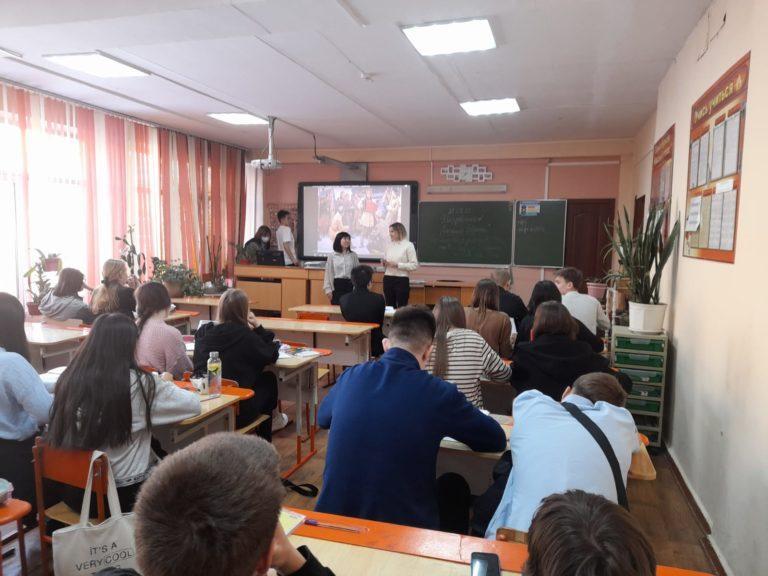 The preparation of students for an independent, conscious choice of profession should be an obligatory part of the harmonious development of each individual and should be inseparably considered in conjunction with the physical, emotional, intellectual, labor, aesthetic education of the student. Market relations radically change the nature and goals of work: its intensity increases, tension increases, high professionalism, endurance and responsibility are required.
In this regard, great attention should be paid to carrying out purposeful career guidance work among young people and schoolchildren, which should be based on a deep knowledge of the entire system of the main factors determining the formation of professional intentions of an individual and the ways of its implementation. Therefore, meetings with school graduates have become one of the priorities in terms of career guidance work of our Bolashaq Academy.
Teachers of the Department of Pedagogy Talikova Galiya Tyulyakovna and Alekseeva Evgeniya Andreevna addressed the students of the school, who prepared and presented information about the Bolashaq Academy:
– about the educational programs that the Academy teaches, about the demand on the labor market and the employment of our graduates;
– about the conditions of training, the material base of the Academy, the bases of practice, types of social support for students.
The meeting ended with the implementation of L. Yovaishi's methodology with 11th grade students, aimed at identifying inclinations for a certain type of occupation.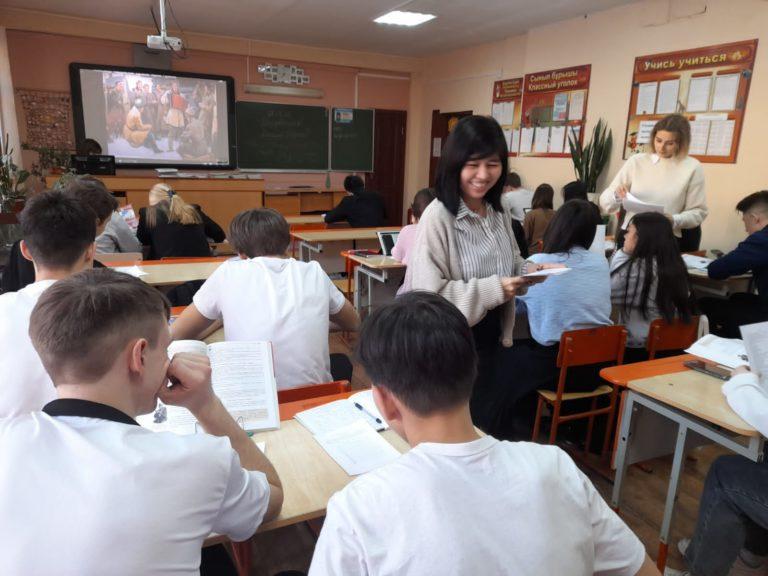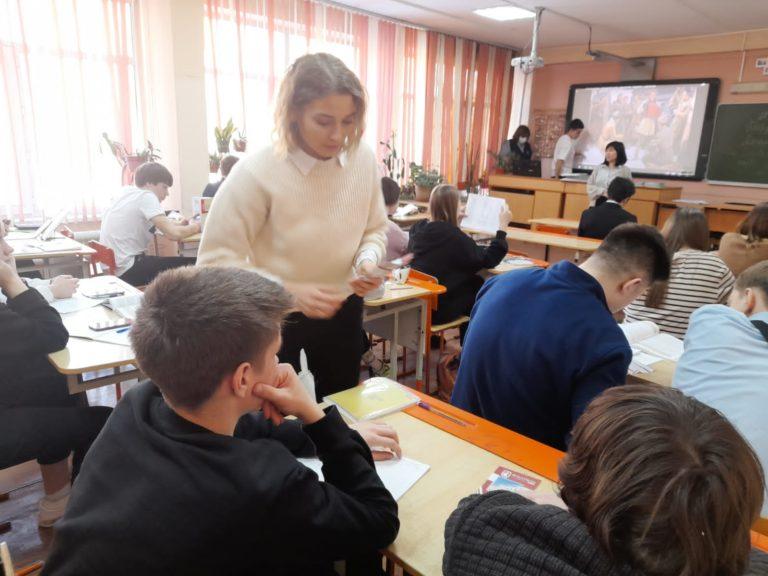 Deputy director for specialized training Makayeva Saltanat Tleukenovna of the KSU "Gabiden Mustafin Comprehensive School" and the class teacher of the 11th "B" class shared their opinion: "Such meetings are very useful and important for graduating classes. They serve as a guide for further actions, help students to make their professional choice correctly."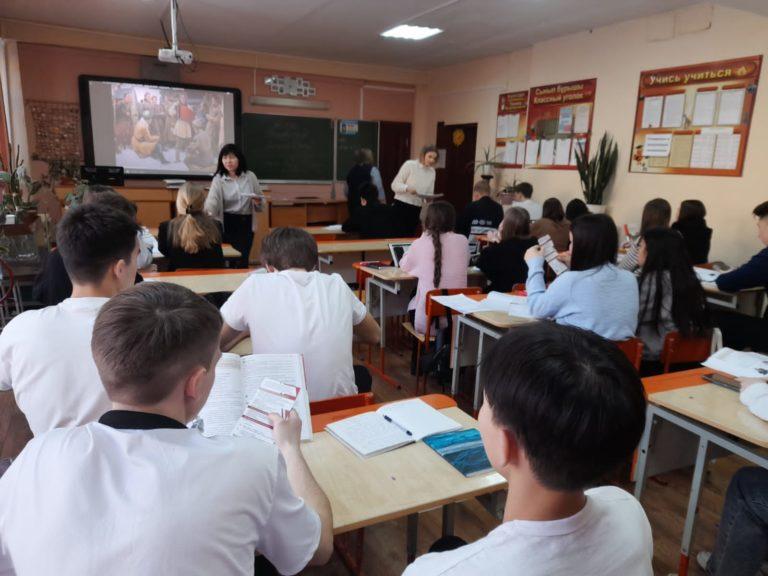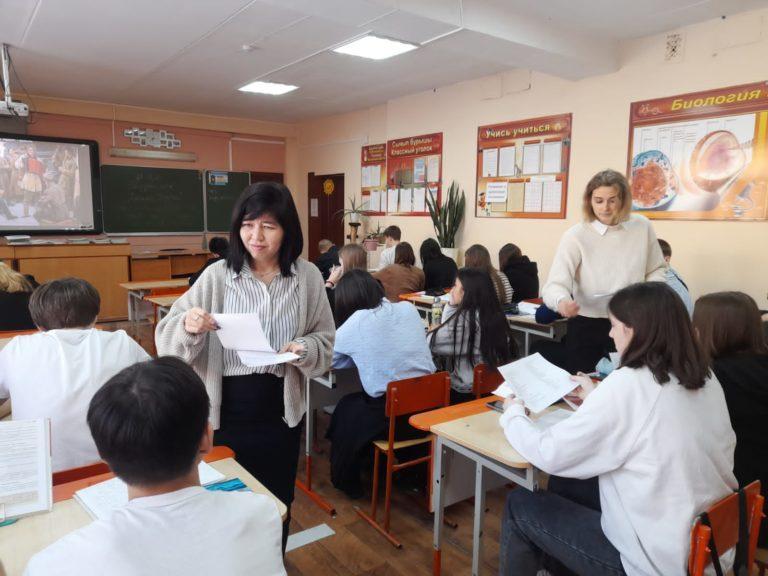 The event was interesting, in a friendly atmosphere. Future applicants showed great interest: students asked about student life, the educational process, the disciplines taught, the future profession.
Such events make it possible to attract future applicants, and also give schoolchildren complete information about the educational institution – the Bolashaq Academy, allowing them to make an informed choice.