On April 11, 2023, we visited the State Archive of the Karaganda region. We also managed to work in the reading room. It was very exciting to study history from archival documents, starting in 1917. It was interesting to tell the story of the intelligentsia of those years and the fate of the repressed in Kazakhstan. We looked through a rich documentary archive and got acquainted with the contents of newspapers, clippings, articles. It was an informative acquaintance with the archive and the extensive history captured in documents on paper.
Student of the In-21-1 group Telman Aida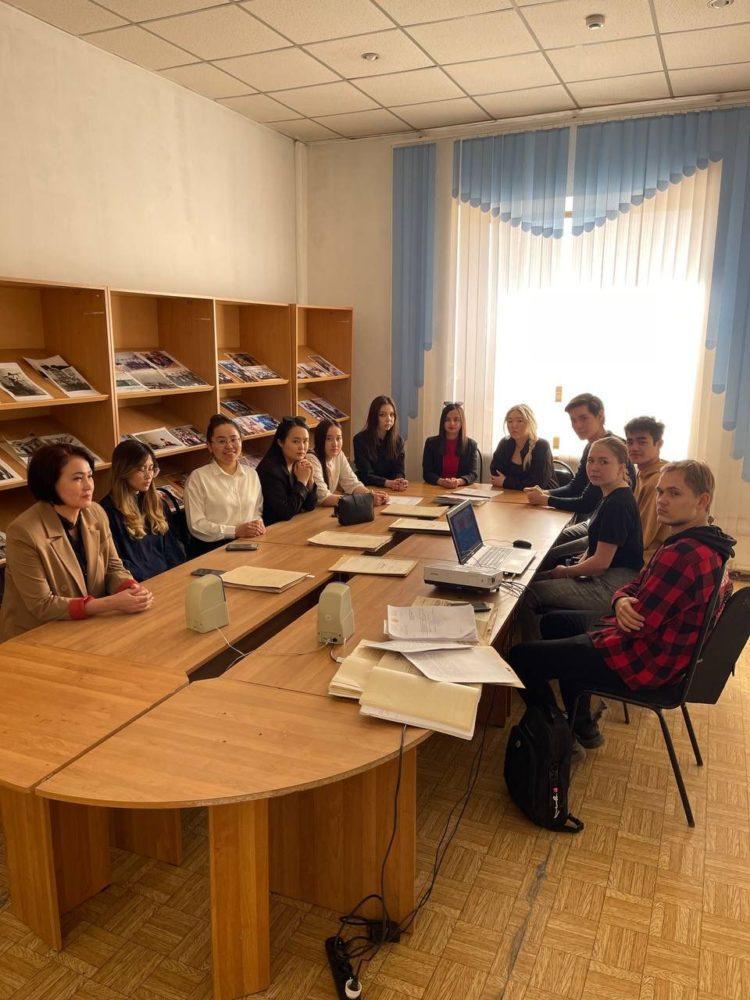 The archive of the Karaganda region, which we visited today, is surprising, because there is a lot of information about our history and the history of ordinary people, and not just famous personalities, I was also surprised by the stories of real people given to us as an example, that through this archive many people who applied were able to learn about the history of their ancestors where they lived, by whom they worked, where they died and are buried.
Student of the In-21-1 group Tereshchenko Vladlen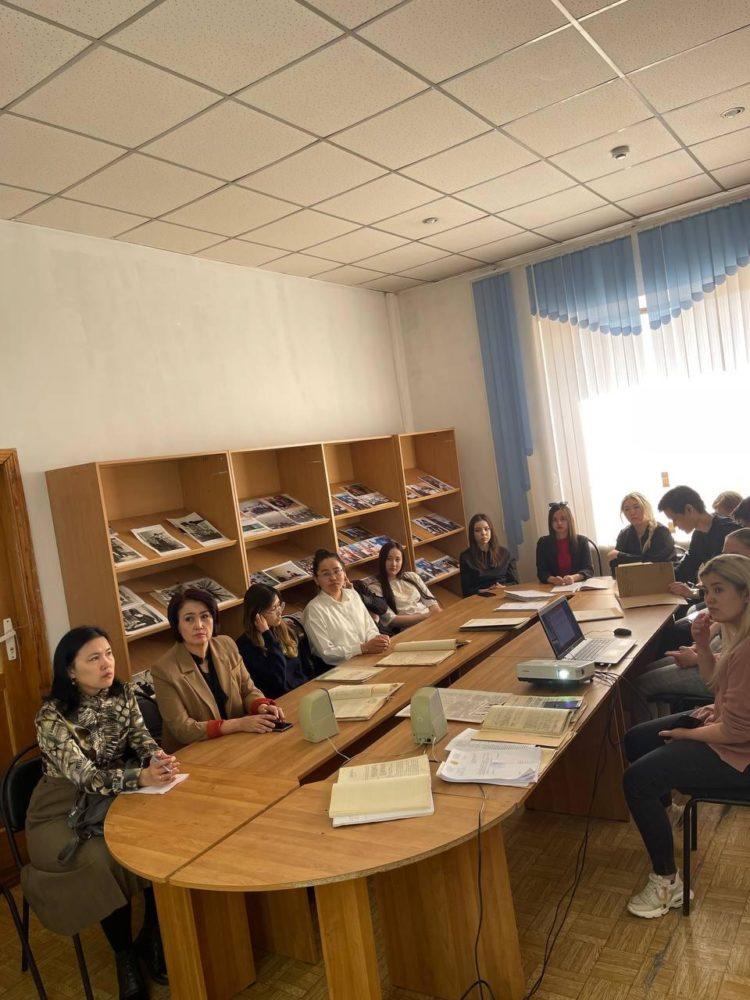 We thank Olga E. Berkun, the head of the department for the use and publication of documents of the State Archive of the Karaganda Region, for the parting words "Come, read, study history". We saw an excellent opportunity for research work, and there was a huge interest in self-study of archival documents.
Student asset of the Academy "Bolashaq"