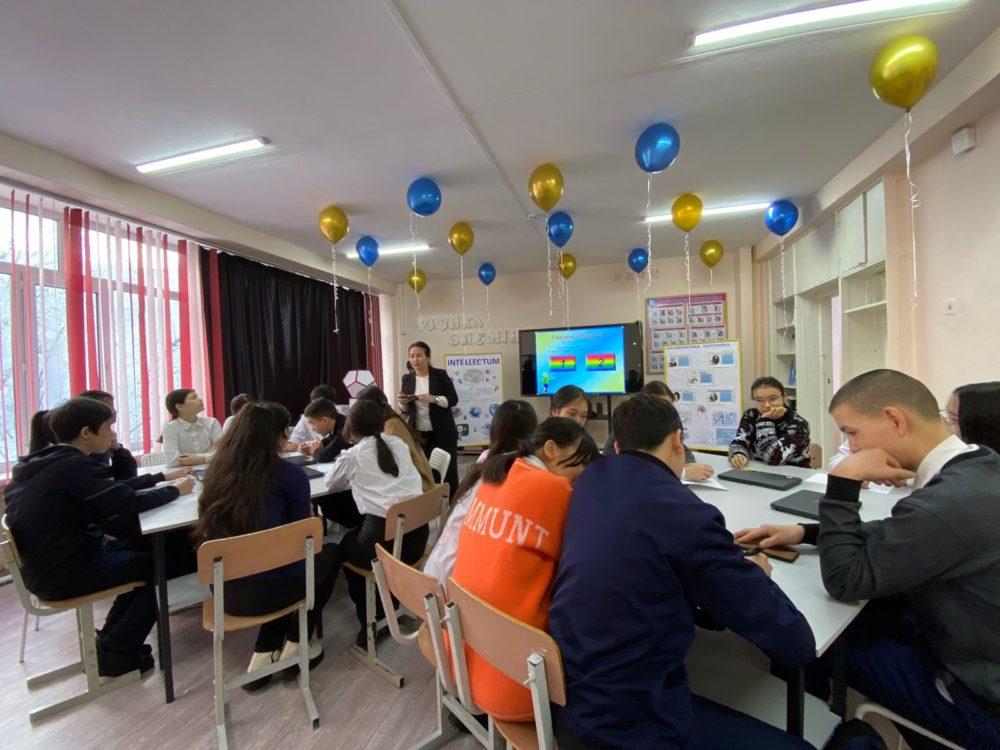 We are students of the 2nd year (K – 21 – 1, kr-21-1) of the full-time Department of educational programs B01701-"Kazakh language and literature", 6B01703–"Kazakh language and literature in educational institutions in the Kazakh and Russian languages from 23.01 to 03.02.2023 undergo psychological and pedagogical practice at the addresses of residence and in the city's schools.
First of all, we met with the director of the school, got acquainted with the class and our supervisor. In the course of various psychological, pedagogical and psychological work with students, we form important practical skills. With this class, we analyzed the topic, performed various tasks, studied and understood the activities of the subject teacher and the class teacher based on the use of various methods (observation during classes, class hours, conducting surveys, interviewing, studying school documents, etc.), as well as studying the state of the pedagogical process of the class (academic performance, attendance, level of upbringing, level of formation of a children's team), etc.
We got acquainted with the daily tasks of the class teacher and subject teacher, got acquainted with the individual plans of the school's educational and educational activities, and learned about the ways of their implementation. To make the lesson interesting, we played games and discussed the lesson. We hope that during this practice we will learn a lot and increase our knowledge.