Image – (from English – image , (means "image", appearance, type, version) is a conscious concept of a variant that gets stuck in a person's mind and thoughts. What should a person be like in the environment?
In his work "Notepad", A. P. Chekhov noted the following: "A person's appearance should be attractive and correspond to a healthy lifestyle." Thus, the image is directly related to the external form and the inner conscious world of a person.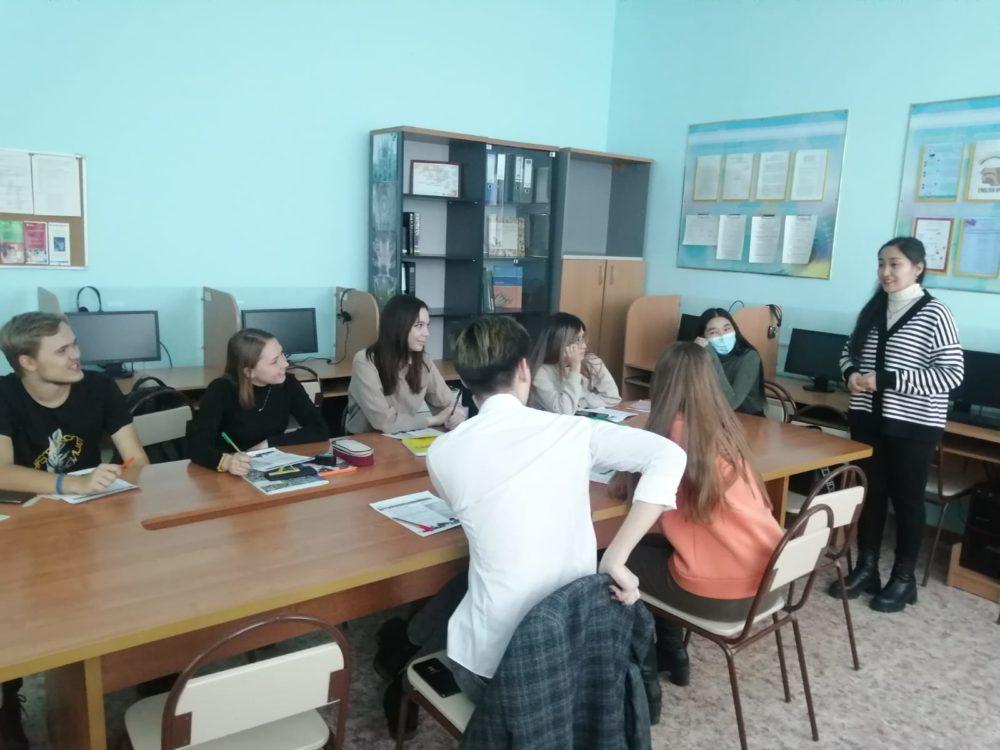 On December 26, 2022, the k-20-1 group held a dialogue with students of the Kazakh language and Literature educational program on the topic "Internal culture and external image of students".
At this event, students shared their thoughts on how a student should look and what culture is.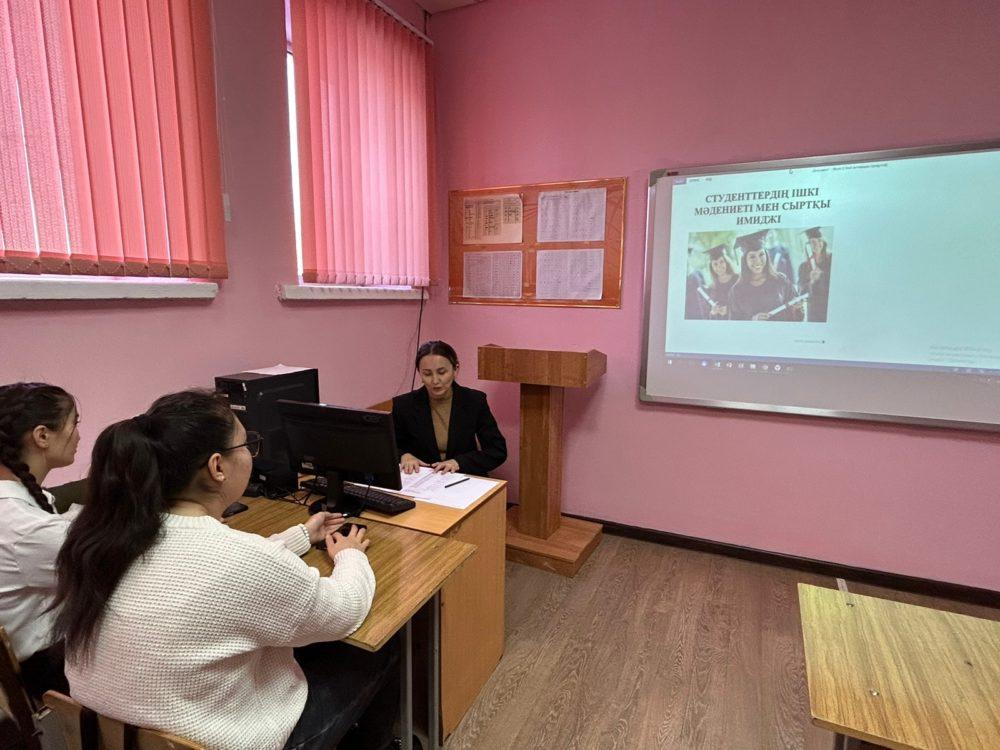 The main issues under consideration were:
Ethics of students' clothing.
Culture of speech.
Personal culture.
A lot of questions were raised with the students in the open area.Special interesting books were offered to form the student's cultural skills.
The same event was held by students of the educational program of foreign languages and intercultural communication. The students reflected on the opportunities and gifted traits that had developed in them to the full in life and personal self-love.