February 26 this year, Department of "Psychology, pedagogy and methods of primary education" on the platform ZOOM conducted online round table discussion with the administration and teachers of the department's branch "Secondary school № 23" Karaganda on "Lesson Study" in schools, the methods of use in practice and peculiarities ".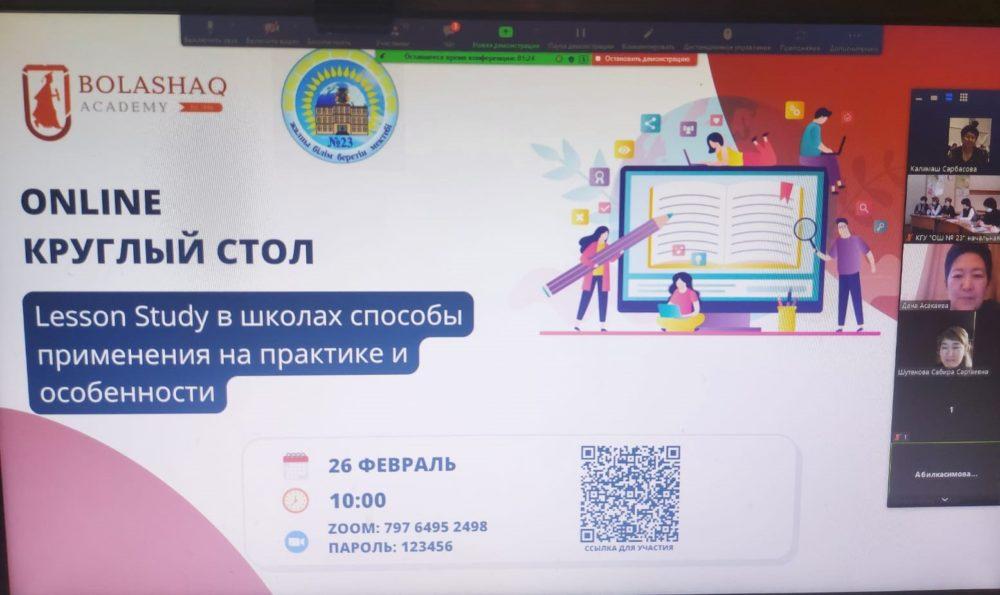 The topic of the round table discussion was: "Lesson study" – a pedagogical approach, describing a special form of research in action at lessons, aimed at improving knowledge in the field of teachers' practice. It was established in Japan in the 1970s, about 70 years ahead of the "action research" approach used in the West.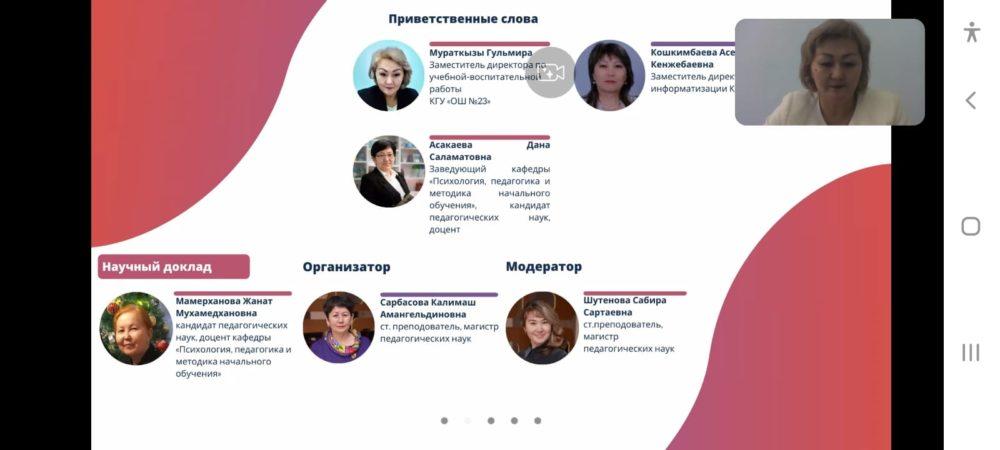 With salutatory word, acted: the deputy director on educational work KSU "OSH №23" - Muratkyzy Gulmira, the deputy director on information KGU "OSH №23" - Koshkimbayeva Asem Kenzhebaevna.

   Before the start of the round table, the opening speech was made by the head of the department, candidate of pedagogical sciences, associate professor Asakaeva Dana Salamatovna.
As a speaker with a scientific report and a prepared presentation made by candidate of pedagogical sciences, associate professor of "Psychology, pedagogy and methods of primary education," Mamerhanova Zhanat Mukhamedhanovna.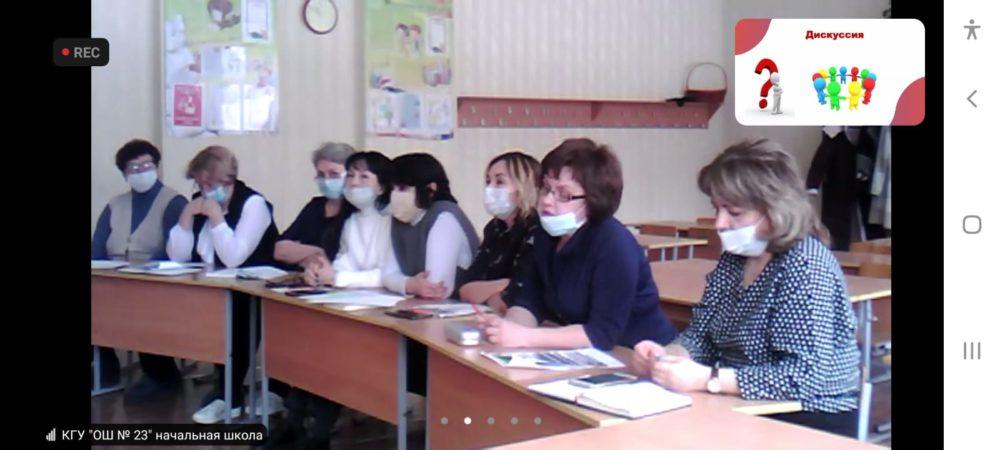 In her prepared scientific report, Zhanat Mukhamedhanovna, examines such issues as: Why is "Lesson study" effective, What is the initial stage of lesson study implementation?
What are the advantages of "Lesson study" in comparison to a traditional "open lesson"?
How to conduct a "Lesson study" properly?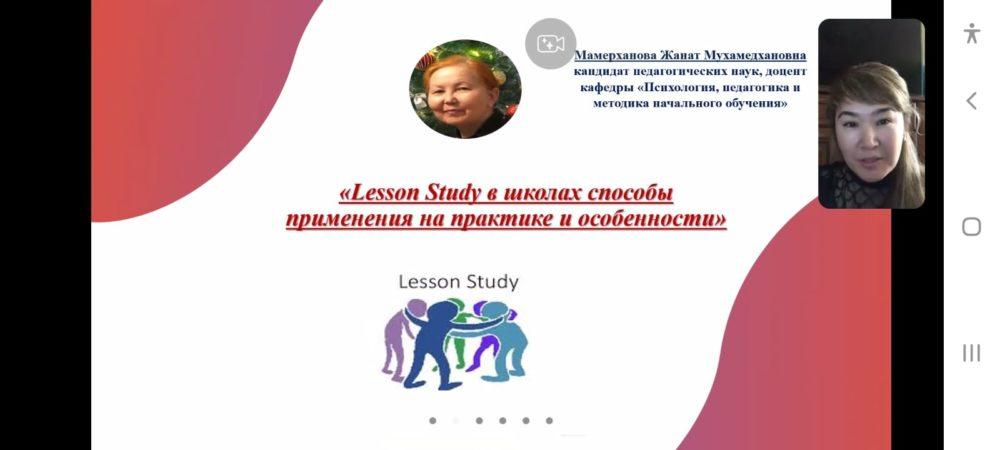 The students and master students of the educational program "Pedagogy and psychology", elementary school teachers from KSU "General School №23" took part in the discussion of the online round table:
1 Natalya Belchenko
2 Zhanna Bondarenko
3 Galina Vasilievna Valuyskaya
4 Valentina Viktorovna Getmanskaya
5 Goleva Oksana Ivanovna
6 Tatiana Nikolayevna Yermolaeva
7 Bagdat Umerbekovna Kozhakhmetova
8 Yevgeniya Nikolaevna Kritovich
9 Saniya Bibolatovna Moldabekova
10 Elena Nikolaevna Molchanova
11 Margarita Nesterova
     Proceeding from the carried out work of a round table, it is necessary to notice that interaction of school №23 and academy is a condition of improvement of quality of educational process of two organizations, promotes development of scientifically-methodical potential of pedagogical collectives, gives the chance to carry out practice-oriented preparation of students, undergraduates graduating departments as joint work branch is an important form of cooperation.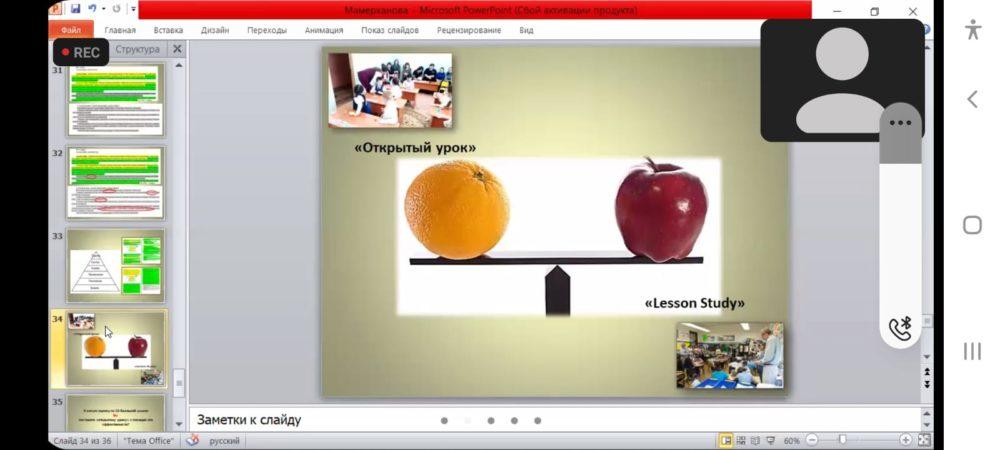 At the end of the round table organizers thanked everyone for participation, and fruitful work.
   The teacher and the student are two components of the educational process. The result of the teacher's work and the student's future depend on their relationship. Italian educator Maria Montessori saw the secret of good teaching not in forcing to study, but in the teacher's ability to touch children's imagination. Only then the seeds of knowledge can sprout.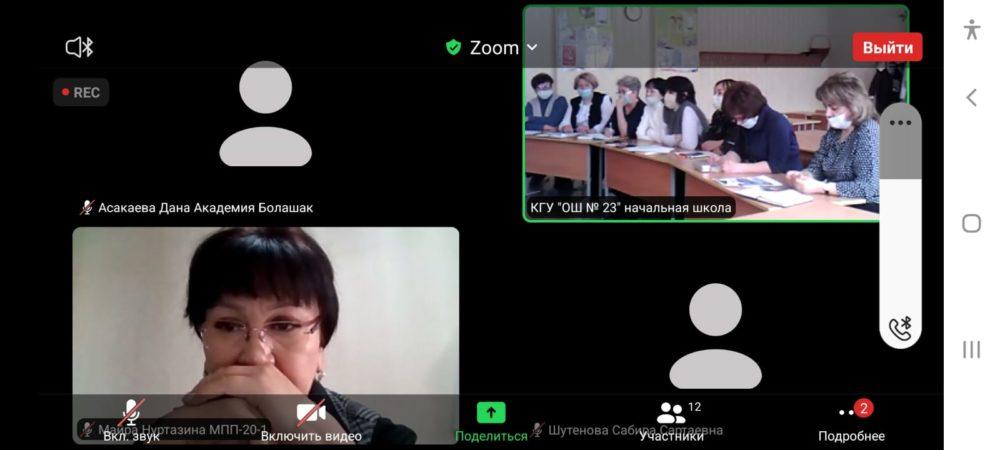 The organizers of the Online Roundtable were Mrs. Kalimash Amangeldinovna Sarbasova and Mrs. Sabira Sartaevna Shutenova (moderator).