On March 5, 2021 the Center of a humanistic pedagogics of Academy "Bolashaq" Karaganda the Republic of Kazakhstan, together with the Russian University of friendship of the people (Moscow, the Russian Federation) carried out the joint International scientific and methodical seminar: "Actual problems of polycultural education in XXI century".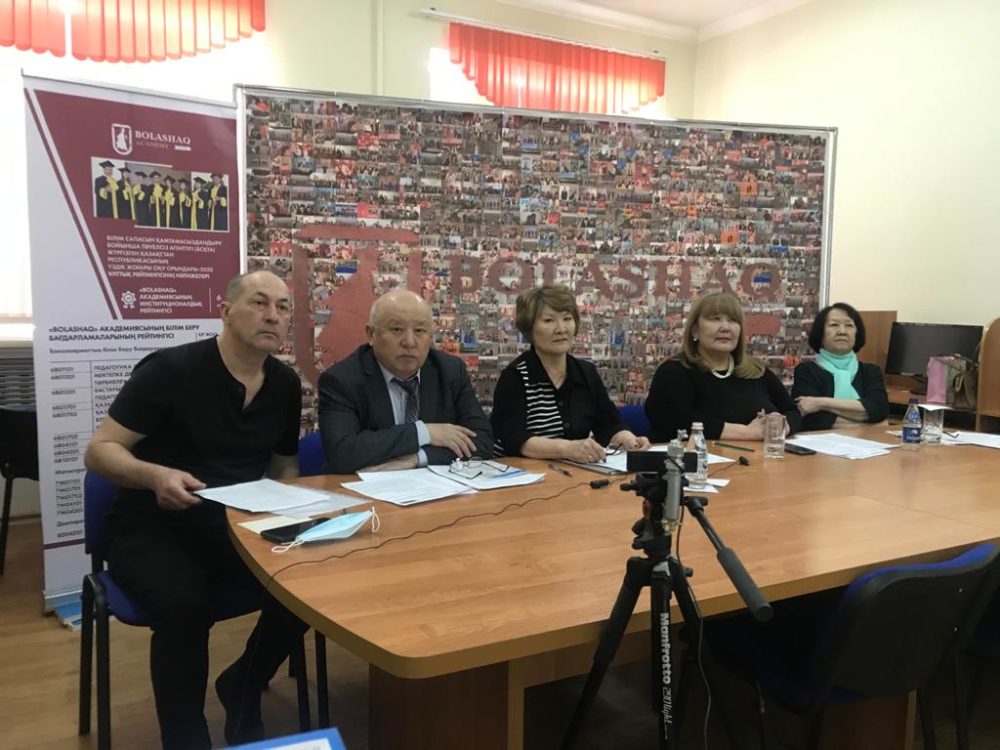 The scientific-methodical seminar was conducted in the online format with the aim to:
Improving the professional competencies of future specialists through the implementation of the transfer of modern methods of teaching Russian language;
formation of common approaches to the implementation of topical issues of teaching Russian language in the multicultural education of the 21st century.
Active part in the work of scientific-methodical seminar was taken by the vice-rector for scientific work and international cooperation candidate of science, associate professor Urazbayev H.K., teaching staff of the departments: Pre-school and primary education, and General disciplines.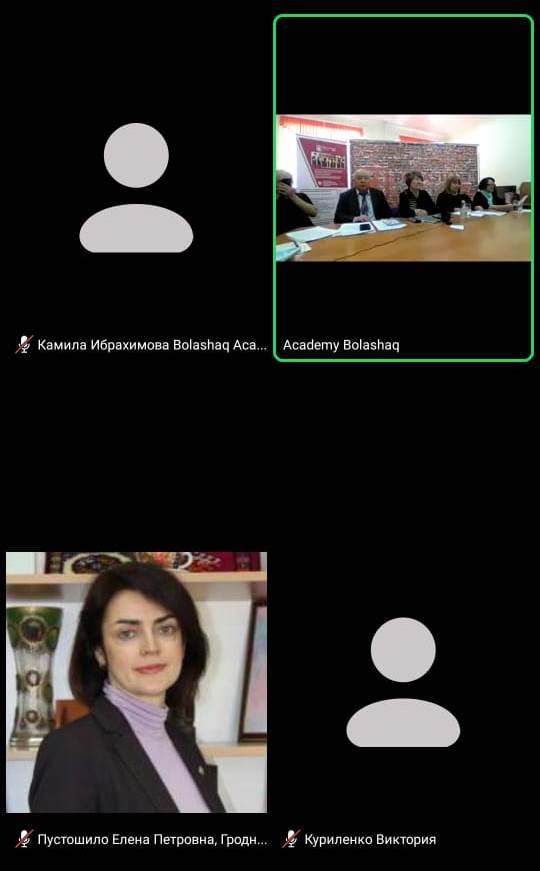 After a welcoming speech by the head of the Russian language department of the PFUR Dr. pedagogical sciences, Professor Kurilenko Victoria Borisovna and director of the Center for Humane Pedagogy Academy "Bolashaq" Ph, D., Associate Professor Bokizhanova Galiya Kaskarbekovna the reports were presented for hearing by Candidate of Pedagogical Sciences, Associate Professor Gosteva Yulia N., Associate Professor, Associate Professor Arzumanova R.A., Candidate of Pedagogical Sciences, Associate Professor Davydova E.V. (Moscow, Peoples' Friendship University of Russia), candidate of pedagogical sciences, professor S.A. Dikanbaeva, associate professor T.S. Kulpeisova, candidate of pedagogical sciences, associate professor G.K. Bokizhanova, candidate of pedagogical sciences, associate professor A.Y. Samokhin. ( Karaganda city, "Bolashaq" Academy).
The reports aroused scientific interest among the participants of the seminar, in particular, among the teaching staff of Yanka Kupala State University of Grodno (Grodno, Republic of Belarus
The International scientific-methodical seminar was held in creative atmosphere being the platform for progressive educational practices exchange in the Republic of Kazakhstan, the Russian Federation and the Republic of Belarus as well as for strengthening of cooperation between countries.