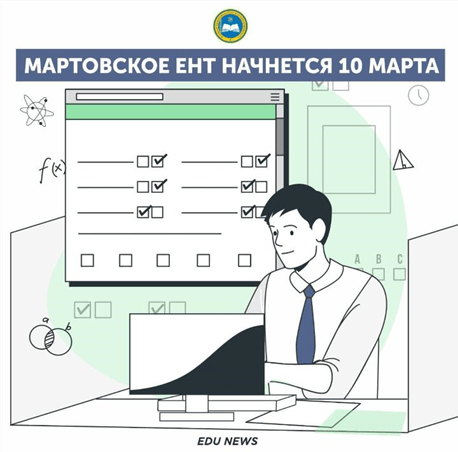 March UNT for admission to the paid department will be held in a computer format. Previously, the spring testing was held for 10 days, but this time at the disposal of participants for a month. You can register for the UNT at app.testcenter.kz.
The number of subjects remains the same – three compulsory and two major subjects. The total test time is 4 hours (240 minutes). UNT participants can get a maximum score of 140 points.
"Those wishing to enter a fee-based university may register on the website of the National Testing Center. The UNT will be held from March 10 to April 10. Testing in electronic format will be held on the principle of "one test taker – one computer – one camera. A modern system of proctoring and video surveillance will be provided. Digital identification of identity – Face ID will allow to exclude fake persons at the UNT. All this will strengthen control over compliance with the principles of academic honesty," said Adlet Toibaev, director of the Department of Higher and Postgraduate Education of the MES RK.
Sanitary requirements will be observed during the UNT.